By Kitchyart on 2 September, 2014
I officially got my own camera when I started writing for the blog and 97% are food photos. It's the same thing with my phone, it's loaded with food photos.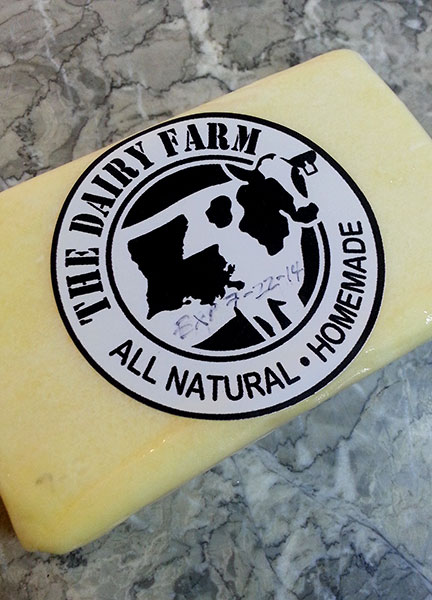 Dairy Farm Butter. This butter comes fresh from a farm in Bukidnon, sourced from grass fed cows. It tastes almost like a light white cheese, comes in salted or unsalted form, and works very well for baking. Frangos, the Portuguese grilled chicken, uses Dairy Farm butter for the marinade and their sauce. You can find them separately in Legazpi Sunday Market.
The Breadery. Their breads are close to the Japanese style of making breads on the softer side. Love at first bite is the Earl Grey Tea bread. It's quite floral; lightly scattered with raisins and nuts and reminds me of afternoon tea. They have a stall in Salcedo Saturday Market and the Bakers Fair in Powerplant Mall.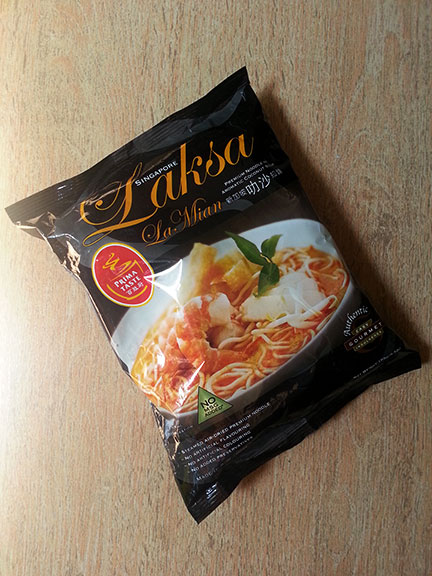 I'm a sucker for instant noodles. A friend of mine introduced me to Prima Taste Laksa, when he used to get them all the way from Singapore. The noodles are steamed air-dried, as compared to instant ramen where noodles are flash-fried. This rich and spicy snack is perfect for a rainy day. Most supermarkets have this on the shelves.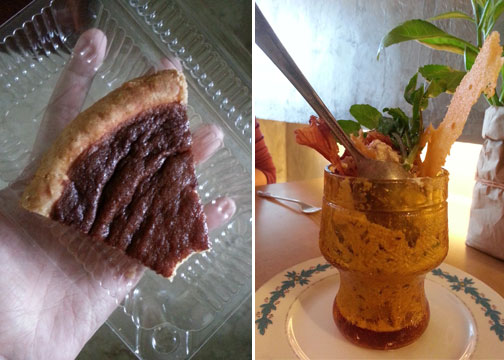 Grace Park's savory Eton Mess. It's been months since I've had this, but I still dream about it. The meringue is not as sweet, it appears to be slightly altered with prosciutto bits and crushed Parmigiano crisps. Mixed altogther in some Mascarpone and topped with a strip of prosciutto, a Parmgiano crisp and an arugula garnish. This is how I imagine a cloud would taste like. Grace Park, One Rockwell, Rockwell Drive, Makati, Tel.(+63.917)513.8817
Airport Egg Pie. This may be the third time I profess my love for egg pie on the blog. If you ever find yourself picking somebody up at NAIA Terminal 2, the arrival section has a Coffee Shop that sells and serves local fare. The egg pie is sold per slice, it's thick and tastes like leche flan and the crust tells that it's fresh. Sadly, there's no label of where it's from but they assured me it's home baked. Sold!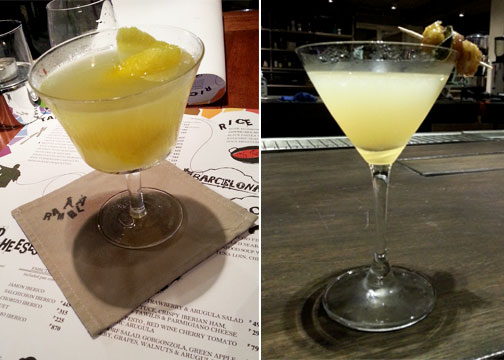 Last Word from Rambla. I discovered this cocktail one night with a friend when we decided to stay put in the area rather than braving the rain and traffic outside. The original Last Word uses limes, but Rambla's version uses lemon. I've always liked my drinks to on the citrusy side, but rarely sweet so don't be fooled by this one. Just two of these and you're set. Rambla, Joya Building, Joya Drive, Rockwell, Makati, Tel.(+632)823.6468
Since Curator's mothership opened closer to home, my friends and I who live nearby have been coming here more often. My photos won't do justice to the variety of coffee and cocktails that I've had here. The staff are friendly, informative and always lets us try their new concoctions each visit. EDSA BDG, 209 EDSA, Mandaluyong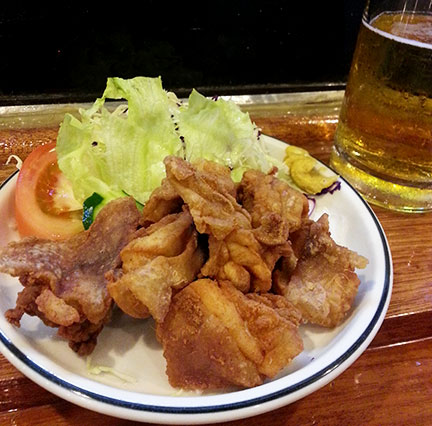 My family and I have been dining at Kikufuji for nearly a decade now and this place is more popular than ever. It's good value for money Japanese fare. Lately I've been enjoying some chicken dishes like Nankotsu Karaage (chicken cartliage) as well as chicken skin, all washed down with mugs of beer. Izakaya Kikufuji, 2277 Pasong Tamo, Legazpi Village, Makati, Tel.(+632)893.7319
LABELS: Current Favorites, Kitchyart, Restaurants