By Anonymous Paul on 8 August, 2014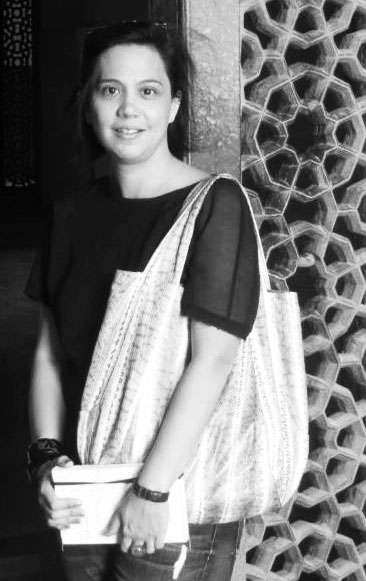 We talk to Alicia Sy; lifestyle editor of Town&Country Philippines, Spot.ph columnist and author of the popular food guide Eat Out Now. The recently released second edition adds a substantial amount of establishments and now also includes Cebu. Imagine what it takes to compile a list as such…ah, the arduous task of a professional eater. What we all would give to be in her shoes.
From M&M's to haute cuisine, clearly you have an infectious love affair with food. What is it about food and did you ever think you'd end up influencing thousands of Filipinos' dining choices?
I have been fascinated with food and particularly dining out since my early twenties. At the time, I was living in New York, and my life's ambition was to eat at Zagat's top 50 restaurants, and of course whatever Ruth Reichel at the New York Times, Gael Green from New York magazine, and Jeffrey Steingarten at Vogue (and many other publications) were reviewing highly at the time. On my salary – from the combined "real job from 9-5" and my part-time job selling shoes at Bloomingdales, it was really a dream. But that's what I saved up for and when I met my boyfriend and now husband, Chris, we started ticking them off together. Good thing he earned a lot more than I did!
I never thought I would be doing what I am doing now, for Town&Country and with Eat Out Now, but it is definitely something I have always wanted to do. So, of course, I consider myself very lucky.
From the original article of 62, then 115 restaurants in Manila, to 180 establishments including Cebu in this latest issue of Eat Out Now; what's the number looking like for the next issue and the scope of coverage?
We (my publishers and other editors on the team) have decided to cap the restaurants at 250. Of course, being that I am a woman I can change my mind at any time, without explanation. Hahaha.
We have also decided, and this is more concrete, to include Bacolod in our next edition. I think eventually I would like to cover a number of cities around the Philippines to make the book more comprehensive. We will also include a section on Laguna, Cavite, Batangas, and Pampanga if we can.
People will always have different tastes and selecting restaurants to be included will take into account some subjectivity to it; what would be some personal factors for including a restaurant in the list? And how do you sniff them out?
Since book one, I have relied heavily on the recommendations of the panelists involved. I also have a number of friends in the food-writing community that I call upon. When a number of people have said things favorable about a place I may not have tried, I make it a point to go and check it out. Not everyone agrees on all the selections in the book but it is a fair representation and cross section of opinion and the final edit is with me.
We have a number of areas we need to include around Manila so we also have to make sure we have a balance of suggestions by geographic location. Then, of course, there should be a balance of cuisines and price points. We try to offer suggestions of different cuisines in varying price ranges.
Still on the matter of subjectivity, you've just returned from the recent awarding of Asia's 50 Best Restaurants, wherein the Philippines sadly fails to make the cut again. Do you think any local restaurant deserves to be on that list? And what do you think is needed to make it?
I have eaten at about 50-60% of the restaurants on the list, and I feel that we definitely have establishments here that can compete with some of the restaurants on the 2014 list. I think people need to understand how that particular list is created to realize why we do not have entries. It is too long to explain and I am not authorized to do so, but I encourage people to go to the site and read through how the restaurants are voted upon. In short, we need more of the international judges to travel to the Philippines more often and eat out and eventually vote for our restaurants.
Should making lists matter anyway? Why or why not?
Lists are someone else's view of the world. In this case it's the culinary world. They are excellent tools and starting points but by no means are they the end-all, be-all. Realistically, how could they ever be? We all know dining is subjective.
I look for lists that get it right at least 60-70% of the time by my own tastes. If I can say I agree with a list at that rate, then it's a credible tool for me. But again, its just a tool and I combine that with other reviews and information before making my dining decisions.
Social media: love it or hate it? What do you think it's effect has been to local dining and how do you separate buzz from hype?
Are you kidding me? I love social media! Instagram and Facebook, in particular. It's effect and influence is undeniably strong. Like any other media source for informing decisions, people who use social media must also research and cross reference, and use their own judgment. They must try establishments for themselves and then formulate their own opinion. I don't take my political views from the Op-Ed section of newspapers or articles in magazines. I formulate my own after reading, thinking, discussing, and internalizing. Making restaurant choices is no different. Social media is another valuable avenue in which to gather information from, but it's far from being the only source I use.
Your most memorable meal so far?
Goodness, you are killing me with this question. Only one? Ok, then it would have to be a meal at Aureole in New York with my husband and my mom. We were celebrating my mother's 50th birthday. That was 20 years ago.
In more recent memory it would be a meal at Les Creations de Narisawa in Tokyo last year. My husband and I kept asking ourselves throughout the meal, "Is this it? Could this possibly be the best meal we have ever had in our lives?" It was phenomenal.
What would we find if we raided your fridge at this very moment?
I have some really good things in my refrigerator now –
Some excellent aged gouda cheese that we brought back from Holland, Wilkin & Sons ketchup from the UK, which we spent two years tracking down after tasting it in India in 2012 ,and some exceptional Maille French mustard from Dijon with black truffles, served and packaged fresh from the pump. That, and some Vita Coco buko juice, a ton of beer, a bottle of bubbly (always!), and tonight's left overs- zucchini and corn fritters and some squash and sweet potato soup. Oh, and lots of good chocolate, too.
It's 4pm, what would you be reaching for?
On most days I am home by 4 P.M. with my kids. I have a very bad habit of snacking at this time, standing up at my kitchen counter and eating everything in sight. There have been some very questionable choices and combinations through the years, I must say.
Recently, it has been taramasalata from Rustan's Marketplace, my homemade carrot hummus, inspired by the dish at Todd English's Food Hall, and, something always found in my refrigerator, Century's hot and spicy tuna fish salad. That's one of my favorite snacks – and no, I'm not getting paid to say that!
The three best things you've learned while putting together the books?
1. I can't please everyone, why start trying now.
2. Trust my instincts, they are usually right when it comes to food, but…
3. I will make mistakes, it happens to everyone. Live and learn.
Last question. Say I'm a visitor from out of town, where would you suggest I eat in Manila for breakfast, lunch, merienda, dinner and drinks. And what should I order?
Again,there are too many places to list but I suppose that I would want to show a visitor Manila's range and not only concentrate on Filipino food so most likely it would go something like this:
Breakfast: A Filipino breakfast would be a must for this meal because it is something that can't be replicated elsewhere. Pancakes, waffles, and eggs Benedict can be had anywhere around the world, so an introduction to tapa, tocino, longganiza, daing, and danggit is what I would recommend. Sentro offers a full selection of Filipino breakfast choices to try. Kitchen 1b and Apartment 1b also offers a some great Filipino breakfast food, too.
Lunch at Wildflour Café+Bakery, because it's my favorite lunch place and often find myself there 2x a week when my kids are in school. Lusso if they are in the mood for a bit of indulgence.
Merienda at Milky Way- because the concept of merienda is so Filipino, and they offer a great selection of both Filipino dishes and western dishes that we Filipinos would eat for merienda. Where else could one find a plate of pancit palabok, with a club sandwich, hamburger, and halo- halo or ginumis?
For coffee I would recommend a Gibraltar at Toby's Estate.
Dinner : This is hard, because I have a rotating list of favorites to send visitors to depending on their dining preferences. They are: Cirkulo, Terry's, Masseto, Sala, and People's Palace. Recently, Vask and Donosti as well. And then of course, if they want to try something different, to Sensei Sushi.
Drinks and Picas: I would send them to few places – Las Flores, Niner Ichi Nana, Blind Pig, and The Curator.
LABELS: Alicia Sy, Anonymous Paul, Eat Out Now, Interview, On The Table