By sanju on 4 August, 2014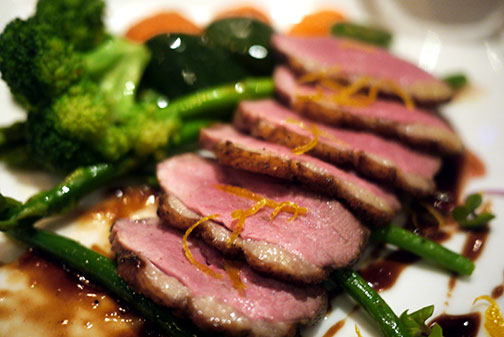 It is no secret that the Tivoli has been one of my favorite restaurants. It is hard to beat excellent food, service, ambiance etc. But more importantly, only the great places effortlessly give you the feeling of being welcome without it being contrived. Because of this we have spent many a meal at this landmark restaurant to sometimes commemorate something special, or just because. As it has come to pass, the gods above have declared that the Mandarin Oriental Manila will be closing soon. We decided to go as a family sans S who bailed at the last minute because of extra schoolwork, to have one last meal and quietly say goodbye. Sniff.
We decided to forego the tasting menu and have a la carte instead. Both C and I had the Crab Diablo. (P980) I had mine as an appetizer while C had hers as a main. Shredded fresh crab with a slightly creamy, spicy sauce, served baked in a crab shell. I was ambivalent about this dish even as I appreciated the fact the spicy sauce did not overwhelm.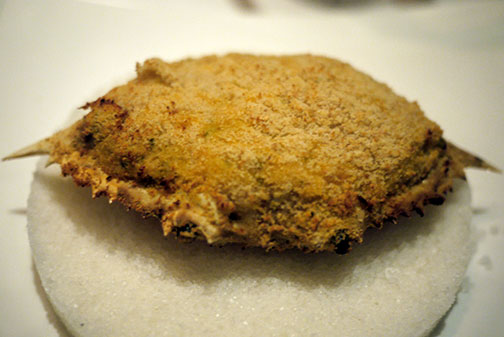 C had the classic Caesar Salad with Prawns (P780) prepared tableside. I had a bite of the salad and it brought me back to a more elegant time, when Caesar Salads were less common and could only be ordered at the best restaurants. N on the other had Fresh Ravioli Stuffed with Cheese that the kitchen gladly made for her. She wouldn't let me have bite, so I assume that she liked what she was eating.
For my main, I had the Duck Breast A L'Orange (P1210). This stood out amongst all. The breast slices had good lean meat to fat ratio, plus it was cooked to my exact specifications. The orange sauce was a revelation as it included rind slivers that added an extra dimension to the dish on the whole.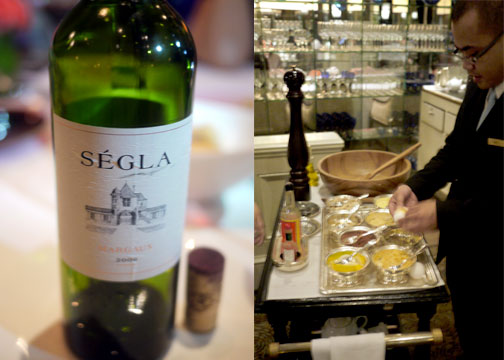 For dessert N had Fresh Strawberry Ice Cream prepared tableside using Liquid Nitrogen. She had a blast as the staff allowed her to help; While C and I shared a classic Grand Marnier Soufflé. Both desserts were made very well in terms of quality of ingredients, technique and presentation.
As we walked out, there was an air of "this is really happening" prevalent. I wish we could tell everyone: "See you next time" but we could not. All we could say was thank you. That about sums it up.