By Kitchyart on 18 August, 2014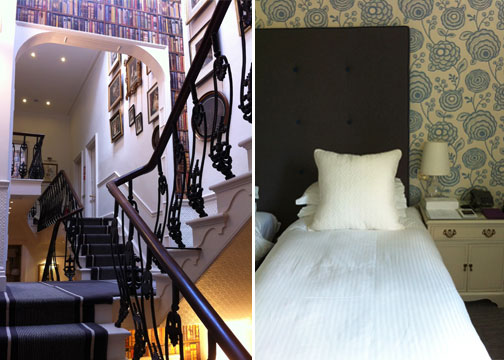 I went on holiday for a couple of weeks and since I got back, my body clock is still stuck in another time zone. My mind is possibly still in holiday mode but I slowly have to get back into my daily routine. The good part of waking up extremely early these days is that it gives me time to think of what to prepare for breakfast.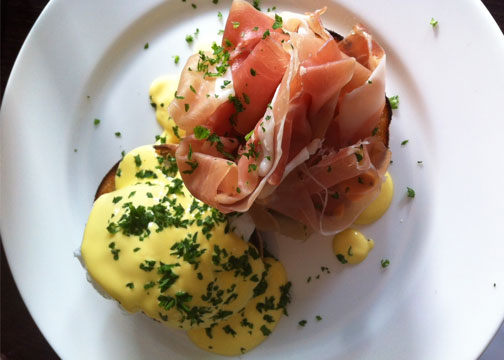 Villa Magdala, the cozy boutique bed and breakfast my family stayed at in Bath, could easily be responsible for the most memorable meals I've had this year for two reasons: first, for the quality and the care the staff put into their food and service.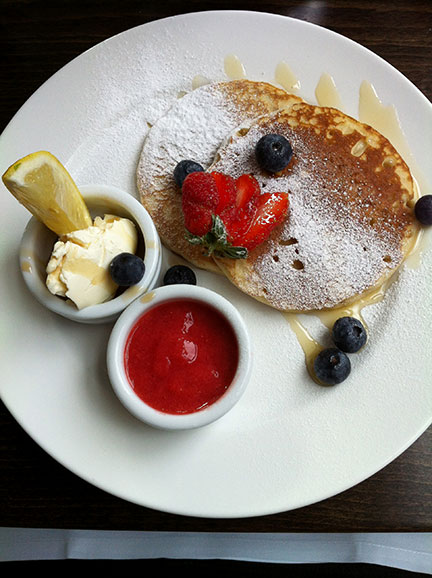 I miss my daily dose of Buck's Fizz (another name for the Mimosa), fresh squeezed orange juice and the breakfasts fit for a king. No pun intended: we learned that the B&B's chef used to cook for Prince Charles. Bath has easy access to many farms, so everything we ate was farm fresh or artisanal.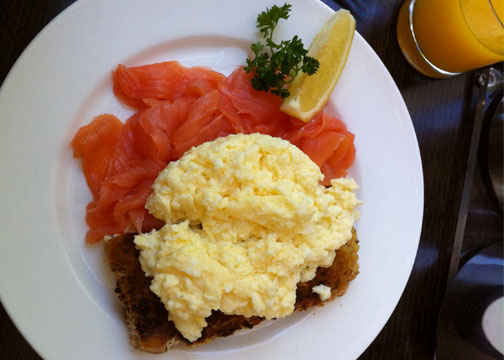 Everybody seemed to get up early for breakfast in Villa Magdala. Most of my family stayed up to a week, so it was amusing to witness all of us asking each another what to order every morning; just so we all get to try something new.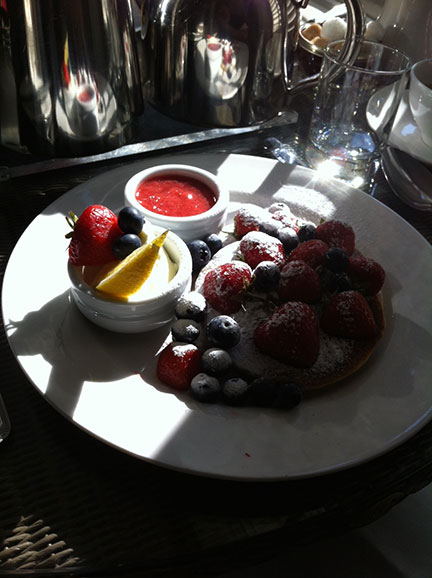 I would even ask my sister or cousins if I could take a bite from their dishes to see if it was worth ordering the next day.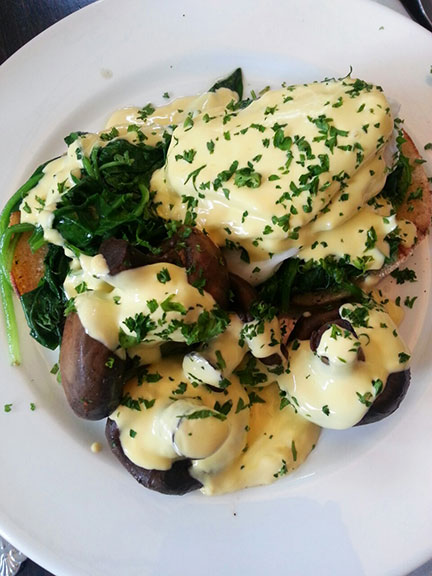 Which brings me to the second reason: that having meals together with family and friends creates great bonding moments.
Villa Magdala
Henrietta Road
Bath
BA2 6LX
Tel. +44 (0)1225 466329
Email: sayhello@villamagdala.co.uk
————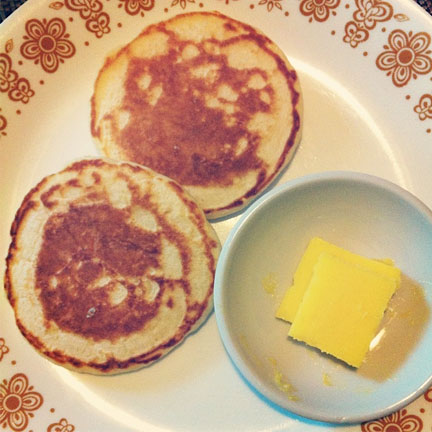 It's been more than a week since I have returned from my trip and breakfast has become such an important part of my day. I woke up at 5am craving for some pancakes and I came across a very easy recipe from Jamie Oliver:
One Cup Pancakes Recipe:
1 cup all purpose flour
1 1/2 teaspoon baking powder
1/2 teaspoon salt
1 cup milk
1 large egg
Some butter or olive oil to grease the pan
Combine all ingredients into a bowl and mix by hand with a whisk until smooth. Heat a nonstick pan over medium heat with some butter or olive oil. Scoop or pour some batter into the pan (I recommend to make pancakes the size of your palm since these pancakes are thick and fluffy, pancakes this size makes 6 for this recipe). Wait for the surface of the pancake batter to bubble up before flipping it over. Cook for another 2 minutes or until desired toasted look. Serve immediately with butter and dust with icing sugar or honey. For a healthier option, you may also top the pancakes with some Greek style yogurt and sliced fruits.