By sanju on 23 June, 2014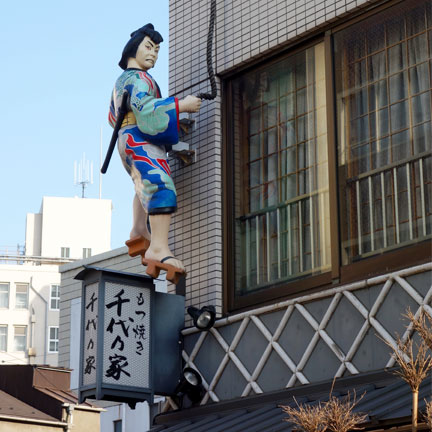 I spent a few days in Tokyo recently with the family.  It was the first time for C, S and N and we had a really good time just exploring, shopping and of course eating.  Here is a quick rundown of some of the more memorable places that we had our meals at.
Maisen
Famous Tonkatsu place in located in the Aoyama district.   This was one of the places that I have quite a bit about from fellow travelers.  Naturally, we decided that we would give it a try.   The Tonkatsu was very good.  There were no oily traces; the breading was crisp and the pork tender.  It left quite an impression but to be honest, I felt it a bit overhyped.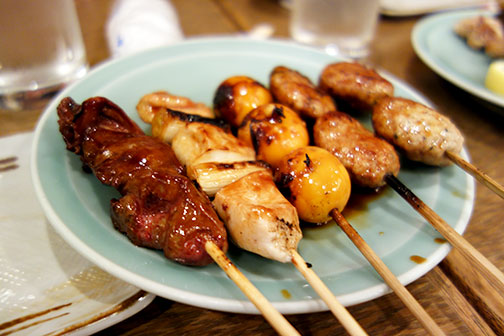 Torigin
Kitchyart recommended Torigin to me, since it is one of her family's favorite places.  It specializes in Yakitori and Kamameshi rice.  I believe that the restaurant has been around for some time, and it could possibly be the inspiration of our own Kamameshi House in Manila.   Since Kamameshi rice is the all time favorite of my kids, we were all excited to actually have it.   The verdict:  I liked the delicate flavors of the rice, while the kids weren't too impressed.  I believe that though the restaurant may have seen better days, it is still worth a visit.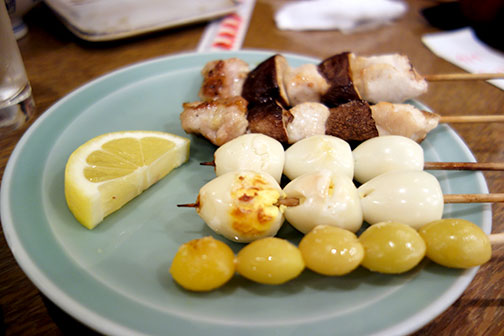 Sakura at Disney Sea
Disney theme parks are really not known for serving the greatest of food, one can only hope for decent food.  Thusly, we were very surprised to have a more than decent lunch.  The menu features set meals for adults and for kids.  I had a Tempura set while C had Gyudon.  Both were quite good and filling.  Not bad for a Disney meal.
Tsunahachi Honten
This temple to all things Tempura is another oft talked about restaurant.  Tempura is freshly made with a special batter and the freshest seafood.  Tempura is not actually a cheap meal in Japan, thus sets are always better value for money especially during lunch time.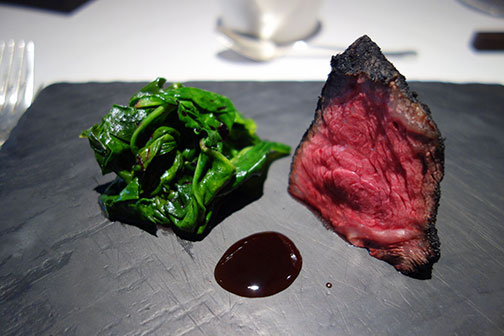 Les Creations de Narisawa
Eating at Narisawa was the highlight of our trip.   We had a most memorable meal that included bread that is baked tableside, the highest grade Hida Japanese Beef, Kashu Pork and a lot more. Chef Yoshihiro Narisawa only uses the best artisanal ingredients, and employs the highest level of creativity.  I initially planned to write about our Narisawa experience in detail, but I think anticipation and surprise is a great part of the whole experience.   Suffice it to say that we had a five hour meal that only felt like an hour.   Plan ahead if you want to eat here, as reservations are hard to come by.  (I would like to convey my utmost thanks to Kissa Castaneda and Mrs. Narisawa for helping us make our meal quite memorable.)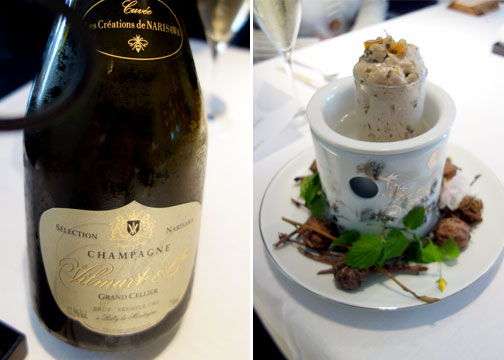 Keitei
My kids wanted to eat at another Tonkatsu place before we left Tokyo.  We stumbled upon Keitei in the 8th floor of the Matsuya Department Store in Ginza.  The consensus was that Keitei was just as good or even better than Maisen in terms of flavor, and quality.  It is definitely a good alternative to have just in case you are in the Ginza area and are craving for Tonkatsu.
Shakey's
Shakey's in Tokyo is an all-buffet restaurant that serves all you can eat Pizza, Mojos, Pasta, Salad, Curry and Drinks all for JPY1100 (P500) Pizzas are always made fresh and include a selection of dessert pizzas and monthly specials.  When we were there specials included a Blueberry Pizza and a 5 Chocolate Pizza.  Eating at Shakey's is a good alternative when a change of pace is needed after eating Japanese food all the time.
Ningyocho Imahan
Established in 1895, Imahan is one of the oldest places in Tokyo that serves Sukiyaki.  The meat is cooked in a flavorful broth that is not to sweet and served almost dry; then the meat is dipped into raw egg and enjoyed with rice and the other vegetables that come with the set.  Prices range from quite expensive to extremely expensive (JPY 4000 per person to JPY 21000 per person), depending on the type of the meat.  However, the two cheapest sets are already very, very good; so good, that my daughter S, who is not a beef eater ate the most that night.
Maisen Tonkatsu
4-8-5 Jingu-Mae
Shibuya-Ku, Tokyo
www.mai-sen.com
Torigin Honten
New Ginza Building
5-5-7 Ginza Chuo-ko Tokyo
Tel. (+813) 3571.3333
Sakura
Close to Tower of Terror
Disney Sea Tokyo
Tsunahachi Honten
3-31-8 Shinjuku
Tokyo
Tel (+813) 3352.1012
Le Creations de Narisawa
2-6-15 Minato, Tokyo
www.narisawa-yoshihiro.com
Keitei Tonkatsu
8th floor, Matsuya Department Store
Chuo-Dori, Ginza, Tokyo
www.matsuya.com
Shakey's Pizza
Multiple Branches
www.shakeys.jp
Ningyocho Imahan
Multiple Branches
www.imahan.com