By Kitchyart on 2 June, 2014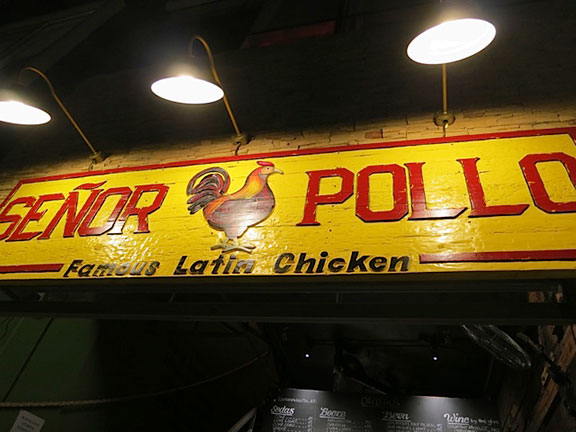 Perhaps many of our readers trek to Makati or the Fort area to explore our booming restaurant scene. Truth is, I used to drive out of my neighborhood a few times a week but nowadays, I may not be as patient when it comes to braving the traffic (a sign of old age, Sanju?).
One of the places I've been meaning to try out for ages is El Chupacabra. I haven't been lucky with parking because P. Burgos can be a little tight and other times I would get caught in the rain and traffic. I sort of gave up after that.
Given a very active and hungry Instagram feed, I came across a post by Xandra Rocha trying out a Latin style chicken in El Chupacabra with a branch that would open in Quezon City. Just last weekend, I was craving for some chicken… it was just perfect timing that Senor Pollo had a post that they were on very soft opening.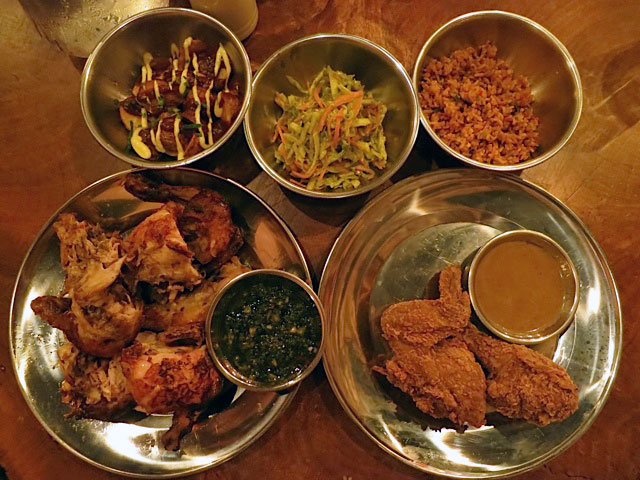 On its first week, I've already been to Señor Pollo twice. On both occasions, I tried both the roast and fried chicken. It's hard to pick which one I prefer more but they are equally delicious.
The roast chicken is perfectly grilled and juicy, even the breast or white meat is tender. The chicken appears to be seasoned with some citrus and spices. It can be eaten on its own but they serve it with a garlicky chimichurri that should be served in larger quantities; it goes well with everything.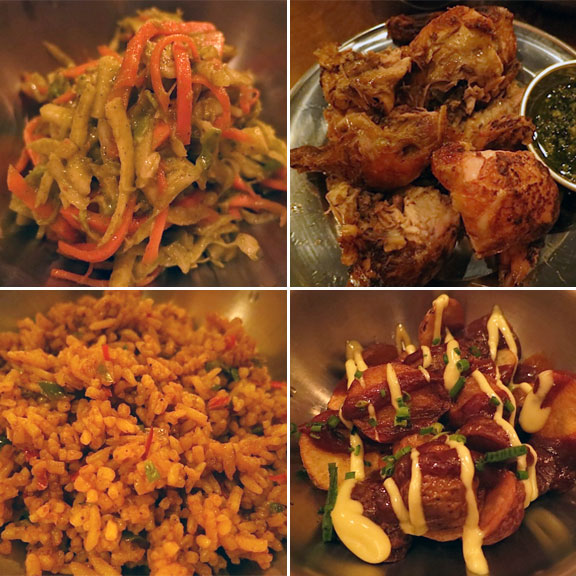 Every order of chicken has a few options of side dishes: the Latin coleslaw is a fresh combination of cabbage and carrots that acts as a palate cleanser and a summer cooler, the patatas bravas is a dish of baby potatoes with a smoked paprika aoli, the spicy rice has a light kick with smoky notes and the fried plantains and Colombian beans cuts through all the savory sensory overload.
For fried chicken fans out there, their version does not disappoint. It stays crunchy outside, the meat stays juicy inside. It appears to have been brined for hours before they're cooked, Southern style. The gravy served with this isn't exactly necessary if you order the side dishes with your meal.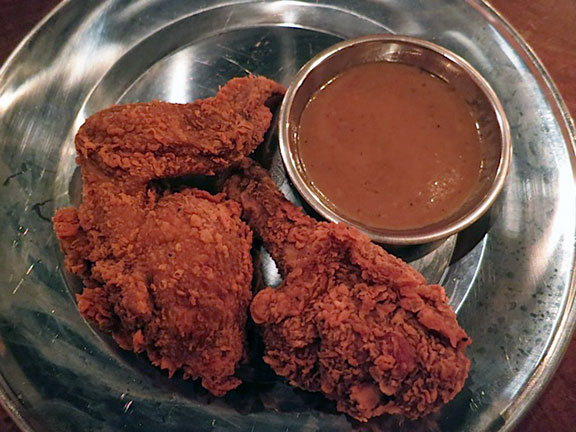 If you're craving the El Chupacabra dishes, they have the lean sisig tacos and quesadillas on the menu. They also serve beer and cocktails, in case you want to hang out and have some drinks after your meal. The La Chupadita is a cocktail using 5 year old rum and a calamansi syrup. This drink reminded me of the iced teas they used to serve in country clubs but spiked with booze. After 2.5 drinks, there was in imaginary party in my head but that's a good sign that their drinks pack a punch.
So if you're looking for a different scene with good food and drinks, Señor Pollo is worth stopping by. I must be gushing all over this post, but did I also mention that eating and drinking here won't break the bank? I'm an instant fan.
Señor Pollo
Unit 2 F7 Building
49 Scout Rallos (off Tomas Morato)
Quezon City
Tel  (+63.917) 833.1033
LABELS: fried chicken, Kitchyart, Roast chicken, senor pollo