By Anonymous Paul on 9 May, 2014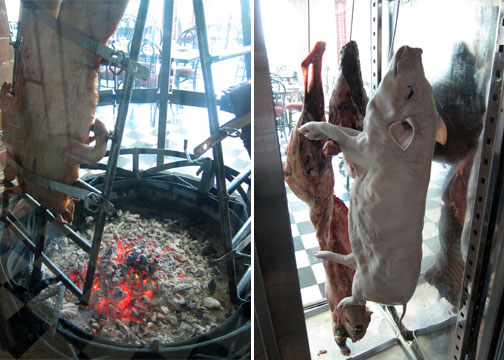 One afternoon we had found ourselves in Robinson's Magnolia for lunch and had decided to try out Gaucho. Quite popular, I understand, for their spit roasted meats. However being lunchtime we had just wanted something on the lighter side. And just ordered a few appetizers starting off with the cured lengua salad. Sounded good on paper. But what came was like half a bag of grocery salad greens tossed in a very simple (aka anyone can make) vinegar and oil dressing and topped with scant amount of these dehydrated strips of meat and fried garbanzos. P330. Not too impressed. And a lot more salad can be had at, say, Cyma for the same value.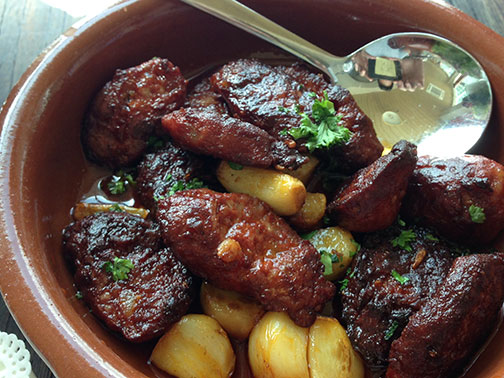 Thankfully the other items we had were quite good. House-made chorizo de cerdo was very nice. A coarse ground pork sausage cured with paprika served sliced over roasted garlic. Very flavorful.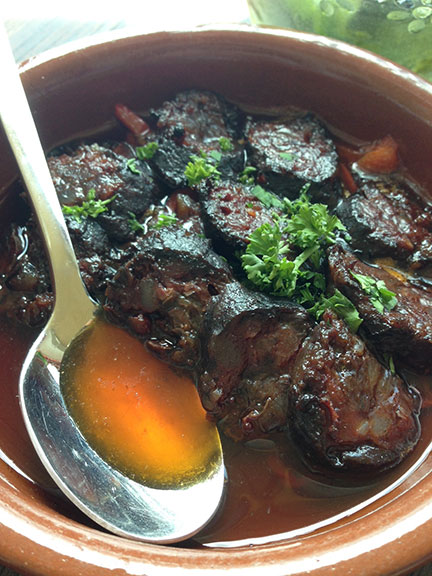 Also the morcilla, made of pork blood and fat. More soft and yielding and a deeper flavor from the blood. Served swimming in fat and olive oil.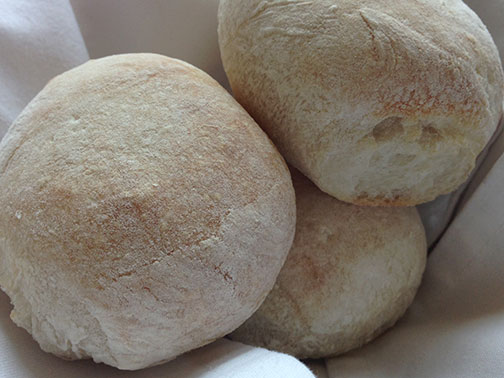 Of which the best way to eat these sausages were to dab and swipe their brick oven baked Pan Casera in the pan juices. The bread itself tasted yeasty with a hint of salt. Crusty and soft on the insides, no hint of sugar; the type of bread I like. I would think the original pan de sals would be from this mould.
What I loved was the ceviche. Surprisingly great hand with the seafood; the scallops remained soft and succulent and the use of avocados provided the fat for that rounded mouthfeel.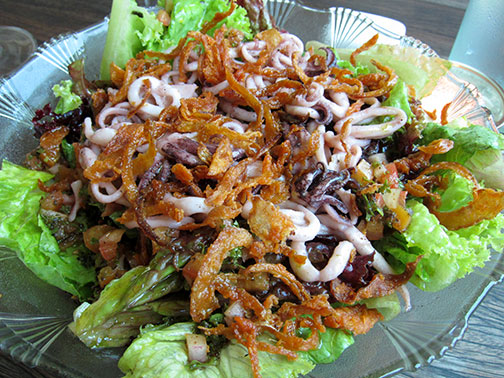 Fast forward to another lunch visit and we had sampled the ensalada de chipirones, which I had liked a lot better than the lengua salad. More generous toppings of tender squid and fried shallots. The same greens were used.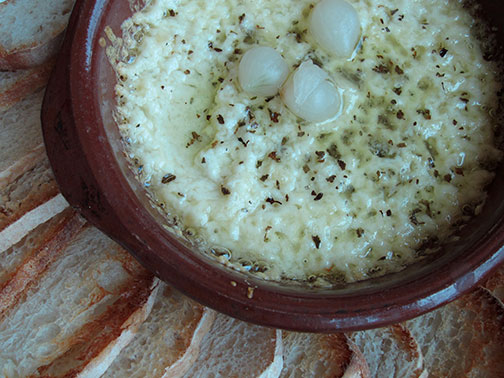 We also had the provoleta; melted provolone cheese, which has a milder aroma versus raclette, and topped with pearl onions. Served with thin toasts made from their house bread.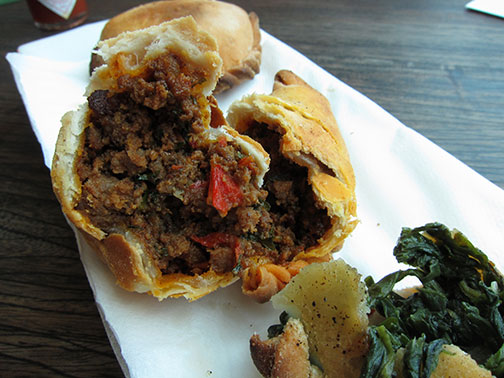 Also the beef, lamb and spinach empanadas. Quite generous with the fillings. The shell was thin and crumbly. My favorite was the lamb which had a really smoky, gamey character.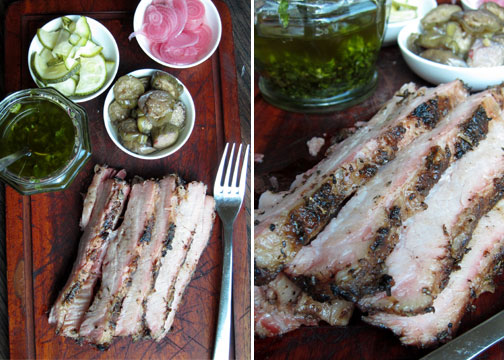 For our mains we had the falda a la cruz, or slow roasted beef shortplate. A tough cut commonly used for pastrami. But these were cooked to perfection; the meat and fat just melts in the mouth. Chimuchurri and pickled vegetables were served on the side as well as some garlic rice.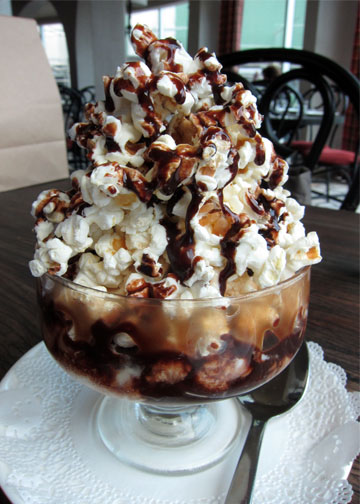 For dessert we had the porteño sundae; an excellent salted caramel gelato. The mound of popcorn and chocolate syrup I was not too crazy about so had to shovel that off.
After a couple of visits, I feel that I've yet to make a dent in Gaucho's menu. So much more to explore. It's the type of place best gone to with a group of carnivores to sample more specialties from the grill. Maybe break open a bottle or two of big reds. But I wouldn't put off ordering the seafood as well, getting a glimpse of how they deftly prepare it.
Gaucho
3/F Robinsons Magnolia, Aurora Blvd
Valencia, Quezon City
Tel (+632) 654.3148
LABELS: Anonymous Paul, ceviche, chorizo, Gaucho, morcilla