By Kitchyart on 28 May, 2014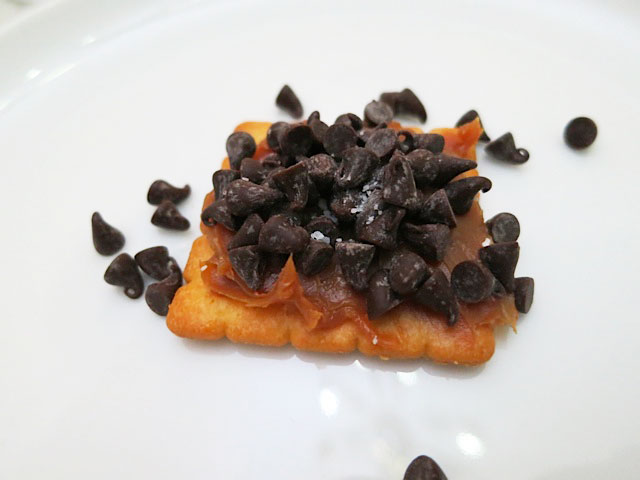 I don't want to blame the muggy weather, this could just be pure gluttony that I've been craving a lot of sweets lately. I've cleaned out the snack stash in my bedroom (by eating it all up) and have been struggling to keep myself from buying more snacks in the grocery.
After watching a few food shows on the Travel Channel tonight, it's no surprise I was craving for something to chew on. Okay, I shouldn't blame the food shows either. I saw someone cooking vegetables and seafood.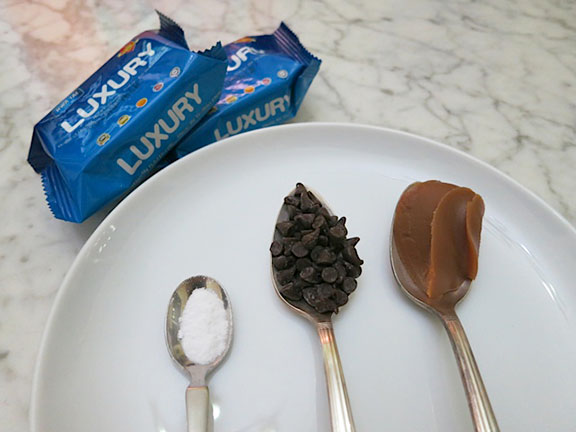 I tried to be creative and raided the fridge with some leftover things here and there – a jar of arequipe (their version of dulce de leche) from Colombia, a tub of dark chocolate chips, some leftover Kosher salt and a couple of packets of crackers.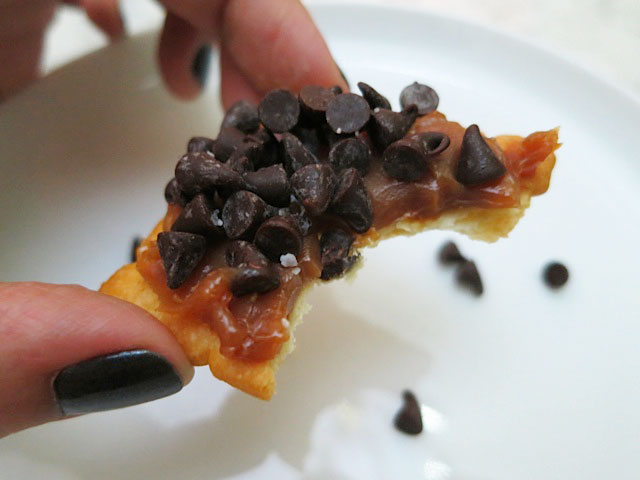 There's no need for a recipe…all you need to do is spread a modest layer of arequipe or caramel, sprinkle some chocolate chips, and add a pinch of salt to balance the sweetness. Instant Twix! Repeat this process until you're satisfied. A cold glass of milk is optional.
How do you satisfy your cravings?
LABELS: Kitchyart, Table Recipes, twix