By Anonymous Paul on 18 March, 2014
I was fortunate enough to have been invited to contribute a recipe, this very same one (not so anonymously), for an impressive new magazine called Grid. A travel periodical which focuses on the Philippines and Filipino travelers. With such beautifully shot and curated photographs along with in-depth and insightful content,  I find myself really humbled to be part of the maiden issue. Grid will be available on shelves starting this week.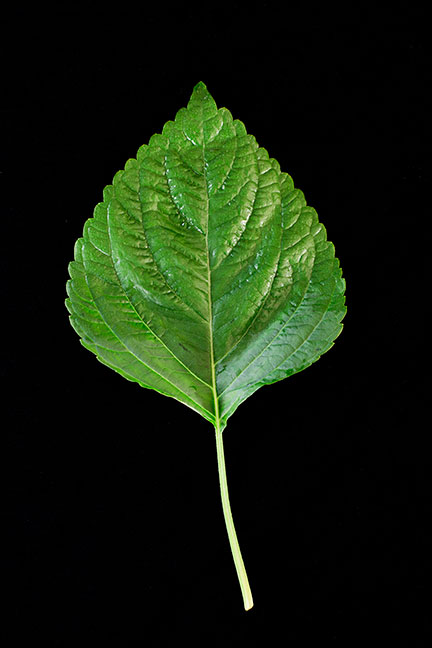 This is an incredibly simple recipe that was inspired by my recent trip to Kyoto. Particularly in picturesque tourist town Arashiyama; where we had one of the most amazing lunches in Japan. (You can read more about it by clicking here.)
And over that particular lunch, this side dish of shiso and boiled rice really stood out amidst the just as amazing tempura and soba. Really explosive flavors. It is made up of just four ingredients, so quality is really key. And with a little technique, this recipe proves simple will always be best.
Shiso Gohan
Ingredients:
2 cups (using measuring cup that comes with the rice cooker)  uncooked Japonica variety rice. Or simply known as Japanese rice. It has short, fat grains and is somewhat sticky when cooked. This is essential to the recipe.
Shiso leaves. Available in Japanese grocers, but the Korean variety perilla leaves will work too. These have generally similar profiles but more notes of mint and apples. Available at Korean grocers.
1 Tbsp. roasted sesame seeds (goma). Available at Japanese/Korean grocers.
Sea salt (optional)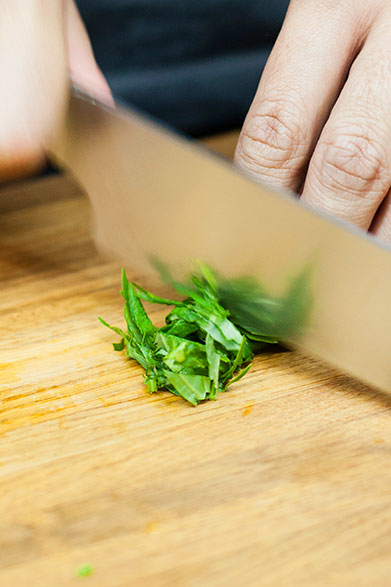 Instructions:
In a rice cooker pot, wash, rinse and drain rice under running water three times. Then add 2 to 2 ¼ (standard measuring) cups of water (this proportion is ideal). Or you can do the finger segment measuring system if you're comfortable with that. Cook rice.
When rice is done cooking or in "keep warm", prepare the topping.
Roll several shiso or perilla leaves in a cigar shape and cut across into fine ribbons (chiffonade). A sharp knife is key so as not to bruise the herb.
Toss the perilla, sesame seeds and pinch of salt in a bowl.
Spoon rice into individual bowls then top with the shredded perilla mixture. Allot the equivalent of about two leaves per rice bowl.
Best eaten with salt grilled meat, oily fish as saba and mackerel, tempura or pickled vegetables. Or you can mix in some salmon flakes and nori in the rice and that would be a quick one dish meal.
Pictured below is the finished product served with pan grilled pork belly. Simply cooked over med-low heat to allow it's fat to render and then slow fried till very crisp all over. Season with salt after.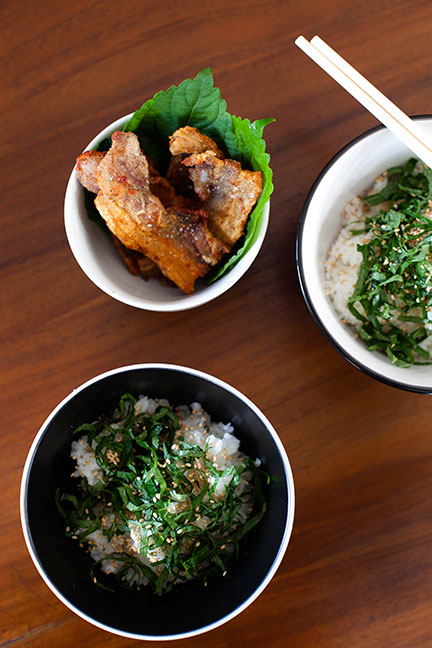 For more info: www.gridmagazine.ph
Photo credits: Sonny Thakur and Grid Magazine
LABELS: Anonymous Paul, perilla, recipes, shiso gohan, Table Recipes