By Kitchyart on 3 March, 2014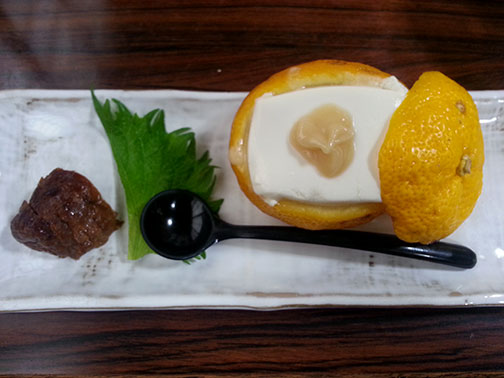 Last month, my family took another trip and we went to Japan. We hadn't travelled to Japan together in ages, so it was an exciting trip for all of us. Osaka and Kyoto seem to be popular tourist destinations in the past couple of years, it's great that we made it during lean season, which is Wintertime.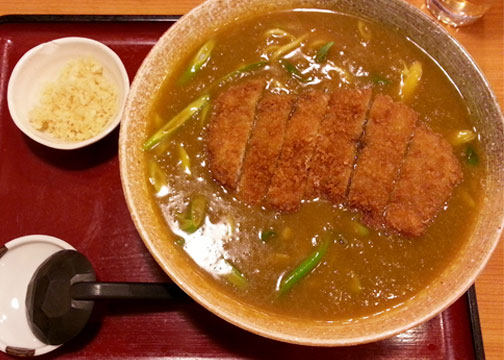 We arrived in Osaka in the evening and as soon as we dropped our luggage in the the room, we stepped out in the cold to look for something to eat. Our first meal of the trip, we stumbled upon Udon Miyoshiya and a bowlful of curry udon really hit the spot. Piping hot curry with a slight kick, perfectly fat and chewy udon and fatty tonkatsu was just perfect to warm up to the weather.
The owner, Hiro-san, chatted us up and explained that all his noodles are handmade and ingredients are all organic. He's been around for almost 30 years and offers udon making classes to visitors.
Udon Miyoshiya
Namba Sennichimae 9-17 , Osaka-shi, Osaka
+81 6-6643-2220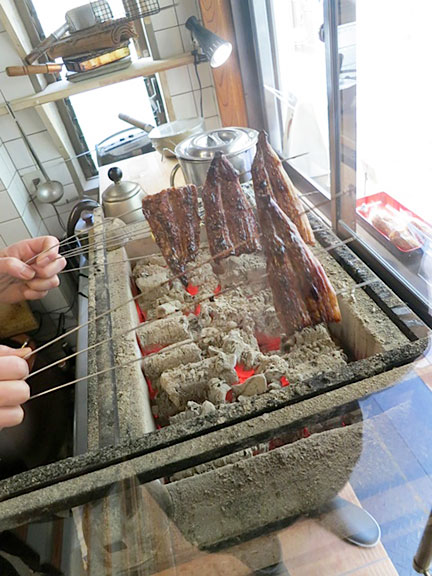 The next day, we explore Kuromon Ichiba food market to explore what's in season. For lunch, we wanted to have some eel and we find ourselves at Unagiya Okayama. It's a small restaurant run by a couple and they prepare everything as you order. The eel is only grilled as you order, I took a few photos of the chef paying careful attention to alternate grilling and dipping the eel in special sauce. It took 15-20 minutes to prepare our orders but I can tell you that it was well worth the wait.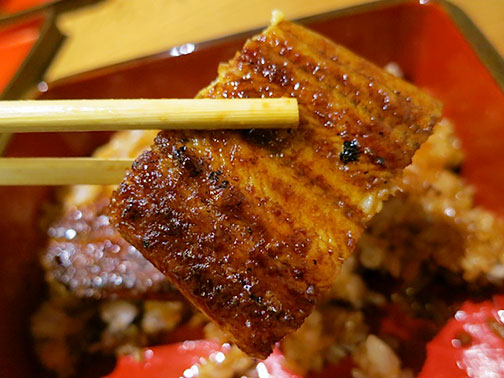 Unagiya Okayama
Chuo-ku, Osaka 1-16-20 Nihonbashi
+81 6-6636-1367
Closed: Sunday and Holidays, first Monday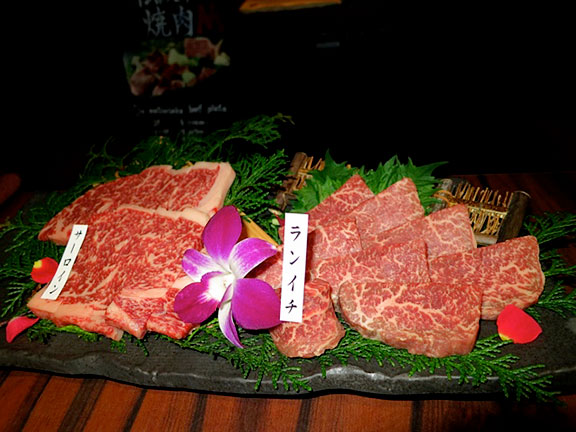 The highlight of our trip is our dinner at Matsusakagyu Yakiniku M, a Wagyu grill place showcasing a higher grade beef than Kobe. Higher grade, meaning, more marbling!  Matsusaka beef is Japanese Black Cattle, strictly raised between the Izumi and Miyagawa river in the Matsusaka suburbs.  Cattle is fed beer and given massages using a shochu mixture.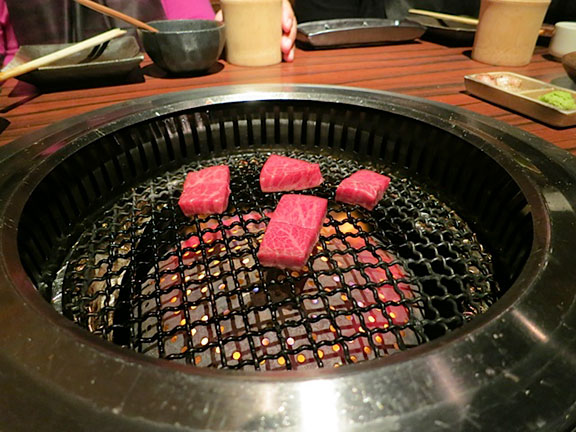 The restaurant manager, Kuni-san, recommended the set menu which contains of two platters of different cuts of beef starting from the leanest to the fattiest parts. I wish today's technology allowed users a smell-o-vision or taste-o-vision to illustrate how this melts in your mouth in each bite.  I was surprised to learn that this restaurant is popular among Filipino tourists,  but with such reasonable prices (approximately US$200 for 4 people) for high quality meat, it's really worth the price. Reservations are a must.
Matsusakagyu Yakiniku M
2F, Daruma Bldg, 1-5-24, Namba, Chuo-ku, Osaka-city,
+81-6-6211-2904
In Arashimaya (Kyoto), the famous eel restaurant Unagiya Hirokawa was closed, maybe they take a break in the Winter months. A block away from them is a restaurant called Takemura, an old restaurant that serves tofu dishes made by a tofu specialist using local soya beans and pure well water.  We order a set lunch which consists of different dishes like yudofu (boiled tofu which we cooked on the table), sesame tofu and tofu in Yuzu (a Wintertime Japanese citrus).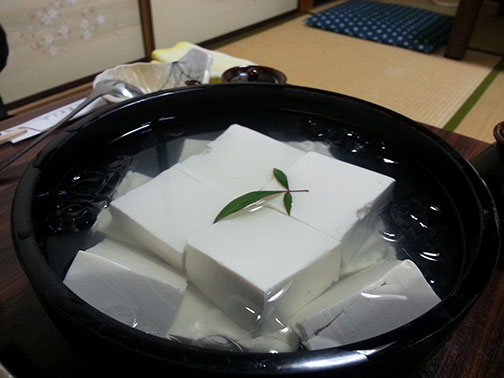 We dined in traditional Japanese tatami rooms, which posed as a challenge wearing our winter attire but all in all, we enjoyed the intricately prepared silken tofu dishes in a classical setting.
Takemura
Kitatsukurimichi-cho, Saga Tenryuji, Ukyo-ku, Kyoto
+81 75-861-1483