By Kitchyart on 7 February, 2014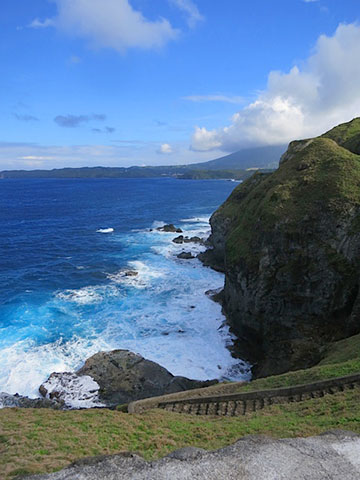 Every two years, my sister comes to visit the Philippines. Our family agreed that we take a trip somewhere in the country that we all haven't been to; so this year, we went to Batanes.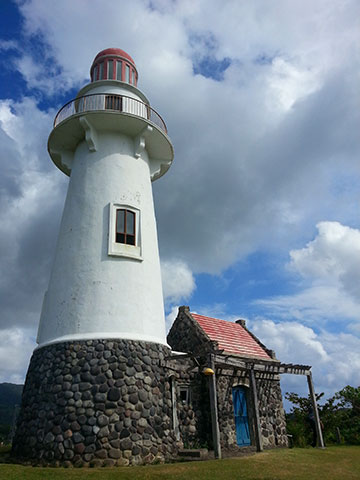 Honestly, it took me a long time to write about Batanes. I didn't want to give away too much for those who have not been here. But I want to share snippets of what made our trip quite a memorable one.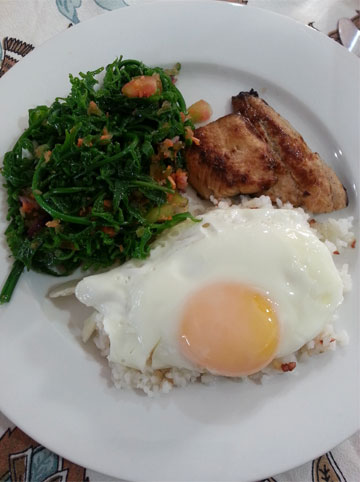 We booked our stay in Basco capital at a bed and breakfast called Rapitan di Vasay. Rapitan was the residence of Don Vicente Barsana, the first Ivatan governor of Batanes. Today, his home has been restored and run by his great grandchildren to provide visitors an Ivatan home experience.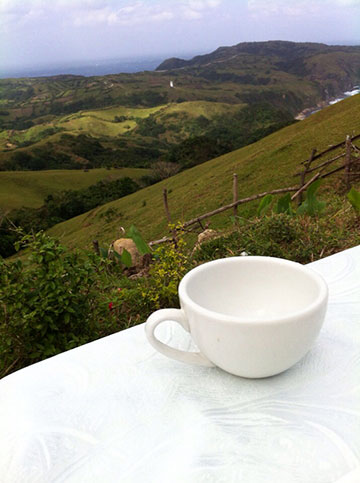 Breakfast was something we truly enjoyed during our stay. Our first meal of the trip was a breakfast of dibang (flying fish), pako (wild fern) salad, fried egg and garlic mountain rice. The dibang is a migratory fish that approach Batanes waters during the end of the cold months and are usually caught at night using gas lamps to attract the fish into the nets.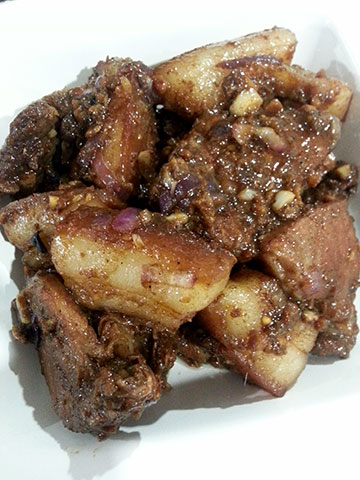 We also had a taste of Ivatan adobo with pako salad, fried egg and garlic rice for breakfast. Ivatan adobo is made with pork and it's the dry variety. The adobo uses a lot of garlic and red onion and the flavors seeps though the meat.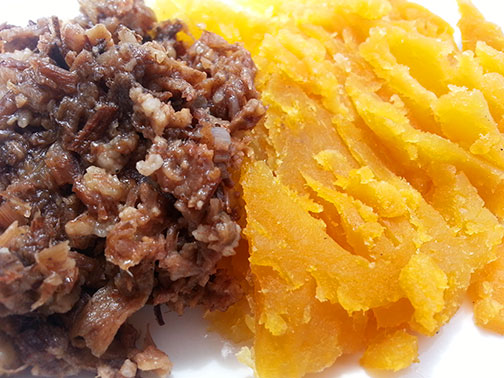 Part of the Batanes tour is a visit to Marlboro Country, where they set up lunch with a view. We enjoyed the warmth of the seaweed soup amidst the chilly winds and no Ivatan meal is complete without the mashed kamote (sweet potato) paired with venes, a dish that closely resembles laing using dried gabi leaves, coconut milk with either pork or dried fish. Our guide tells us that this is usually what the Ivatans take with them when they work up in the mountains.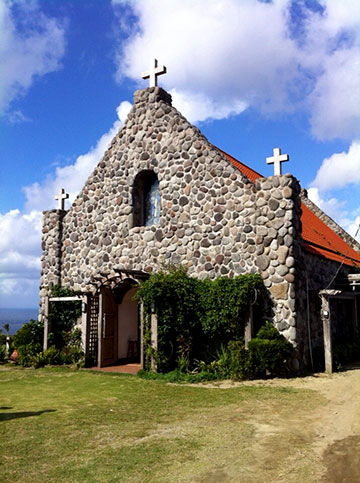 A general overview of Ivatan cuisine is that they cook what is in season, which is why we didn't get a chance to try the Coconut Crab (it usually comes out in March). January focused more on root crops and every meal we had included their delicious mountain rice. Turmeric mountain rice is also quite popular, the rice sauteed in turmeric powder and pork added to the mix. What I enjoyed most about the Ivatan people are their kind nature, so the food they prepare always feels like a home cooked meal prepared by mom. Another important ingredient to their food is that their animals are free to roam the countryside, they are all happy and healthy. Even vegetables they grow in their own garden… And this really stands out in every meal.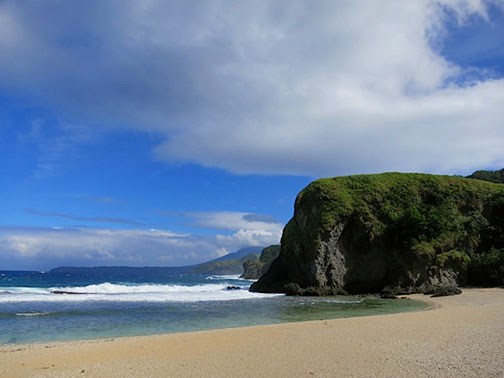 Due to strong winds and waves, we missed the chance to visit Sabtang and Itbayat islands. Our insightful guide, Manny, suggests we return for the summer to get the full Batanes experience. We are definitely going back for more.
LABELS: batanes, Food and Travel, Kitchyart, The Travelling Table