By sanju on 21 February, 2014
Recently, C and I have been spending some free evenings at The Curator, A cocktail bar in Legaspi Village.  We have seen it grow from a small pop-up to the full-fledged operation that it is at present.  Owners Jericson Co and Tiffie Yu, to amaze us with their vast knowledge and bartending skills.  While resident bartenders Poch and Yoma have continued to improve exponentially, not only by competently recreating the classics but also by inventing their own concoctions.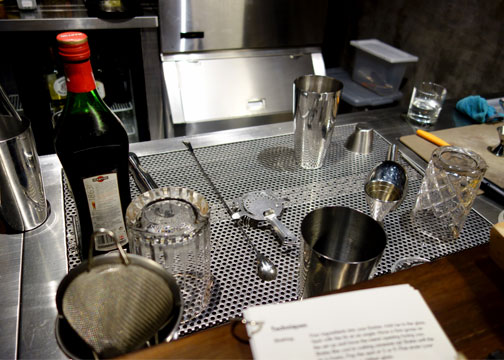 The Curator also doubles as a craft coffee bar during the day and has started to offer some classes during Sunday afternoons.  Last Sunday, Kitchyart and I attended the first Cocktail Appreciation Class (P3000) run jointly by Tiffie and Jericson.   Class sizes are normally kept small, 6 maximum, to keep things as personal as possible.
For this particular class, we were each given handouts and an individual station setup, with the basic tools that one would need to craft cocktails.   We were then taken through a brief history, a rundown on techniques, fundamentals, equipment, and building your own home bar.   Jericson and Tiffie were both engaging enough for the class to go on smoothly without it becoming stunted and uninteresting.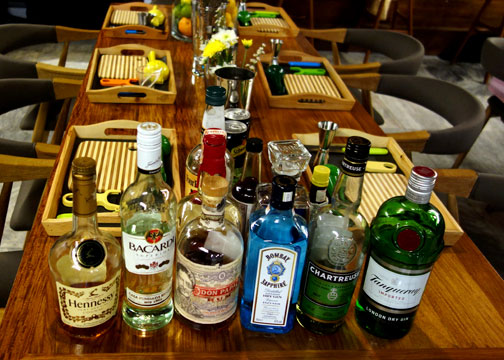 More importantly, while the class was going on, a few cocktails were made for us to enhance the learning process.  Suffice to say, this created a more relaxed and jovial atmosphere.  We tried a Mojito, a Martini an Amaretto Sour and my favorite for the afternoon:  The Waldorf, essentially a Manhattan with an Absinthe rinse.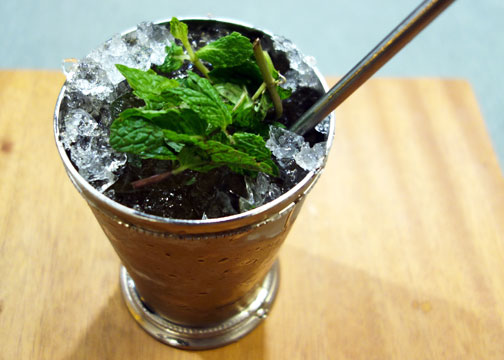 After the demonstration, we each had a chance to craft our own cocktails.  I made an Old Fashioned following the recipe that I saw Julian Van Winkle, of the almost mythical Pappy Van Winkle Bourbon Distillery make on television once.   I also tried my hand at making a Dry Martini and a Mint Julep as well. Based on the critiques that we received, I think that the class did pretty well considering most of us were neophytes.  Unless of course, our esteemed judges were holding back?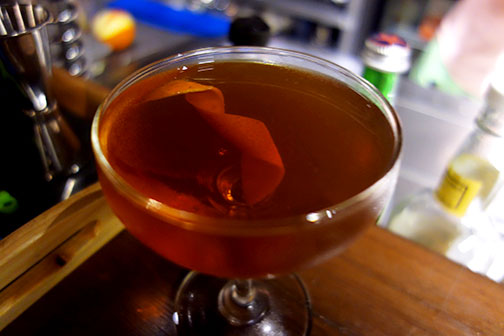 I have to say that it was a very productive afternoon for me since I learned quite a bit in terms of practice.  Something reading a ton of books can never do.  I also have a newfound respect for bartenders, especially those who are involved with crafting cocktails.  It isn't as easy mixing ingredients in a glass and serving it.  It's all about balance, nuance, texture, complexity, creativity and a deft personal touch.
The Curator
134 Legaspi Street cor Palanca St
(Inside Cyrano Wine Bar)
Legaspi Village
Makati, Philippines
Tel (+63.917) 585.9005
Check out their FB Page for more Announcements of upcoming class schedules.
LABELS: cocktails, jericson co, Sanju, The Curator, tiffie yu, try this