By Anonymous Paul on 20 January, 2014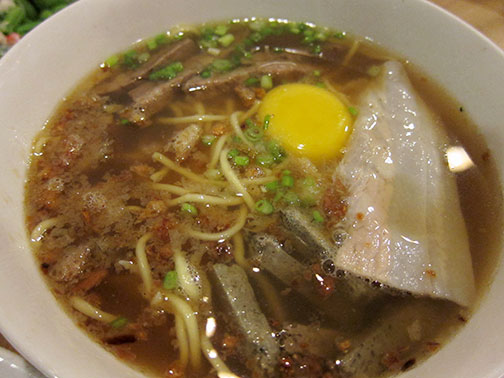 The trend I notice now is that there's so much hype about a place sometimes months before it even opens. (On the corollary, what happens when a place does open and doesn't live up to the build-up of expectations?)
Sarsa was one of the popular places to open late last year that was in everyone's social media feed. Tons of people came in droves and getting a reservation was a bit tough, considering this was a casual dining place. But I've managed to have a few meals since then and have had generally good experiences. What I like about this place is that it's decidedly Filipino, with Negrense roots, to be more precise. Very clear in it's identity.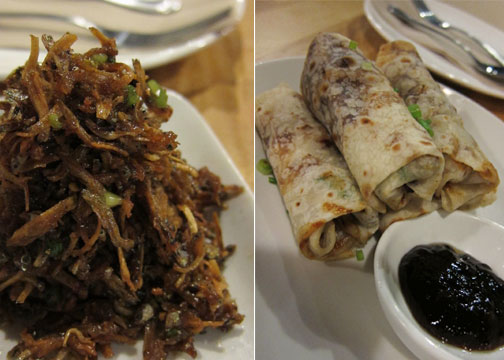 To start up, the Crispy Dilis with a pineapple glaze is quite popular. Crunchy, salty and sweet. Borders on the tad too salty side at times. But I also like the Pritchon Pancake. Which is just like your pritchon roll (ala peking duck) with a more generous amount of meat.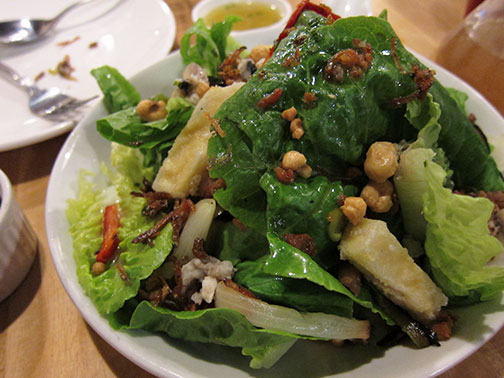 The Bangus Belly Salad provided some textural contrasts with cheese wedges and nuts with fresh greens tossed in a calamansi based dressing.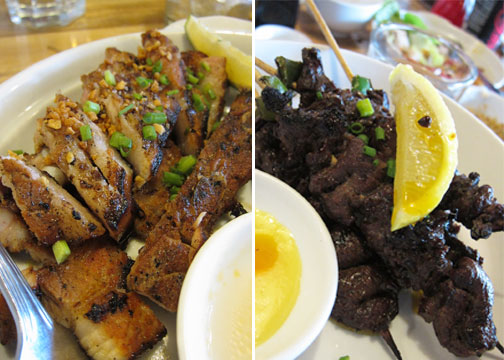 For the grilled items we always gets the chicken inasal. They also have the tail, skin and isaw on the menu but no liver(!?). They do a good pork liempo in that the pork is soft and tender. The beef skewers are more on the firm side and best eaten hot.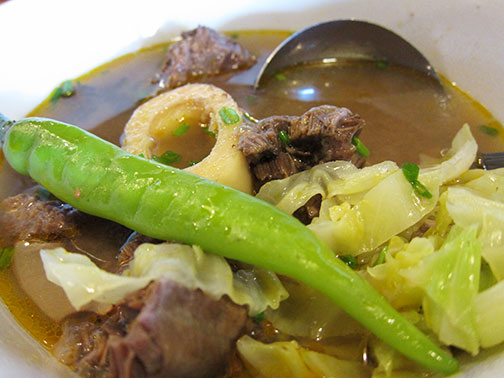 For soups, their batchoy isn't bad. The soup is flavorful but not as deep and complex; and could use a bit more toppings if one is just having this as a one dish meal. But it isn't an MSG bomb as well which I appreciate. The Kansi I liked more. The beef was more than fork tender– it was falling apart in shreds. And I like how the acidity from the batwan (flown in regularly from the Visayas) balances the richness of the bone marrow soup.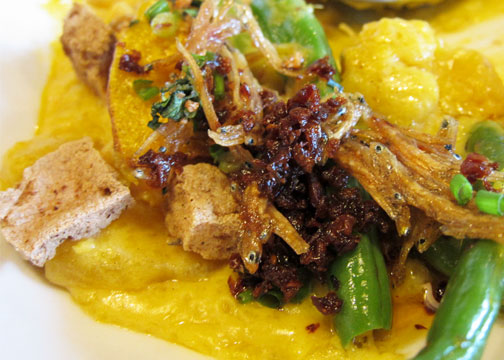 A bit surprised about their vegetable dishes as I honestly didn't expect to like them so much. The Bugtaw-bugtaw, or their take on the gising-gising tastes cleaner and fresher than, say, the sauteed Bicolano version. Here Baguio beans are blanched, remaining bright green and sweet, and topped with tender shrimp and guinamos. Of which are all propped on a pool of coconut cream. The guinamos is not as fishy as the bagoong we're normally accustomed to and provides a lovely heat from chilies. The Roasted Kalabasa was also a suprise. It's essentially a well seasoned squash mash topped with dilis, fried tofu, blanched beans and guinamos. Very comforting and best over hot rice.
I'm not a palabok fan, have tried their version, and still not a fan. I just found the composition too gluey. The chicken and pork adobo flakes were quite familiar in taste and given a twist with sprinklings of kesong puti on top.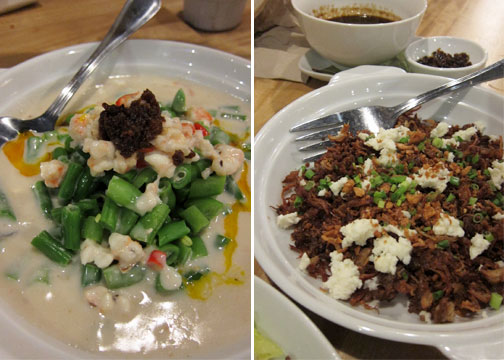 Dessert needs some work in this place as there are only two not too exciting options; turon and a mango jubilee. Which makes endings a little bit of a buzzkill and we usually have to find another place to get a sweet fix. After a heavy Pinoy meal I find it always helps to have something cold and/or milky to refresh tired tongues.
As a whole I think Sarsa serves up some very down to earth, real food that people will keep coming back for. It's simple, uncomplicated and doesn't try to be anything it's not. With a very reasonable price range considering it's location as well. I now understand that most, if not all, posts made about this place is really buzz and not hype.
Sarsa
Forum South Global,
7th Ave cor Federacion St,
Bonifacio Global City, Taguig.
Tel. (+63.927) 706.0773
LABELS: Anonymous Paul, Filipino Food, fort bonifacio, sarsa