By Kitchyart on 2 September, 2013
When it comes to birthdays, I love it when it's time to blow the candles out. That means the cake will be sliced and served to the guests after. I haven't been this excited for cake in a long time; but I saw my friend E post a photo of a rainbow cake at a baby shower and I wondered if it was as good as it looked.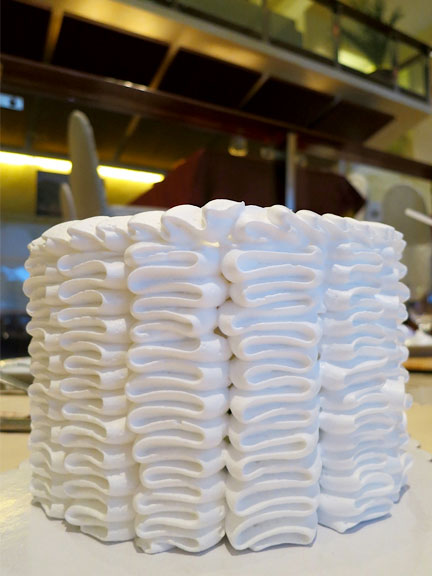 It was timely that my niece's 10th birthday was coming up and this cake would be the perfect surprise for her. It was all white on the outside, making it look like a simple cake. Once sliced open, it revealed layers of colorful butter cake and lemon cream cheese buttercream.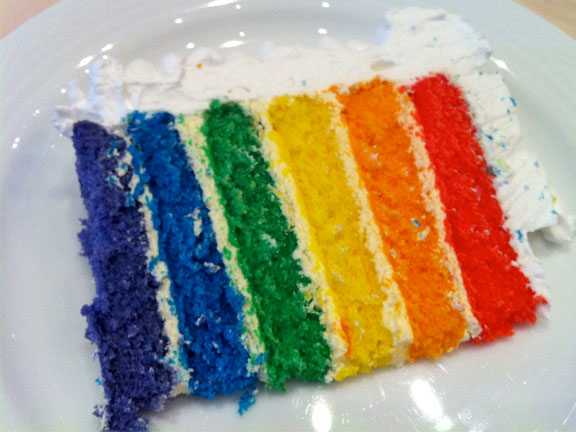 As pretty as this cake looks, my whole family enjoyed it. From the fluffy whipped cream icing, the not exceedingly rich and very moist butter cake, to the subtle flavor of the lemon buttercream… This cake can seriously banish bad moods. I had 3 slices to prove it!  My niece and nephew purposely left some cake to bring to school for baon the next day.
The Cake Shack
Tel.: (+63.947) 616 5065
Web: www.thecakeshack.com.ph
*For cake orders, best to call and order at least 5 days in advance
LABELS: Kitchyart, rainbow cake