By Anonymous Paul on 29 June, 2013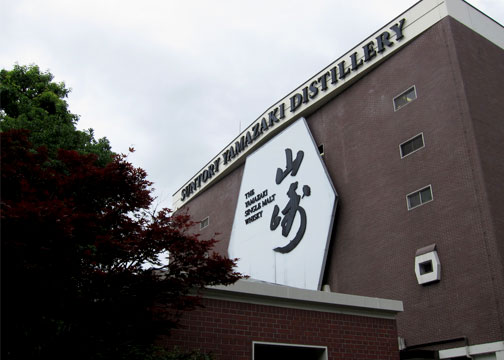 Yamazaki is just 15 minutes by train from the Kyoto station. As I have mentioned in a previous post this particular area is quite known for it's water quality; which is essential in producing sake, tofu and soba to name a few and among other things. The spring water is also the reason why Suntory founder Shinjiro Torii built Japan's first single malt whisky distillery in this quiet
town. Now I confess I'm not a big single malt drinker, though I do appreciate a dram now and again. But I definitely wouldn't pass off a chance to visit something intoxicatingly historical given it's close proximity to Kyoto.
Yamazaki, the single malt whisky, was primarily created for the Japanese palate; comparably smoother, balanced, lighter bodied and generally easier drinking than some of the smoke, peat and iodine bombs of it's Scottish elder brothers. But as with most things Japanese, they've interpreted this product and came out with something uniquely crafted. Who would've ever thought that Japanese whisky would turn out to be some of the best in the world today?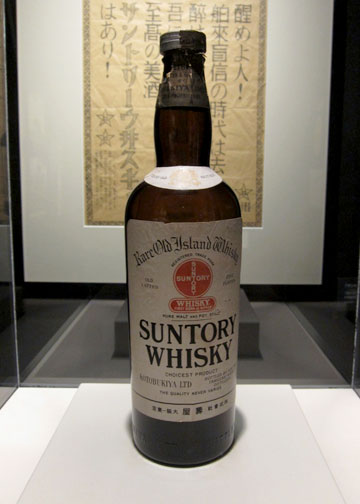 So it was quite a treat to see how they actually make this product. The tour explains in detail the process of mashing (to extract sugars from barley) to fermenting the resulting liquid (called wort), to distilling in two stages then ageing in casks. With all stages adding a certain quality to the final product.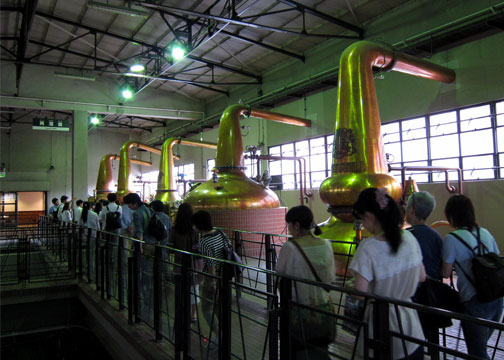 The huge copper spirit stills were quite the sight. And the gorgeous, nutty aroma of grain just filled the air; though a little hot. Inside the warehouse it got a little cooler but then the atmosphere was noticeably more heady from the alcohol maturing in the casks. Of which were impressive seeing as well. Rows and stacks of barrels from various years. Including a puncheon from their first ever batch in 1924 (with a visible Cadiz stamp under the label; old sherry casks for flavor).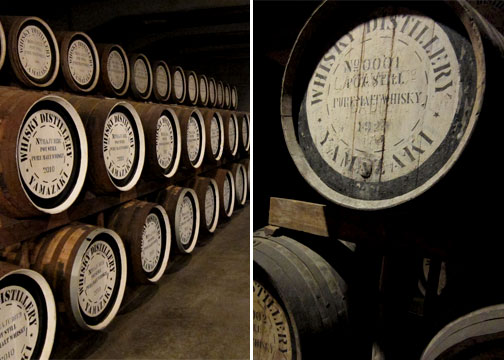 Of course the best part was the tasting (aka drink-all-you-can) portion after the tour. They were handing out drinks from behind a bar about 20 feet long. Though it was served Japanese style; in highball form. Essentially a single malt whisky soda (*gasp*). Still quite refreshing. And trying out several variants, from the no-age-statement to the 10 and 12 year old, you could really tell the differences in complexities. From lighter to smokier. They do draw the line mixing whiskies above 12 years old. (I'm not sure if they handed out some blended whiskies too as I just kept drinking at a certain point.)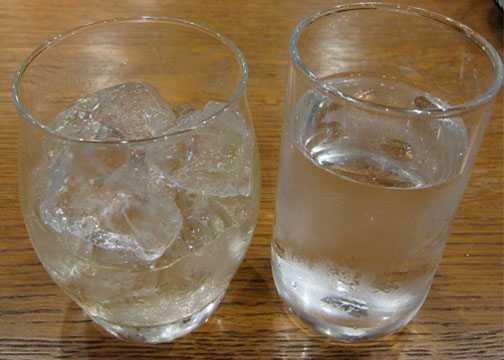 Water is used in several stages of production. From the mash to dilution before ageing and dilution again before bottling. And Yamazaki uses the local spring water solely for these. So along with our glasses of whisky we were also served a glass of their "mother water" as they call it, or chilled spring water, to pair. And it was amazing to point out that you could really pick up the pure, crystalline quality of the water in the end product. A real eye-opener.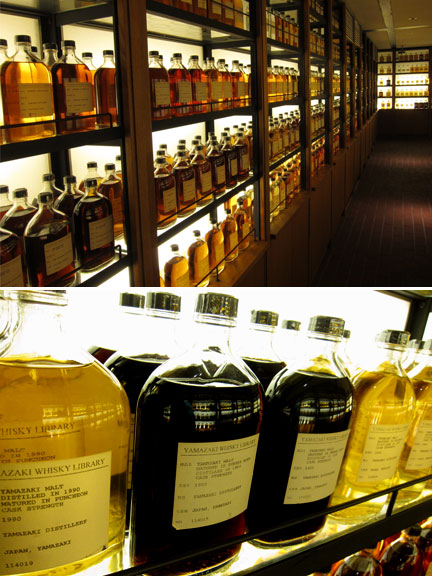 We were then led to the gift shop afterwards, where people picked up bottles left and right. You can also go around the whisky museum afterwards and view some interesting early campaigns and bottles going back to the 1920's. And you definitely cannot miss seeing over 7000 bottles of distillates; experiments of blends though out the years. But if you feel you haven't had enough alcohol, they also have a tasting bar where you can sample stuff from all over the world as well as distillery exclusive products. Having had 5 or 6 drinks within a 20 minute span, we decided to call it a day, though.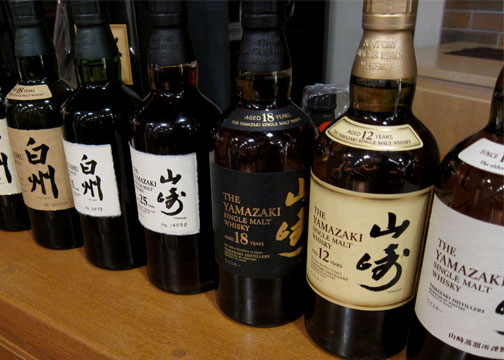 If you feel quite templed out in Kyoto, the Yamazaki Distillery tour is an excellent way to spend half a day for a break. Tours are free but make sure to book at least a day in advance to reserve English audio guides.
LABELS: Anonymous Paul, Japan, single malt, Whisky, Yamazaki