By Kitchyart on 24 May, 2013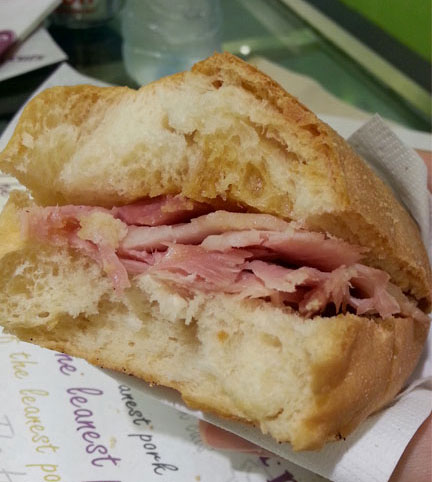 It's still months away from Christmas to be craving for ham. But I found myself in the mall one day, looking around the food courts and eateries for a quick bite. I was looking for something more filling than a bite to tide me over til the next meal; so I was very happy to stumble upon The Plaza inside the department store.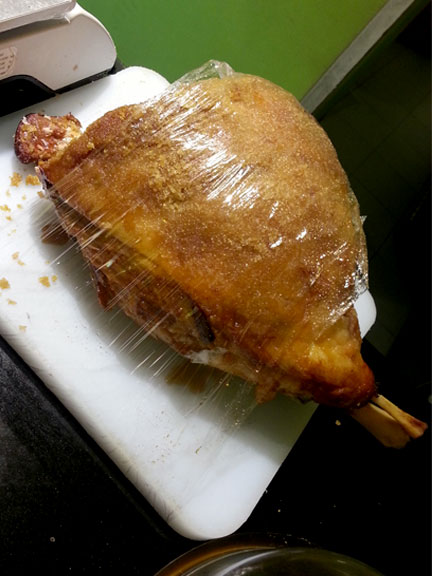 The Plaza has been around since the 1960's and hails from a family of good eaters (second generation of the Aristocrat restaurant). Some of you out there may have hired them to cater for family parties; just as how my grandmother would get them for our reunions. The Plaza's premium baked ham was a recipe developed by the Reyes family with their Swedish master chef Gosta Pettersson.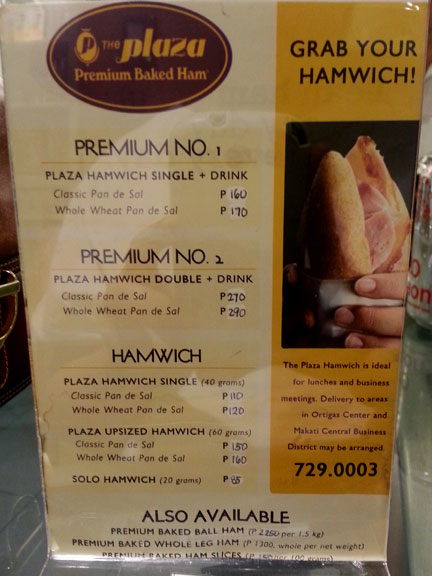 Their ham is tender, not too salty and thankfully, they separate the glaze as a sweet option. I'm not too fond of sweet Christmas ham and a drizzle of the glaze on top of the ham is just perfect for a pandesal sandwich. Today though, they have other sauce options apart from their original glaze but I didn't pay too much attention to them. For a hearty eater like myself, P270 for 2 pandesal ham sandwiches with a can of soda is a real treat.
The Plaza Premium Baked Ham Website
LABELS: christmas, Food Nostalgia, ham, Kitchyart, pandesal, The Plaza Ham