By Kitchyart on 23 April, 2013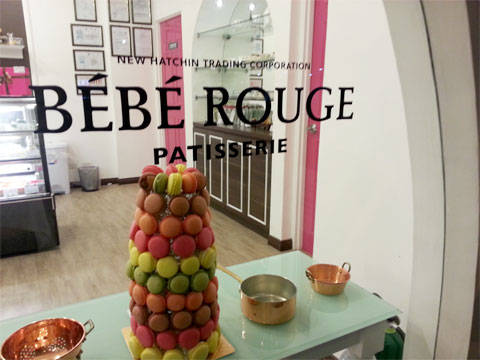 When there were rumors about a famous homemade strawberry shortcake business closing down, I wasn't too worried.
Bebe Rouge started out as a small kiosk inside New Hatchin Japanese Grocery in San Antonio Village, displaying delicately prepared cakes and pastries that looked too pretty to eat. I've made mental notes to order this cake for birthdays but I always misplace their contact details.
Last year, it was a delight to see that Bebe Rouge expanded to their own space just right next to New Hatchin; although it took them several months to open.  In the past couple of months (or maybe weeks), I took some friends and family to try their strawberry shortcake.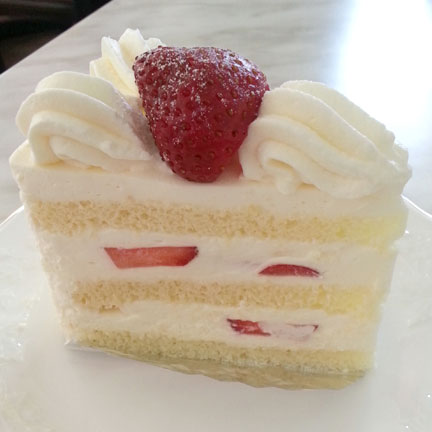 It's a soft, pillowy taste of heaven.  A very light chiffon cake layered with white, rich, whipped cream and chunks of fresh strawberries in between.  Each slice is topped with a whole fresh strawberry.  This cake looks so perfect, it's almost a sin to poke your fork into it. It's so easy to finish off this cake in seconds; sometimes I feel a little selfish not wanting to share a piece with others.
The dining area should be open by now, it's a great opportunity to get to try a slice or two. But trust me, this cake is a sure hit at any party.
Patisserie Bebe Rouge
7602 Sacred Heart St. cor Metropolitan Ave.,
San Antonio Village, Makati City
Telephone: (+632) 897.7207
*For cake orders, best to call and order at least 3 days in advance
LABELS: bebe rouge, Japanese, Kitchyart, strawberry shortcake