By Anonymous Paul on 10 April, 2013
Coron is quite known for its abundant and inexpensive seafood. The wet market vendors are so used to packing ice chests filled with fresh fish and shellfish for tourists to take home. Some opt to take home other dried salted fish as dilis and tuyo.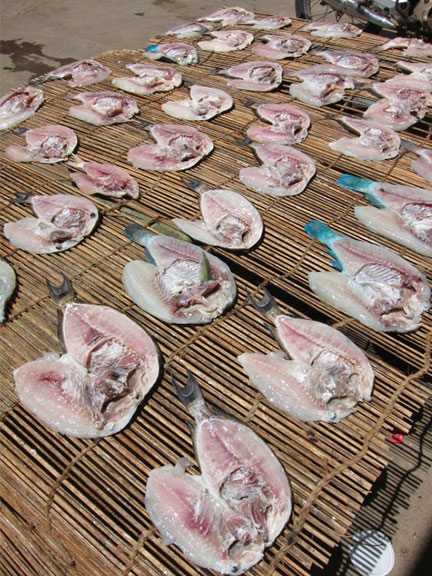 But whenever you get yourself to Coron make sure to try the danggit lamayo. A Visayan favorite that has yet to gain popularity in Luzon. Like a cross between your regular danggit and a daing. Only the freshest fish ( rabbitfish) can be used to make these as it is only partially sun dried and not as heavily salted (as compared to the regular danggit). It is then marinated in vinegar, garlic and pepper. One then fries it in hot oil, making sure the head and fins are crispy. Every part of the fish is eaten. And because it is only partially dried, you get a fleshier texture; more meat. And the vinegar marinade gives it a delicious tang; you taste the fish but the garlic really comes through.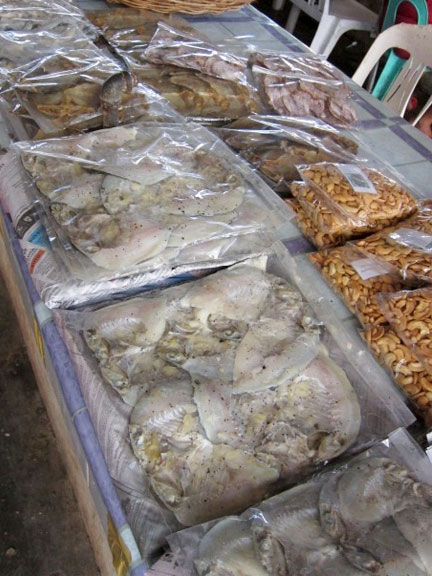 I don't have big breakfasts too often but if you put danggit in front of me I wouldn't give it a second thought. Served with sinangag and runny eggs, makes for a really flavorful breakfast experience. I had this danggit-silog combo everyday of my stay in Coron. And it really gave me fuel for all the swimming and hiking and snorkelling we did throughout the days. Well, maybe just up till lunch time.
LABELS: Anonymous pa, breakfast, Coron, Danggit, danggit lamayo, Palawan