By Anonymous Paul on 29 April, 2013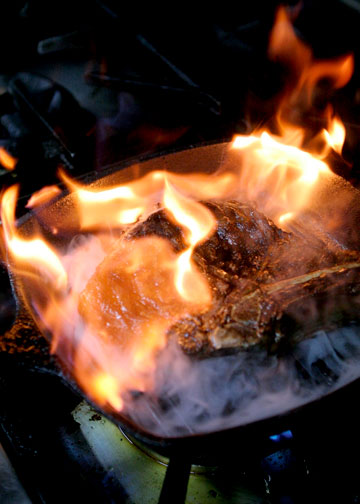 There are quite a few steak houses in Manila but oddly enough, if you ask people where to get a good steak Mamou will definitely come up in that list. Odd because Mamou is not a steak house per se, but an establishment that serves comfort food done the Malou Fores way. Which is basically taking inspiration from all the good stuff from her travels and re-interpreting them. This dish, for example, is a clear nod to the Peter Luger style.
We were fortunate enough to be granted access to the kitchen of Mamou Too over at Rockwell; with the purpose of documenting how they cook their popular steaks. And so here we go: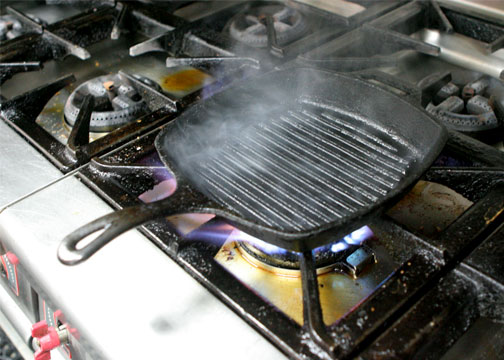 The process starts out by heating a cast iron grill pan for about 5 minutes on full blast. An industrial stove probably has twice the BTU's of your regular burner at home; I could feel the heat radiating from a shooting distance.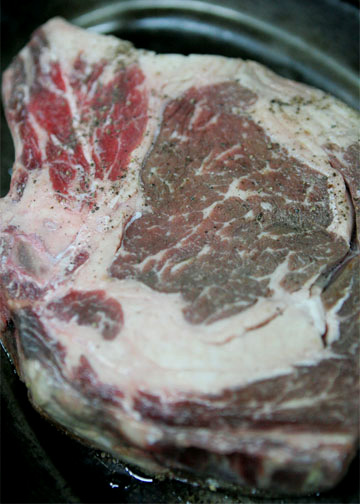 Good beef. Here we have a dry aged, angus ribeye USDA prime grade slab about 800g/28oz. With a thickness of about 1.5 inches. It was lightly seasoned with salt and pepper.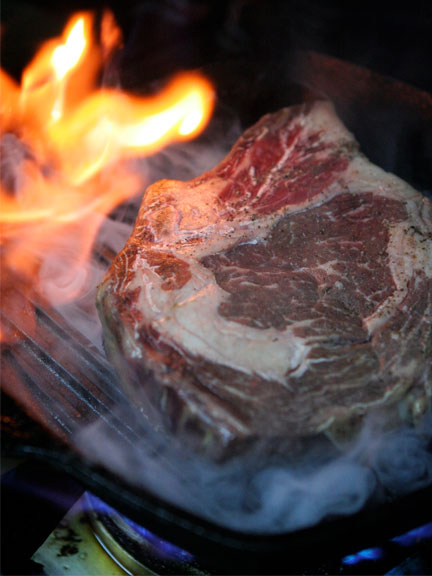 The beef is then seared quickly on both sides. The pan is so hot that the fat rendered from the steak combusts into flames.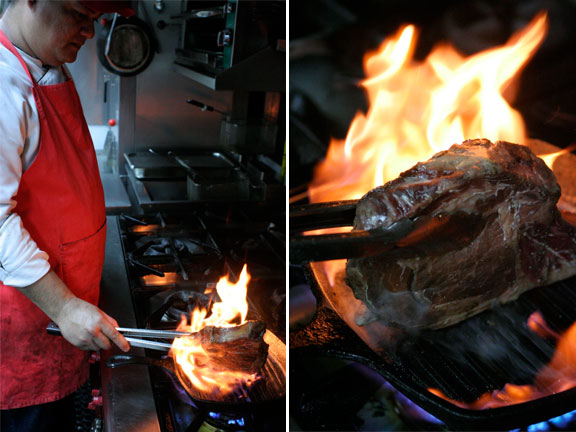 After searing both sides the steak is then seared on the edges as well. They like that good crust all over. Meat and fire. What a primal sight.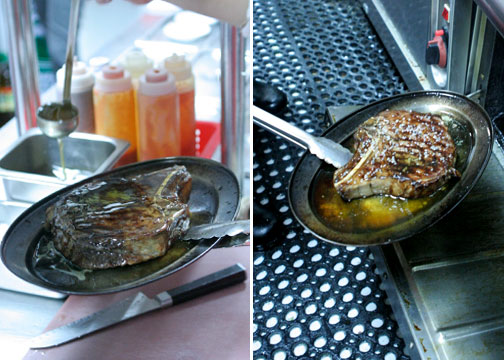 The steak is then put in a baking pan, poured over with what they call "steak juice" (a mixture of olive oil and clarified butter), generously seasoned again with salt then thrown in a 450degree oven for about 3 to 4 minutes.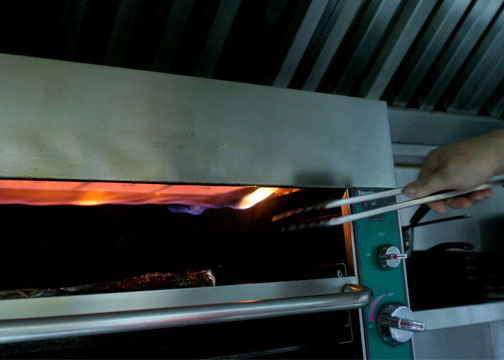 It's then put in a face-melting-hot salamander broiler for a few seconds just to get more crusting.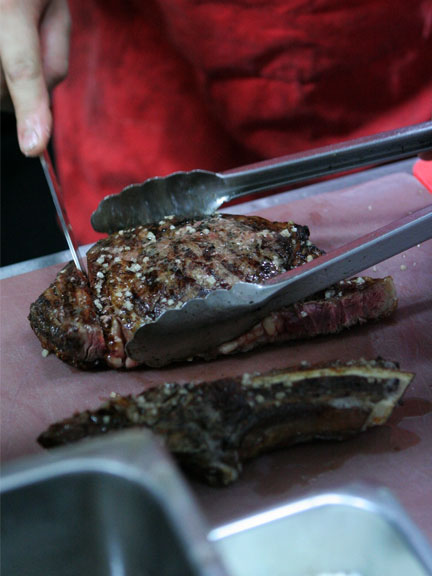 Quickly sliced.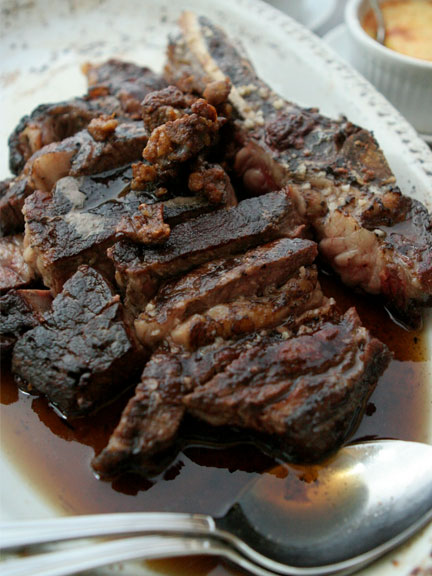 And then put on a serving platter with all the pan juice and topped with crispy steak bits.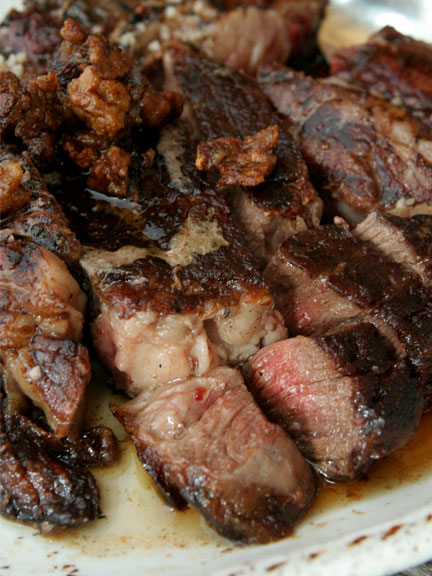 Nice and pink on the insides. This was in between a medium and medium rare. Though I personally prefer it a little more blue, it was still excellent. I also love those burnt, crispy, salty edges that one gets from the perfect crusting. Delicious.
Mamou Too
R1/Lvl., Power Plant Mall, Rockwell Center
Makati City, Metro Manila
Philippines
(02) 822-6218
Mamou
Serendra, Bonifacio Global City
Taguig City, Metro Manila
Philippines
(02) 856-3569

*Many thanks to Malou Fores, MM Vazquez and Chef Rex for letting us share the experience.
LABELS: Anonymous Paul, Behind the Kitchen Doors, Malou Fores, Mamou, steak