By Kitchyart on 14 February, 2013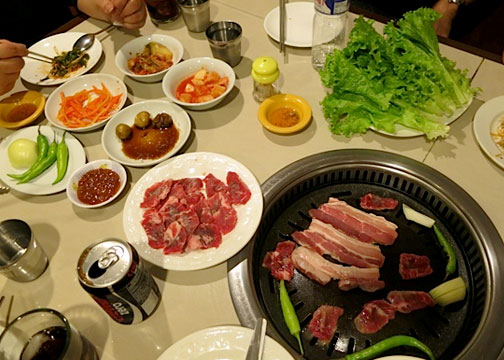 There are just those nights that no matter how drunk you feel, you just want to sort of balance things out by having a healthier alternative to fast food. Or, you know that it's too late to go home and another hour dedicated to eating won't matter as much anymore.
Donu is a fateful discovery recommended by an infamous character called, "The Demonio". Funnily, the night our little group ate at Donu we were sober and just hungry. The D kept raving about the the grilled fat he ate with some Korean colleagues so our group was pretty excited to try it out. No meal with The D is complete without alcohol so we had a few rounds of Makkoli as he graciously cooked for us.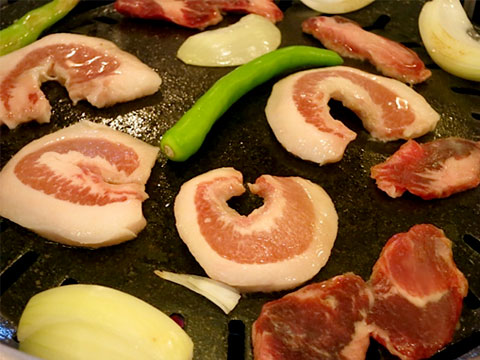 We got the grilled fat (pork jowl) that we waited patiently to render. I know I mentioned healthy but hey, it's grilled straight up! We also ordered some Galbi Sal (Grilled ribs) that we wrapped in lettuce. The pork jowl was worth the wait. It came out crisp and matched perfectly with the red chili paste condiment. It was an instant hit.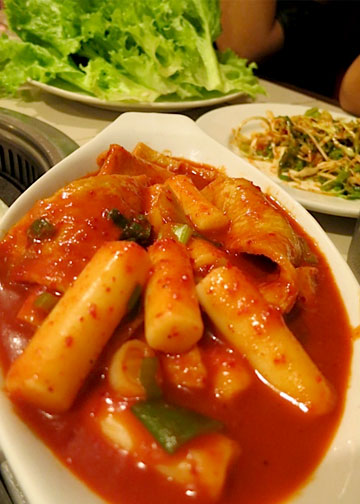 Tukboki is a spicy rice and fish cakes that Sanju mentioned he usually finds in the street markets in Korea. The heat from this is great on a cold night and great to wash down with the Makkoli.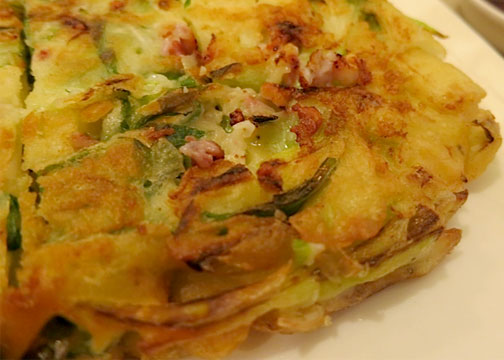 Pajeon, the spring onion pancake, really hit the spot for me. I had looked for a hefty pancake for ages; lots of greens and perfect for sharing with a group. It took a while for the staff to bring this one out but this is something I can keep going back for.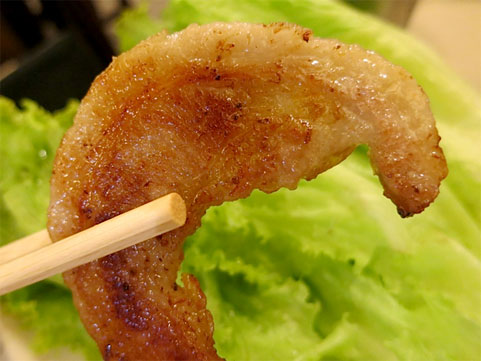 The best part of this meal is the price. We had ordered double portions of the grilled stuff and we were happily stuffed. I have returned to this place ordering the same stuff each time and each person shells out no more than P400. The only downside I see here is that like any grill, you come out smelling like what you ate. What's wrong with taking a nice hot shower before hitting the sack? At least you don't wake up feeling like garbage.
Donu Pork and Beef Grill
Polaris Street, Bel-Air
Makati
LABELS: Dining 24/7, Donu, Kitchyart, Korean Food, Pork jowl