By Anonymous Paul on 14 December, 2012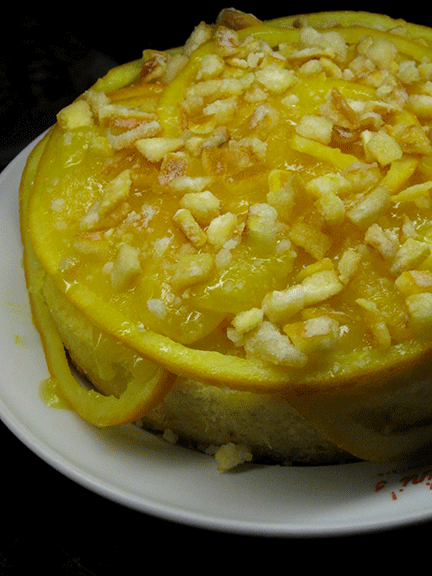 You know the joke that there's actually only one fruitcake in the world that's passed around during Christmas-time? I guess the fruitcake has taken a hit over the years as it just has so many other cakes and pastries to compete with. And honestly, it just really seems outdated. To those who don't know what a traditional holiday fruitcake is; it's essentially a dense, molasses brown cake mixed with dried fruits and nuts and usually soaked in liquor. And it has the shelf-life of books. Some people hate it. I don't really have a strong aversion towards it  but I can only really have a slice. Per year. With strong tea.
However, last weekend I was reacquainted with an old love. Thanks to this concert we had to watch at the Araneta Coliseum, I had agreed to meet with a few friends at Bellini's before the show for dinner. Pizzas and pastas were still as I had remembered it. Not quite fond of them as before but I still got excited when I saw the Torta di Arancio as soon as I walked in. The base of this is essentially a poundcake or a butter cake. Buttery, eggy and a rich yellow. On the firm side with a good crumb. It is then topped with loads of candied and fresh orange rind, orange segments, and an orange flavoured icing (more like sugar slurry). It is fantastic served warm where you get the aroma of the cake base wafting in with the citrusy scent from the toppings. The rind lends a beautiful bitter counterpoint to the sweet syrup. Not at all cloying. Simple, rustic and uncomplicated. This is one kind of fruit cake I wouldn't mind getting over and over again.

Bellini's
Cubao X, Gen. Romulo Ave
Cubao, Quezon City
Tel. (632) 913.2550
LABELS: Anonymous Paul, Bellini's, christmas, cubao expo, orange cake