By franco on 19 November, 2012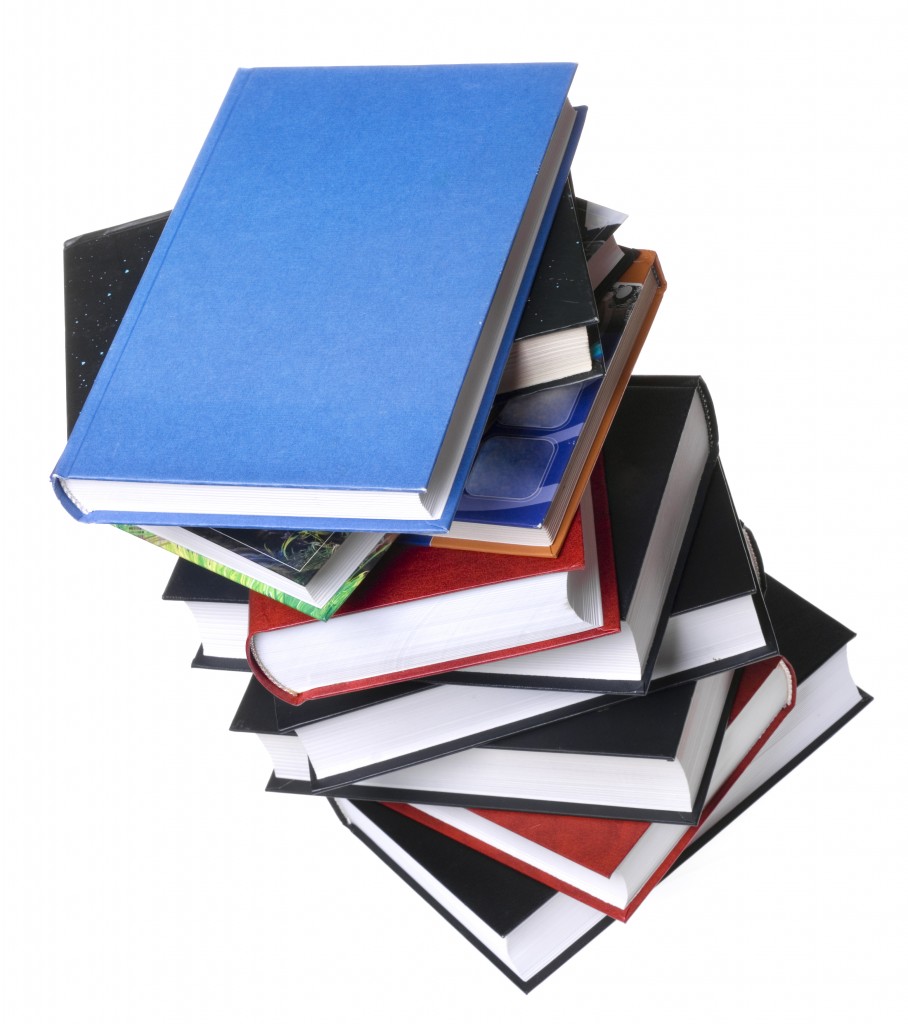 "The Times. They are A- Changin."  – Bob Dylan
We live in the era of the tablet and the smartphone. While I appreciate the innovations these technologies bring to our daily lives, I can't help but think that the printed word is quickly coming to an end. Books, magazines and newspapers as we know them today will eventually go the way of the VHS tape and the cassette recorder – a fond memory the old folk will remember with blissful nostalgia.
But not right now…
So we asked a few people questions about books they love:
First, what three books you love to read that are related to the industry you work in? And second, what three books you love to read that have nothing to do with what you do for a living?
Work Related Reading JOY OF COOKING by Irma S. Rombauer. This book is all about exactly what the title says. the JOY of cooking. It reminds me that i dont cook to improve my reputation or to get featured in magazines or to get awards or to get great reviews. I cook because i want to and i cook the food i want to. We all have our different views and reasons why food is good, bad and ugly. THis book, one of my first books, reminds me that as long as i enjoy what i do. No praise will flatter me to the point of arrogance and no insult will affect me to the point of being moderately disturbed… My job is to feed people food that is good for their health and hopefully that which is tasty… i cook to inspire myself. i have a saying "to eat is human; to cook, divine!"
MODERNIST CUISINE by Nathan Myhrvold, Chris Young and Maxime Bilet. I do believe that technology and new discovery is important for evolution so i like to research on new (and old) ideas alike.
WOMEN'S WEEKLY MAGAZINES. I just love browsing through this Australian series of awesomely simple yet delicious recipes every time i get a chance…..if  only there really was women in the magazine that would make it better. JUST KIDDING!
Non-Work Related Reading SHERLOCK HOLMES by Sir Arthur Conan Doyle. What is not to like about solving mysteries? I especially love reading the dialogue out loud in a fake English accent.
FATHER & SON THEMED BOOKS. Sometimes I wonder what I can do to be a better father… Ok, often I do. I'd like to make the world a decent place at least for my family. These books seem to give some direction.
ART OF WAR by Sun Tzu. Who doesn't dream of being a bad ass general?!
Work Related Reading Most of the books I like to read are reference materials. I love verifying information on anything related to food and drinks.
FOOD LOVER'S COMPANION by Sharon Tyler Herbst
ON FOOD AND COOKING: THE SCIENCE AND LORE OF THE KITCHEN by  Harold McGee
FOOD CULTURE by Counihan and Van Esterik
Non-Work Related Reading I used to enjoy reading anything by Robert Ludlum from MATARESE CIRCLE to BOURNE IDENTITY and anything related to Sports.
Work Related Reading KITCHEN CONFIDENTIAL by Anthony Bourdain. Probably at the top of many favorite lists, but I still enjoyed it because of its candor and no bull shit approach to exposing such an intimate industry. I've worked in the food industry and have seen all the back of the house happenings in hotels and restaurants and I was happy that Bourdain hit it on the head with this book.
THE FRENCH LAUNDRY by Chef Thomas Keller.  A beautiful book by, in my opinion, the best Chef in America. I love it for its simple complications.
ON THE BOOZE by F. Scott Fitzgerald.   A collection of Fitzgerald's drinking stories. We all know that the man loved alcohol and it was his demise. His destructiveness can be seen and felt in his writing to a point you feel drunk after reading a couple of short stories
Non Work Related Reading THE LORD OF THE RINGS SERIES by  J.R.R. Tolkien.  I think it takes a special kind of individual to create a world so vividly described as Tolkien does it. I love fantasy novels because they have the power to transport and bring you to a place you would have never imagined on your own. Making you feel emotions that are alien to you yet so familiar. Even the food is different, with ingredients that aren't real, but you can't help but want to try them. It's warped reality at its best.
A SONG OF ICE AND FIRE SERIES by George R.R. Martin.  Just like Tolkien, Martin was able to create his own world, borrowing from ancient human history yet re envisioning it all together. Where Tolkien brings you into Fantasy, Martin makes you feel that what he is writing actually took place and you have stop and take a breath to realise that it's all fiction. These books are like Braveheart and the Gladiator wrapped into one and shot with steroids. I read through all of them in 3 months and I was happy to find that the TV adaptation that came after did the books justice. The number of characters that were created for this series is astounding and I can only hope that he will be able to complete all the books he intended to finish soon, since he is known to take a long writing process.
LOLITA by Vladimir Nabokov.  Nobokov has a writing style that I admire fully. Other people might find him a little too scientific in his prose but I quite enjoy that way he takes his time to explain and describe every facet of an object, a person or a place. Each description, when read out loud, brings you to the brink of breathlessness and I believe that he intended this completely, to make his readers feel somewhat introspected and present at the scene. Books that are all too quick lack the presence of mind to explain that life isn't always spontaneous and straight to the point. Nobokov makes you feel the lulls, the awkwardness and the pauses we all go through daily. Making his scenes and characters all too real for comfort.
Work Related Reading As the Lifestyle Editor for Town&Country magazine I cover a range of areas that are of particular interest to me, food and home design being at the forefront, so it is not surprising that the books that I find myself looking at over and over cover both areas of interest. I absolutely love coffee table books because of the visuals and the transporting qualities they possess.
Here are three of my recent favorites:
ALBERTO PINTO: TABLE SETTINGS by Alberto Pinto. If I could design a tablescape even a quarter of the way  Alberto Pinto does, I would be a happy camper. This book offers a glimpse into the designer's privileged world of grace and beauty. From table ware and serve ware, to home furnishings and antiquities, I could gaze at this book for days.
GOURMET SHOPS OF PARIS by Pierre Rival. Whenever I am in need of "a little Paris in my life" – and really, who doesn't need "a little Paris" every now and then,  I find myself reaching for this book that features the best of the City of Lights. And of course, by the best, I mean  stunning pictures  of patisseries, charcuteries, fromageries, a number of salon de the,  gourmet markets and tiny bistros. Instantly transported, I sit quietly at  my tiny table that is covered with  fine crocheted linens, market basket of fresh produce at my side, and peer out through the bistro curtains, letting  the stylish locals teach me how to live life to its fullest.
FEEDING DESIRE: DESIGN AND TOOLS OF THE TABLE 1500-2005. by Cooper Hewitt National Design Museum I first read about this book on my friend, Joel Binamira's blog, Market Manila. This delightful tome presents a historical overview of five centuries worth of  cutlery design and utility. The book also features an abundance of information and images from around the world. Yes, essentially it is a 288-pages about fork and knives, but believe me it is a very interesting read!
Non-Work Related Reading I love looking at great photography even if I can't take a picture to save my life – Just ask all of the professional photographers I work with on a regular basis. But boy do I love looking at pictures of beautiful people places and things! A single powerful image needs no caption, no text. I let the photo tell me the story, or I make up my own.
Among my favorites are:
VANITY FAIR PORTRAITS: A CENTURY OF ICONIC IMAGES by Graydon Carter
CECIL BEATON: THE ART OF THE SCRAPBOOK by James Danziger
HELMUT NEWTON: SUMO by Jane Newton and Helmut Newton
Work Related Reading KITCHEN CONFIDENTIAL by Anthony Bourdain. I guess I like it because it was my first real "food" book, and everyone remembers their first one.  I would have said A YEAR IN PROVENCE by Peter Mayle, but that doesn't really count.
EAT MY GLOBE by Simon Majumdar. I loved this because of his British wit, and because he has my dream job:  to travel everywhere, eat and write about it.
OISHINBO by Tetsu Kariya. This is a mangga series all about food. Funnily enough, it's also one of the most educational things I've read about Japanese cuisine and they way they eat.
Non-Work Related Reading PERKS OF BEING A WALLFLOWER by Stephen Chbosky. I loved this because I could relate to it so well, especially the music parts – the making of mix tapes was an integral part of my life, and still is.
THE BELGARIAD by David Eddings. I'm still a sucker for sword and sorcery high fantasy. This epic will always be one of my favorites.
PACIFIC RIMS by Rafe Bartholomew.  One of the best written books I've read about Filipinos. Period. And it helps that its about basketball, of which I'm also a fan.
Work Related Reading BEN & JERRY'S HOMEMADE ICE CREAM & DESSERT BOOK. The one that started it all. My very first recipe book and still one of my favorites. Most of the cookbooks I buy come with the stories of the chef, so I have a look into their perspective on food.
HEAT by Bill Buford. the closest thing to a Mario Batali Biography until he actually writes one.  Mario Batali is the chef whose approach to food most closely mirrors mine.
SOUL OF A CHEF by Michael Ruhlman. While Batali is someone I identify with, Thomas Keller is the chef who inspires me the most. His never ending quest for finesse and perfection is something all chefs should aspire to.
Non-Work Related Reading SANDMAN: BRIEF LIVES by Neil Gaiman. I love Neil Gaiman, I love Sandman, and this collection introducing Delirium of the Endless, lovingly illustrated by Jill Thompson, is a book I read at least once a year. I can't quite explain why I love it so much; I just do.

BLADE OF THE IMMORTAL by Hiroaki Samura (ongoing series).   I've mostly outgrown my manga phase, but I never hesitate shelling out the cash when the latest chapter of this violent, beautiful, brilliant series arrives on the bookshelf.
BATWOMAN by J.H. Williams (ongoing series).   I'm not a huge DC Comics fan, but the Batwoman comic series just blows me the hell away. Kate Kane is the first credible LGBT character headlining her own book; and J.H. Williams lush interiors and intricate layouts are nothing short of art.
LABELS: Alicia Sy, Books, Chef Rob Pengson, Cookbooks, Cyrene de la Rosa, Erwan Heussaff, Franco, Ian Carandang, JJ Yulo, Reading, Table Conversation