By Anonymous Paul on 9 November, 2012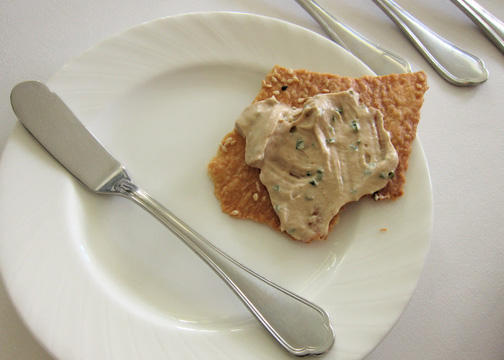 We were over at Antonio's for a working lunch a couple of days ago. I haven't been back for the longest time and I swear it gets more lush and beautiful every time. And very very very fortunate to have a meal with and prepared by Chef Tonyboy himself. Champagne was served to get the buzz going along with some lavosh. With it was an ethereally light and almost fluffy liver mousse and a potently garlicky olive tapenade.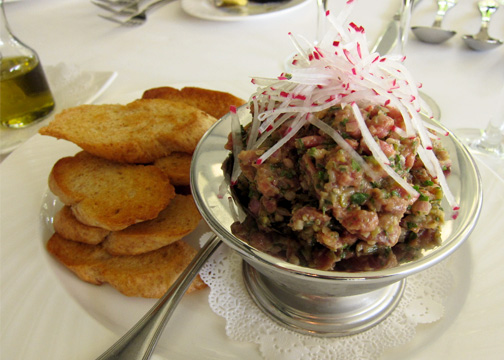 Their steak tartare I find extremely good and was very happy it was served. Hand chopped with still a lot of texture. A touch of heat and just that touch of dressing that you still enjoy that wonderful beef. Everyone spooned this atop grilled baguettes.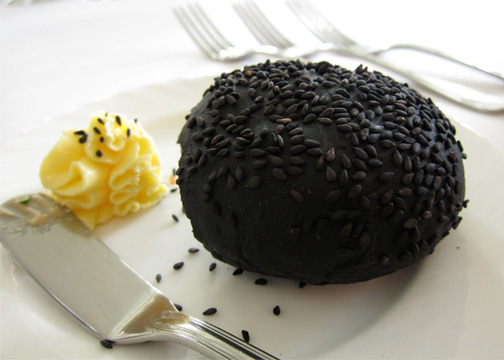 We had a sampling of their new breads and what stood out was this squid ink roll. Looking at it you'd think it was hard as a rock. Or burnt. But when you tear a piece off it's surprisingly soft with a slight crust. Was trying to hold back on this to save space for the other dishes.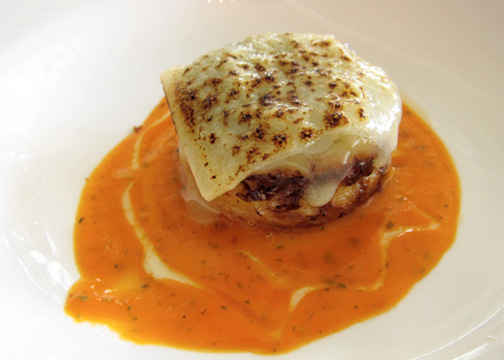 Crab pudding with a kaffir lime infused sauce. I think it was a sliver of torched gruyere on top. Again, good.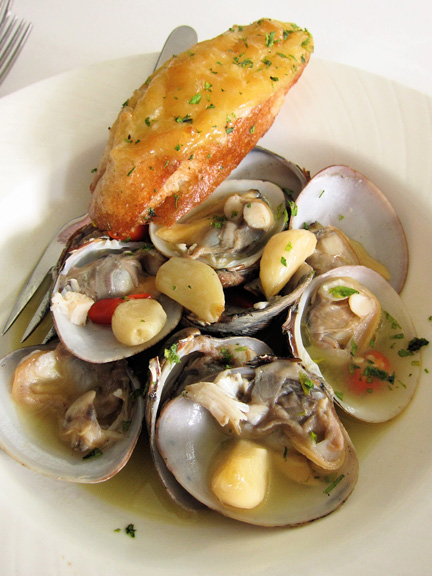 Chef Tonyboy had a purveyor come in just the same morning and got these huge Manila clams. Simply poached in a light saffron broth, topped with roasted garlic and chili and served with a baguette crouton with a broiled aioli and romano cheese spread. Simple. Precise. Delicious.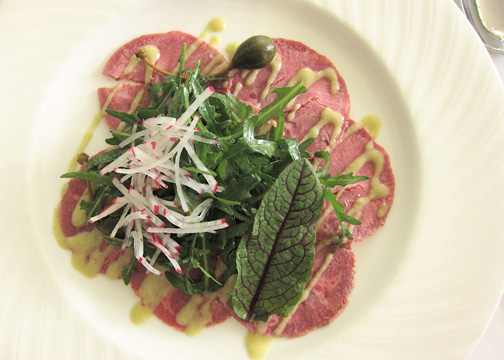 Next was the beef tongue salad. Super soft slightly salt cured beef tongue with a dab of vinaigrette and bitter greens and caper berries. An instant favorite.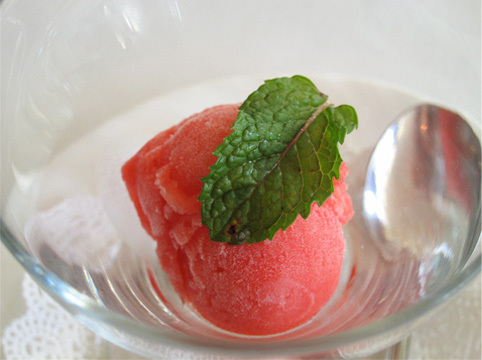 A sorbet of watermelon and lemon with mint was served next as a primer to the wow dish.
Which was a whole salt-baked grouper. It was probably alive that same morning. Huge at almost two feet in length. And the salt baking just seals in its juices and makes it super succulent. Served with toasted garlic, chopped eggs, fried capers, roasted fennel (which they grow in their farm) and an off the charts potato gratin.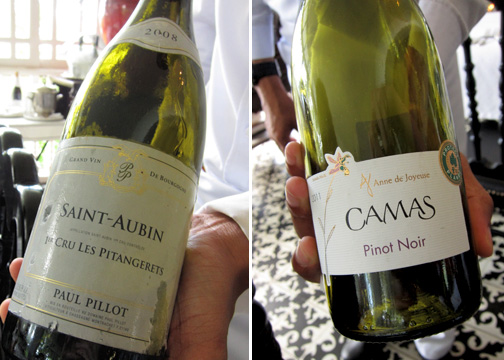 We had a nice crisp, citrusy chardonnay from Burgundy to go with the first courses and quite a young and juicy pinot noir that went very well with the fish.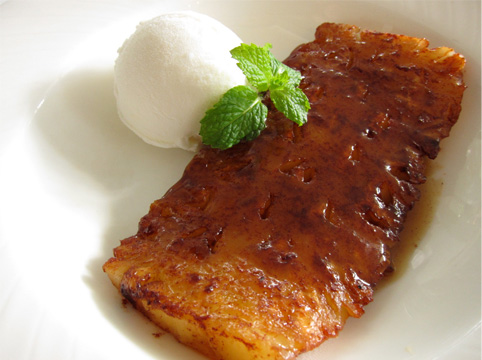 Dessert was a huge steak of grilled pineapple. With what seemed like a caramel-cinnamon glaze and with a side of extra virgin coconut oil ice cream.
This meal was one for the books. And what we discussed over it… is something worth waiting for. But on the drive back home after that 4 hour lunch, everyone in the car must've been thinking "I should go back more often".  No place like it.
Antonio's
Barangay Neogan
Tagaytay City, Cavite
Tel: (046) 413 0975 or (046) 413 1054
Mobile: (0917) 899 2866
Web: www.antoniosrestaurant.ph
LABELS: Anonymous Paul, Antonio's, Tagaytay