By admin on 19 October, 2012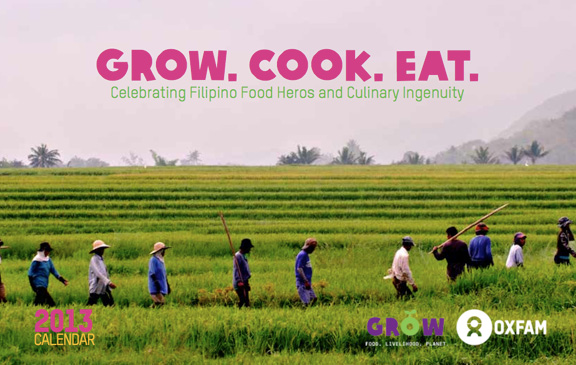 Oxfam is an international organization that aims to educate people about the related issues of climate change, food security, agriculture and social disparities. GROW is Oxfam's new campaign for better ways to grow, share and live together. A campaign for the billions of us who eat food and over a billion of men and women who grow it, to share solutions for a more hopeful future in which everyone always has enough to eat.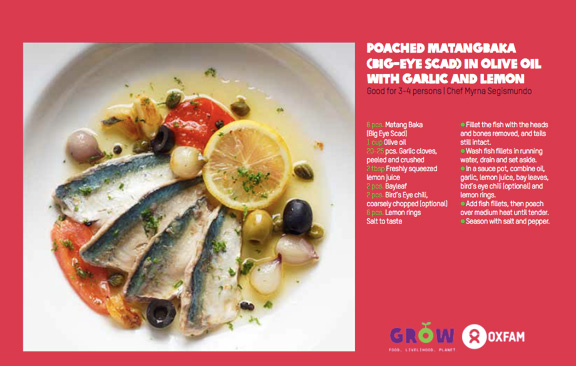 Oxfam is releasing a new Grow.Cook.Eat. 2013 Calendar in order to supplement these said initiatives. It showcases women farmers; who do so much more as they have to tend their crops and manage their households. Their struggles to provide the rest of the nation food is unknown to many. What is a good chef without quality produce or fish or meat? These producers are the real food heroes. Those who grow food sustainably; therefore good to the planet, good for health to us who consume them and good to sustain the livelihood of independent farmers and fishers.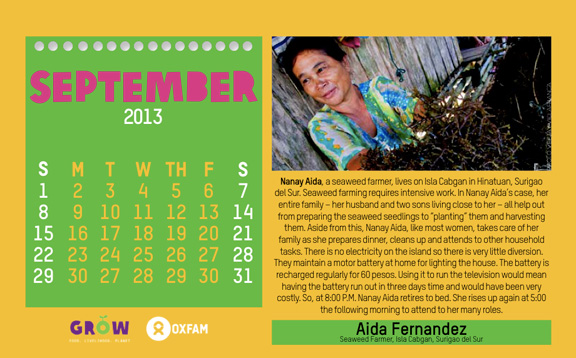 Included in the calendar are signature recipes highlighting "good ingredients" shared by Filipino food luminaries as Fernando Aracama's Stuffed Onions, Claude Tayag's Bringhe, Rolando Laudico's Organic Beef & Pork Kare-Kare and so much more.
Entire proceeds from sales of these calendars go to the women farmers cooperative. And at P200, it makes for a useful, meaningful and inexpensive gift that makes an impact on so many levels.
Calendars will be available in Milky Way Cafe, Atelier 317, Nomama Artisanal Ramen and at the Oxfam office.
For more info please contact:
Mr. Jed Alegado,
Oxfam's Media & Communications Officer,
Mobile: (+63928) 504.2911; (+63922) 540.9474;
Email: jalegado@oxfam.org.uk
LABELS: Oxfam