By Anonymous Paul on 26 September, 2012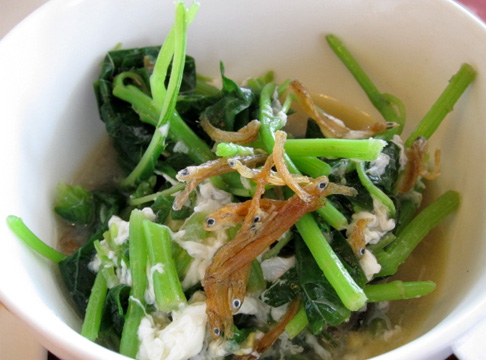 Another Hainanese chicken rice contender opens in Manila. And this time it's the one I frequent most when in Singapore. Boon Tong Kee's located in a relatively small, cramped corner space in SM's Mall of Asia. With a nice view of Manila Bay. The view and the sea breeze makes the drive to the place a lot bearable…even on a Sunday. I've been to this branch a couple of times but have missed out on having the chicken for some strange reason. But now I had the chance to try their locally made version.
We had ordered up a few dishes that we would normally have up in the River Valley Road branch, such as the Poached Chinese Spinach with Assorted Eggs. This dish isn't quite the looker but tasted quite good. Murky salted fish broth with fresh, salted and century eggs and a lot of spinach. Topped with fried salted fish. They carry this dish in a few local restaurants as well now and tastes are comparable. I just found the spinach stems to be a bit tough and stalky in this one.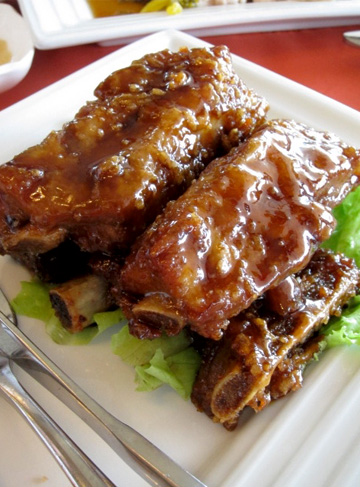 We also had the Fried Spare Ribs with Zhen Jiang Sauce. Also known as the coffee spareribs. I found it to be sweeter and fruitier and the color a bit lighter. Flavor-wise it was good but again, found the meat a bit on the tough side. Loved the fried mantao that comes with it though, but who doesn't like fried bread.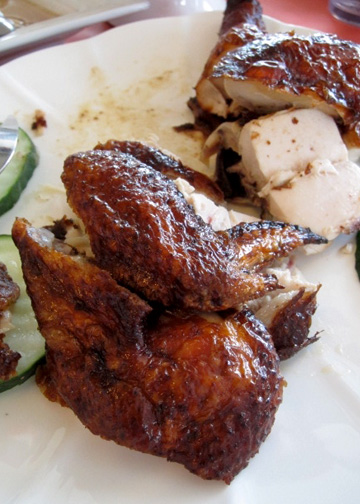 The roast chicken was quite good. Deep brown, caramelized, crispy skin. These normally tend to get dried out in the cooking process but I liked how the meat stayed moist and tender. With just that hint of anise finish.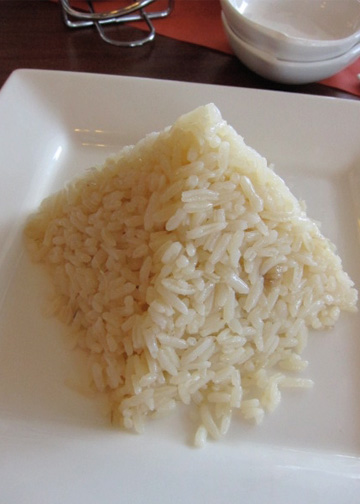 Chicken rice came in the usual pyramid shape. It was fluffy and I found it on the dry side. But the flavor was there.
As for the signature boiled chicken… I still like it. Found it quite delicious actually. I really don't know how they get the meat to attain that silky texture. (They have videos playing showing them dunk the chickens in ice water after poaching but I'm sure there's more to it than that.) Soft and fatty and delicately aromatic. I think they use a different kind of chicken for this locally but the results are still notable. And props for having pots of ginger, kecap manis and chili on the table. (Though I prefer my chili sauce hotter, but that's just me).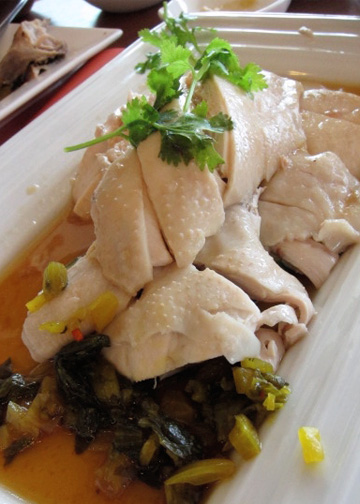 So thank God for that. I don't know what gets people riled up about Haiananese chicken rice as they tend to be rabidly loyal to whatever particular institution they prefer (I like Tao Yuan's as well). But Boon Tong Kee did something right with their chicken here and glad many more people can experience it. However, next time I'll probably wait to visit the Rockwell branch when it opens in a couple of weeks (as of time of writing).
Boon Tong Kee
Mall of Asia,
Jose Diokno Boulevard,
1300 Pasay City, Philippines
Tel. (+632) 804 2862
LABELS: Anonymous Paul, Boon Tong Kee, coffee spare ribs, Hainanese Chicken Rice