By Kitchyart on 9 July, 2012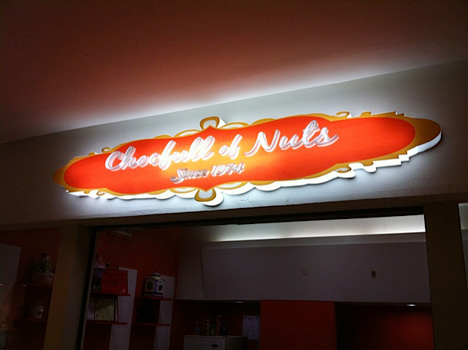 I have seen the many faces of Greenhills Shopping Center since the 80s and it's currently undergoing another facelift. The amount of traffic we are experiencing in the area is a sign that business is good, but a lot of my childhood memories of this place are nearly wiped out.
I remember the open spaces, where people used to go jogging or biking in the morning. The themed restaurants, where kids can run around and play. The little amusement park, where we can ride or go fishing in the little pond.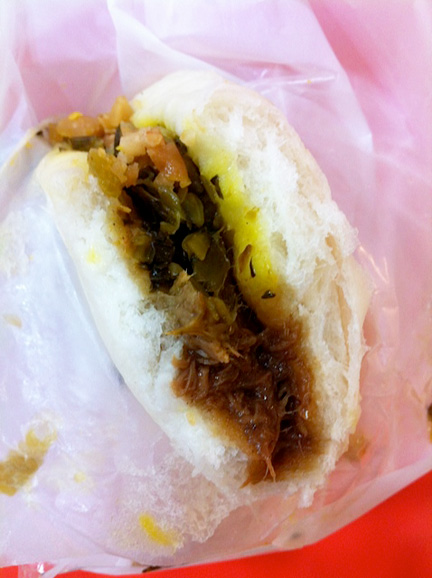 There's one little place in Shoppesville that transports me back to those days: Chocfull of Nuts. The set up is simple, a counter of food to choose from with a small corner for customers to have a quick bite. They're always busy and I'm very pleased that they're still serving the same items since 1974.
My dad and I usually get the Cuapao, a steamed bun filled with shredded pork (the woman at the counter said it's cooked adobo style), topped with mustasa (mustard) leaves and crushed peanuts. One bite, and I'm back to when my parents picked me up from school and went to Greenhills for a snack before heading home.
Chocfull of Nuts
2nd Floor, Unit 39
Shoppesville
Greenhills Shopping Center
San Juan