By Anonymous Paul on 18 July, 2012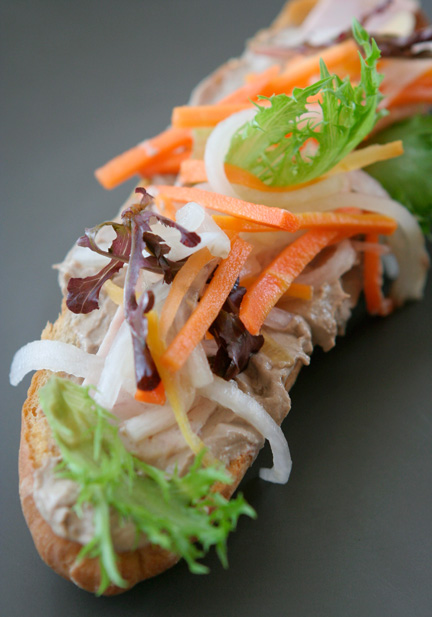 Banh Mi : Pork Pate, Pickled Vegetables, Nam Pla, Country Ham
a.k.a. The Calm Before the Pork Storm. Chef Him and Chef Sharwin have been busy tweaking the final dishes for our Beyond the Porkchop: A Nose to Tail Epicurean Adventure this coming Monday. And we have to say it's been a very tasty ride so far. We're looking forward to meeting all our fellow pork lovers then but in the meantime, here's a preview of the feast to come!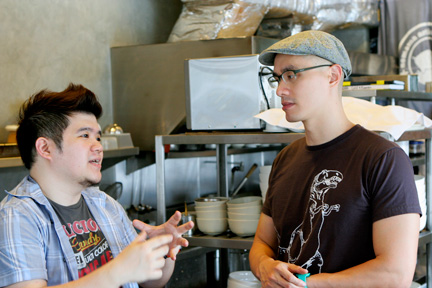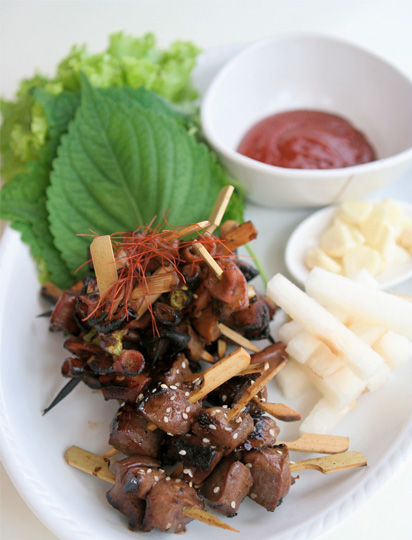 Bulgogi Marinated Offal with Lettuce Greens to Wrap, Pear and Korean Chili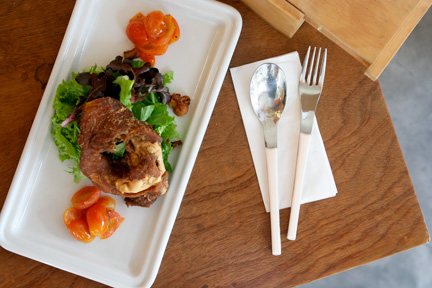 Crispy Pig's Ear Salad with Micro Greens, Cherry Tomato Confit and Sarsa ng Lechon Vinaigrette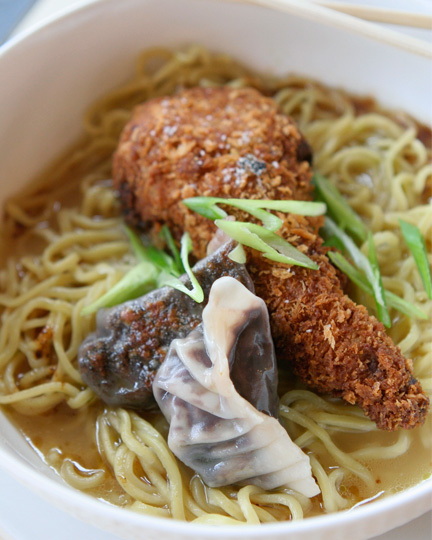 Pork Belly and Crispy Pork Tail Ramen with Blood Sausage Filled Gyoza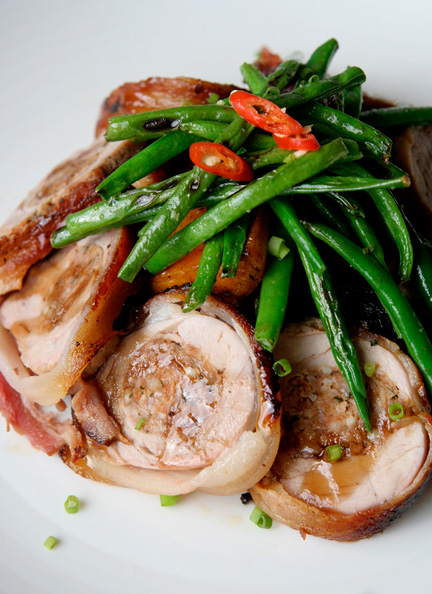 Bacon Wrapped Pork-loin Stuffed with Home-made Longganisa Served with Guava Gastrique
Brioche French Toast with Maple Ice Cream with Bacon Jam Swirls, Toasted Pecans and Maple Syrup
The only thing we've left out in pictures is the Torchon of Pig Head and Trotters; which should be a visual surprise as well. Nonetheless I think we have a killer lineup, not literally of course. Thanks to all who booked in advance! Dinner service starts promptly at 8PM so please try to be at Nomama before that time.
Again, details of the event are:
When: MONDAY July 23, 2012
Where: Nomama by Chef Him Uy de Baron, G/F FSS Bldg 2, Scout Tuason cor Scout Castor Streets, Quezon City
Time: 8:00PM (will start on time so please arrive early)
Price per head: A very reasonable P1500.00
No corkage on wines so feel free to bring your own bottle.
LABELS: beyond the porkchop, From Nose to Tail, Him Uy De Baron, nomama, Sharwin Tee