By admin on 4 June, 2012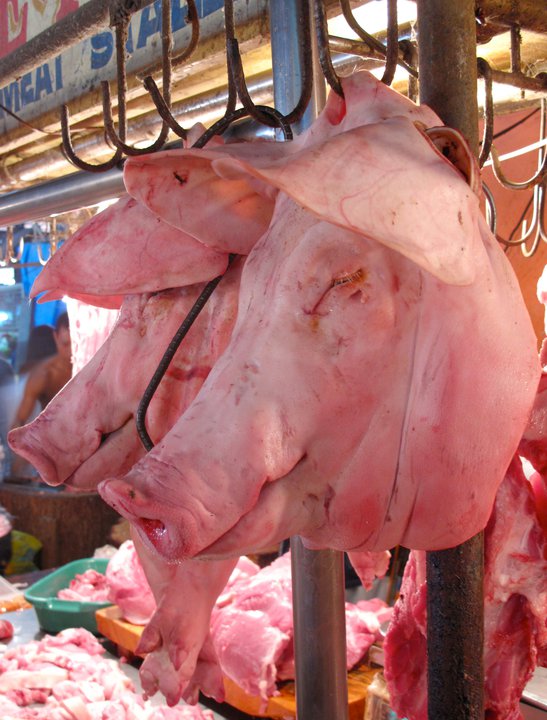 If there's one one thing Filipinos love to eat, it's pork. And the crew here over at Table for Three, Please plan to treat our readers to a special dinner highlighting it: a head to tail dining experience. An all pork feast from start to finish. From appetizers to dessert. And yes, including oft ignored but delicious parts. We have already started constructing the menu with Chef Him Uy de Baron and we're all really excited about it.
We've bounced off ideas from classical preparations to contemporary twists and we have to tell you, Chef Him likes the challenge. Just don't expect the typical lechon preparation. And don't worry, this will not be a Fear Factor type thing. In fact it is an homage to our most beloved beast. We'll be posting preview pictures soon of the dishes to be served for this special one-night-only!
So things to keep in mind for the meantime:
WHEN:  July 23, 2012. This will be a Monday.
WHERE: Nomama by Chef Him Uy de Baron, G/F FSS Bldg 2, Scout Tuason cor Scout Castor Streets in Quezon City
For questions and inquiries please email us at tft.please@gmail.com or leave a comment and we'll get back to you. Hope to see you on the table then!
LABELS: admin, From Nose to Tail, Him Uy De Baron