By admin on 27 June, 2012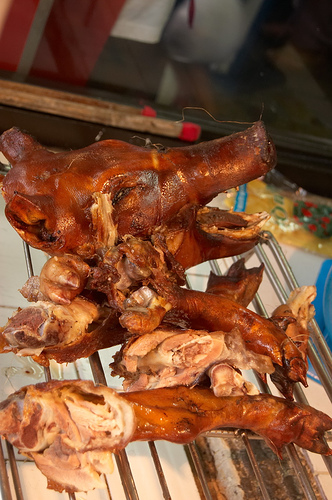 We invite you to join us for our pork themed feast! As of now our current menu lineup, developed by Chef Him Uy de Baron and Chef Sharwin Tee, is looking like this:
Banh Mi : Pork Pate, Pickled Vegetables, Nam Pla, Country Ham
Bulgogi Marinated Offal with Lettuce Greens to Wrap, Pear and Korean Chili
Crispy Pig's Ear Salad with Micro Greens, Cherry Tomato Confit and Sarsa ng Lechon Vinaigrette
Torchon of Pig Head and Trottoers, Quail Egg, Edemame Aioli and Granny Smith Apples
Korean Inspired Crepinettes
Pork Belly and Crispy Pork Tail Ramen with Blood Sausage Filled Gyoza
Bacon Wrapped Pork-loin Stuffed with Home-made Longganisa Served with Guava Gastrique
Dessert:
Brioche French Toast with Maple Ice Cream with Bacon Jam Swirls, Toasted Pecans and Maple Syrup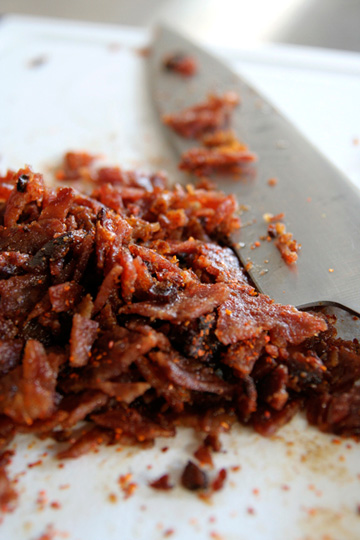 Some items on the menu might still change depending on availability of ingredients but rest assured it will still result in a porcine overload. We will update you once again as the date nears.
Details of the event are:
When: MONDAY July 23, 2012
Where: Nomama by Chef Him Uy de Baron, G/F FSS Bldg 2, Scout Tuason cor Scout Castor Streets, Quezon City
Time: 8:00PM
Price per head: A very reasonable P1500.00
No corkage on wines so feel free to bring you own bottle.
To book your seats please email the following details to tft.please@gmail.com
1. Your full name (and names of people included in your party if applicable).
2. Contact number/s
3. A scanned written clearance from your cardiologist.
We promise to make this a fun night for eating and we're all really excited to meet you!
LABELS: From Nose to Tail, Him Uy De Baron, Sharwin Tee