By sanju on 4 April, 2012
The night markets in Taipei are one of my favorite places to visit.  There are many scattered around the city and are normally situated close to a university or college.  I always enjoy my visits since there is always a plethora of food to choose from.  It is quite clean and the prices are reasonable.
One of the most popular Night Markets is the Shi Lin Night Market.  It is always very busy teeming with locals and tourists alike.  Because of this, I suggest a weekday visit if possible. Aside from food, there is a multitude of shops that offer a range of products from branded sporting apparel and shoes to iPhone cases. However, the food is still the main priority of visitors. With this in mind, I have compiled photos of my recent visit.  Enjoy!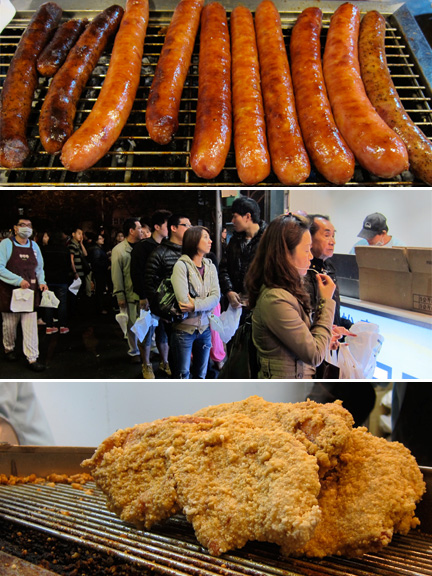 Top: Different types of grilled Sausages.  Of course, the pork sausages (center) tasted the best. Middle: 20 minute wait for the… Bottom: …Famous Taiwan fried chicken chop.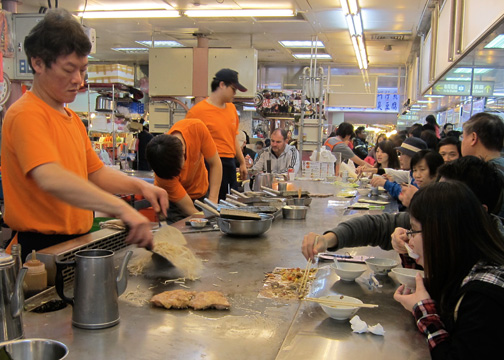 Teppanyaki Counter.  Normally food is served in sets to simplify matters.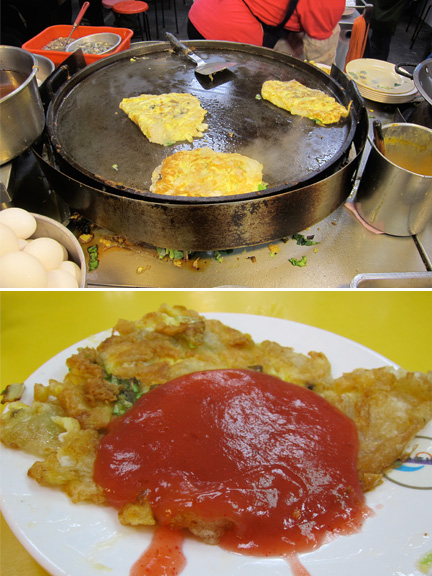 Oyster Omelet.  Another favorite.  Has a tikoy-like consistency. Top: On the griddle. Bottom: finished product.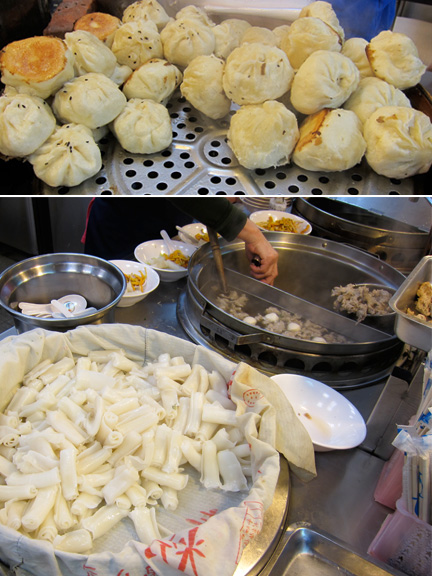 Top: Very tasty with bola-bola like filling. Mushroom option available. Bottom: noodle soup.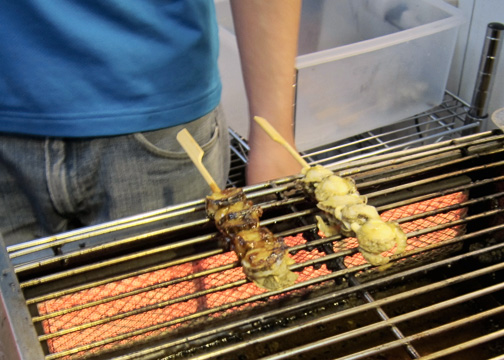 My Favorite for the night: grilled scallops topped with a mix spice powder.

Spicy beef buns baked in a clay oven.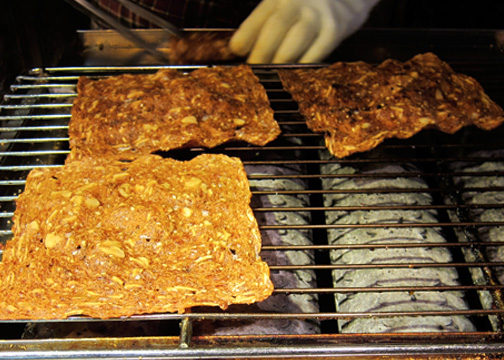 Grilled crispy pork
Savory halo-halo. Pick from different meats and veggies then its chopped up and served with a sweetish-spicy sauce.
Grilled giant squid.  Surprisingly tender.
Shi Lin Night Market
Taipei, Taiwan
MRT exit: Jingtian Station
Open from 5PM
LABELS: food market, photo essays, Sanju, Shilin, Street Food, Taipei, The Travelling Table