By Anonymous Paul on 16 January, 2012
I was starting to feel restless as it was already Saturday noon with nary a plan for the evening. Then I got a text out of nowhere from a friend, inviting the wife and I to go over to some "Uno Restaurant" in Binondo for the Oysters XO. In addition to saying Uno was quite reasonably priced as well as authentic. With me being wary of that last word in particular. What does that mean these days, really? Is a Chinese man out in the kitchen manning the flames? Do they import key ingredients from China. Were the recipes handed down verbally through generations? However, said friend frequents Binondo and is, in fact, one of those old school Chinese Divisoria general goods traders so we decided to give it a shot.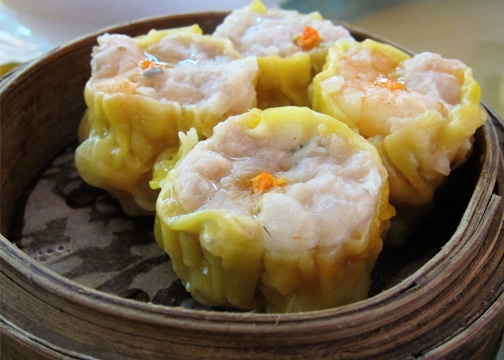 Turns out, it was not my first time in Uno; we've killed time here before joining one of those walking tour groups. And had a few lunches before visiting Dr. Tan (this freakishly effective chinese doctor, whose clinic is also along the same stretch). I just weirdly never bothered to find out the name.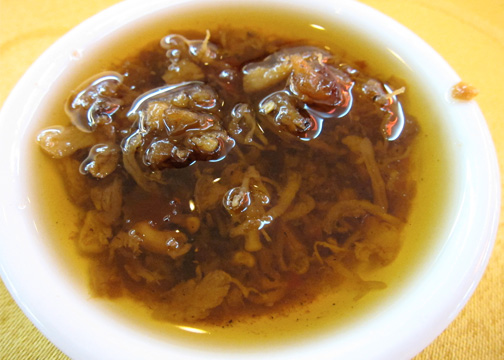 XO
We've never tried the Oysters XO either; which was apprently worth the travel for my friend. I asked him how they cooked it and he said they batter and deep fry osyters till brown and crisp and then toss them in XO sauce. His mouth was watering as he explained this. Which triggered my salivary glands as well. XO sauce is made with shredded dried scallops and dried shrimp as primary ingredients and has this incredibly tantalizing aroma. It's a bit spicy and a tad oily. A Chinese style flavor enhancer. Which only meant we were up for some quantity oriented (a.k.a. babuyan-style) eating.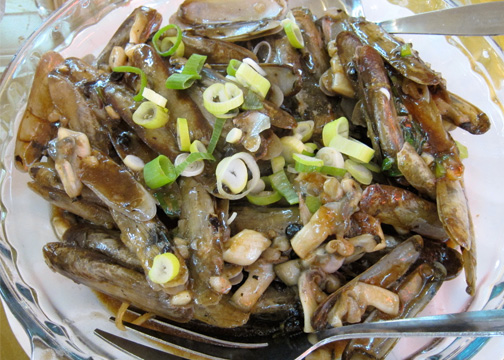 Alas when we got there, the lady referred to as Tita (who my friend chatted with in Fookien, and who I presume is the manager) said they had no oysters available for the day. Which was a total letdown. Two hours of traffic and no dice. But our appetites were still intact so we ordered quite a bit. Somebody got the requisite siomai as appetizer. Pretty good, in that it didn't taste so processed as spam. And it didn't taste like it was sitting in the steamer for most part of the day.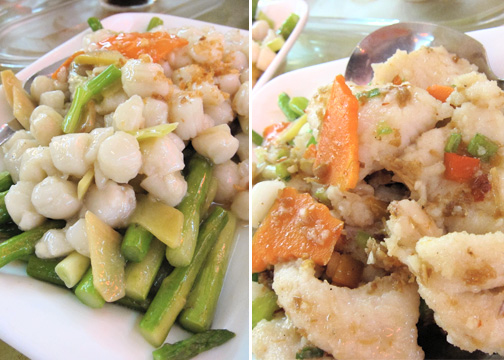 Scallops and fish.
We also had some absolutely brilliant razor clams in briny tausi (black bean) sauce. Still wanting to fill the XO void we decided to order the scallops and "fish" (dory) in XO sauce. Both braised in a light seafood broth and served over stir-fried asparagus. The ingredients were unquestionably fresh. The scallops small yet so tender and the asparagus had that pleasant crunch. My XO fixated friend ordered some additional XO sauce on the side and seemed to douse everything he ate with it.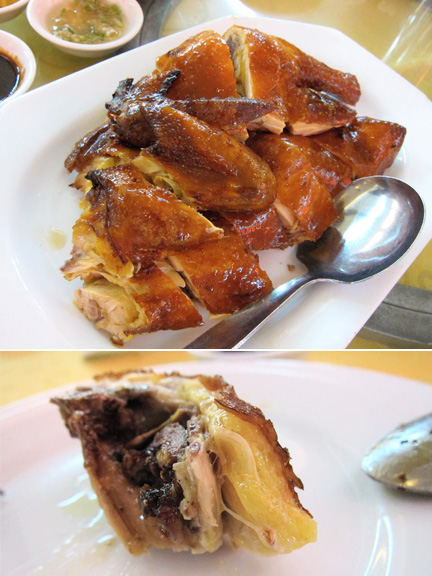 Fatty fried chicken
I loved the Hong Kong fried chicken. Apparently they import their poultry from HK. Lovely, crispy, deep brown glazed skin. Obviously larger and more plump than local broilers and had that distinctive yellow fat layer underneath the skin. One would hope this was free range and grass fed, but most likely fed with corn; hence the fat color. Tasted great nonetheless.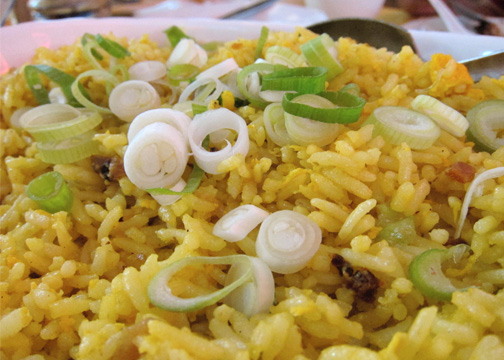 The salted fish fried rice was suspiciously a bright yellow and a bit bland; ironically needing salt. But I suppose proved a perfect "accompaniment" for the rest of the dishes. In a typical lauriat dishes are served one by one with the rice usually served last. But I guess this was meant for Pinoy style eating.; wherein the fried rice is eaten along with the viands (i.e. ulam and kanin). Not a complaint, just an observation.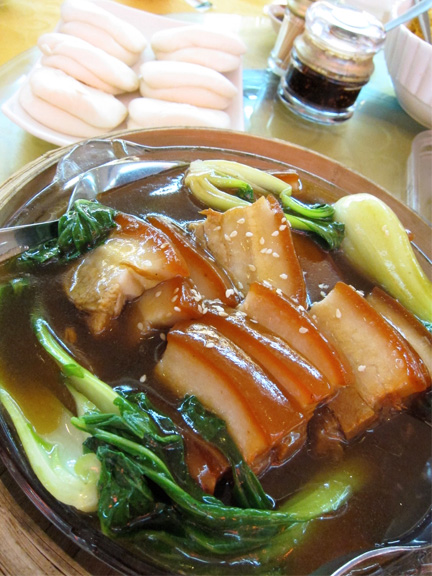 Beautifully jiggly pork belly.
The Tong Po Pork came last as they probably had to steam for quite a bit. My first impression was that the sauce seemed a bit pale. I then broke open a hot mantau and stuffed a slice of the jiggly pork belly. And my goodness, was it ever so soft. The pork fat layer just disintegrated into the downy mantou as I bit into it. Though, my first impression proved correct in that it lacked depth of flavor. I tasted the pork but the whole dish really needed seasoning. However it was nothing the XO sauce couldn't help in tweaking. A spoonful in the bun does wonders.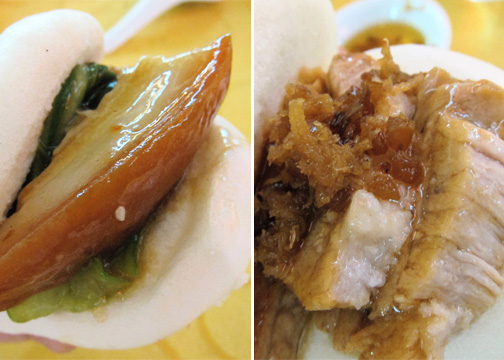 Left: Sans XO, Right: With XO
Uno's in a particularly competitive location for a Chinese restaurant; with President, Wai Ying and Savory just a stone's throw away and Emerald Garden, Szechuan House and, my current favorite, Mabuhay Palace along Roxas Boulevard. To name a few. It's the type of place you'd eat in when you're already in the area. At least for me. As with all restaurants, some dishes will be better than others; and they do have some winners (i.e. chicken pie). Good enough for a return visit soon? Well, let's just say if I do come back it'll probably be a good idea to call ahead if they have oysters.
X.O.X.O.
Uno Seafood Wharf Palace
270 Escolta, Binondo, Manila
Tel. (632) 232.10.54
LABELS: Anonymous Paul, Binondo Food Wok, Chinese, Uno Seafood Wharf Palace