By Kitchyart on 20 January, 2012
On the last weekend my sister was in town, my family decided to travel to the North for quality time together.  Before heading back to Manila, we made our way to Pampanga to visit Bale Dutung (home of Claude and Mary Ann Tayag) for some home cooked Filipino food and met up with some friends who were also visiting the Philippines for the first time.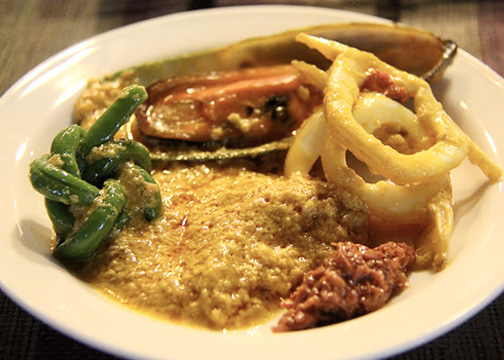 We booked the Anthony Bourdain menu, created for the new year.  The Tayags made a special appearance in Bourdain's show, "No Reservations" just a couple of years ago and put together this menu for people to try what Filipino cuisine has to offer.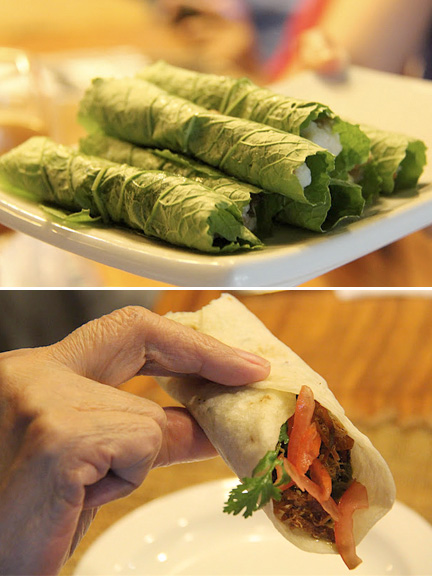 Mary Ann guided the diners through 10 course degustation menu, explaining each dish and encouraging everybody to eat all the 10 dishes first, then ask for seconds later.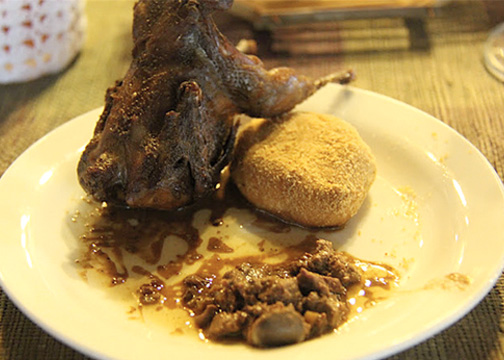 The whole experience was delectable, a perfect setting for those who are curious to try Filipino cuisine for the first time. The staff are well informed and helpful.  The Tayags did a wonderful job turning their home into a cozy dining spot.  All in all, the lunch lasted over 2 hours and I'm happy to say I managed to eat through all 10 courses and still asked for more sisig and dessert.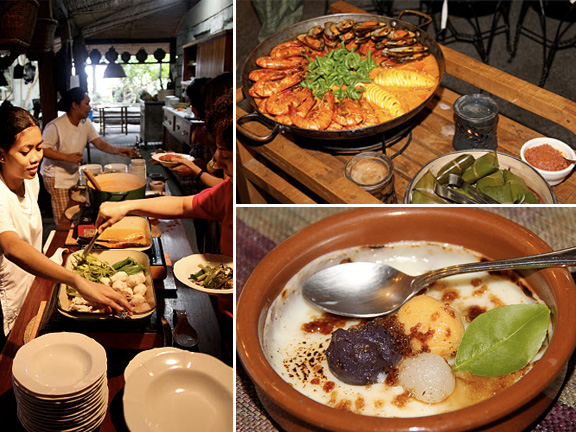 I don't want to reveal everything about the dinner for those who wish to try this, but I do regret not knowing about being able to call ahead and order the Tibok Tibok (Carabao's milk pudding) to bring home.  Their website contains all the necessary information, I'm just waiting for more friends to come and visit the Philippines and take them to Bale Dutung.
Bale Dutung
www.baledutung.com
Villa Gloria Subdivision
Angeles City, Pampanga
T: (02) 668 4038 / (02) 502 4527
M: 0917 535 9198
E: reservations@baledutung.com
*photos by Rodmond
LABELS: Anthony Bourdain, bale dutung, filipino, Filipino Foood, Kitchyart