By sanju on 21 November, 2011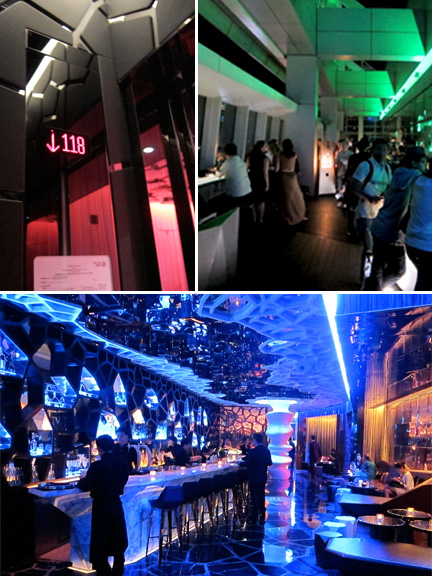 Recently, C and I were lucky enough to be taken to the recently opened Ozone Bar at the Ritz-Carlton Hotel in Hong Kong by our cousins G and D.  The Ritz holds the distinction of being the tallest hotel in the world at 118 stories.  Ozone is at the 114th floor and offers stunning views of the Hong Kong Skyline.  The chic bar offers you a choice of whether to stay indoors or outdoors. I would suggest that you come early and take one of the couches in the outdoor area as this gives you an excellent vantage point.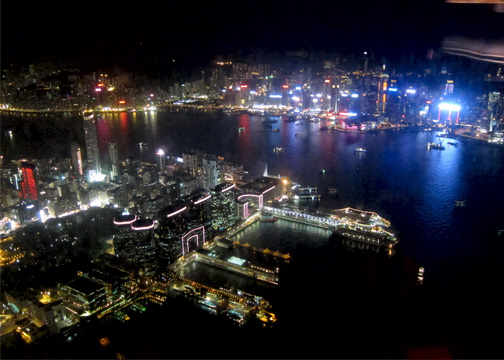 I had read about Ozone's signature drink, Senses(HK$110) and I made sure that this was my first drink for the evening.  I am not normally a cocktail drinker but I wanted to try something different before I go back to my usual Macallan.  The cocktail was refreshing and was right up my alley as it had a blackberry base.  I am partial to all types of berries and I always take advantage of having them in some form or the other when I travel.
I asked Ms. Bonnie Kwok, Director of Public Relations of the Ritz-Carlton Hong Kong, if she would kindly share the recipe of the drink and she has obliged: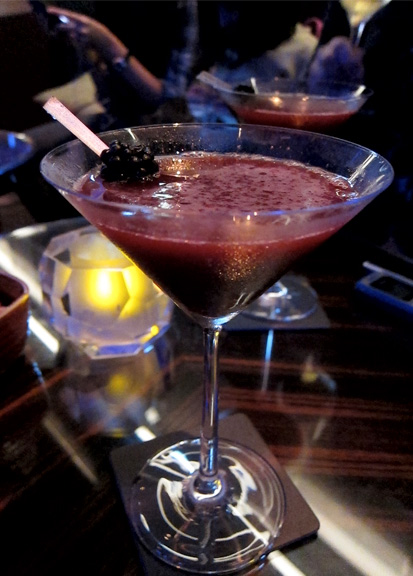 2.0 oz Hennessy VSOP 700m
1.5 oz fresh orange juice
2.5 oz Cranberry Juice Ocean Spray
splash of Chambord
splash of Lemon juice
splash of MONIN Vanilla or any other Vanilla Syrup
Crushed blackberries
Shake and pour all ingredients in a Martini glass. Garnish with 2 pieces of blackberries.
I know that blackberries are hard to come by in the Philippines although I have seen them being sold at the Legaspi Sunday Market or at Santi's. I would think that blueberries or ripe strawberries could be acceptable substitutes.
Ozone Bar
114/F The Ritz-Carlton Hong Kong
1 Austin Road West , Kowloon
Tel: +852 22632263
LABELS: cocktails, Hong Kong, ozone bar, Sanju, Table Recipes