By Kitchyart on 15 August, 2011
Table for Three, Please got together one night to have dinner at the new Chinese restaurant in Manila Hotel; the Mabuhay Palace. Our dining experience left quite an impression on our palates and we are definitely coming back next time to try out more creative Cantonese dishes they have up their sleeves. But something unexpected happened over dinner as our non sweet-toothed bunch ordered a variety of desserts to taste.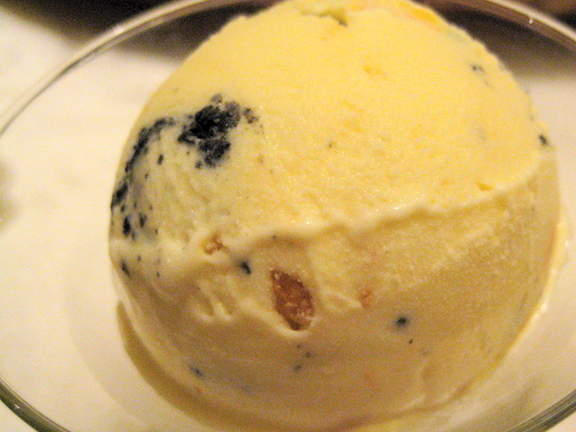 First up, the Homemade Ice Cream with Black Sesame and Salted Duck Egg Yolk. The very rich ice cream base tasted somewhat like full cream fresh milk; with the nutty flavor of ground black sesame and the very slight yet sneaky hint of saltiness from the bits of egg yolk.  This is truly an indulgent dessert, it's a little on the heavy side so it's ideal for sharing a scoop with a friend or two.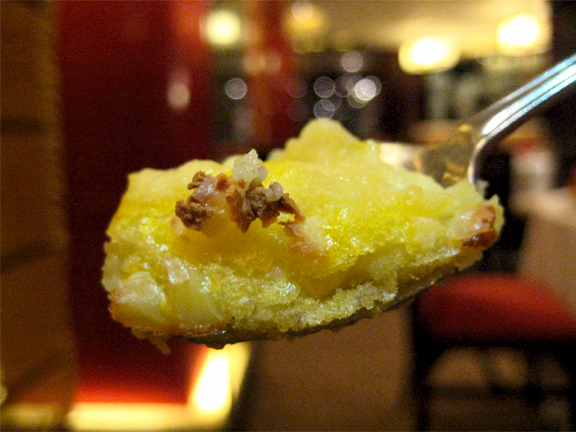 Next to try was the Sweet Potato Cheesecake. It looks like a casserole dish; almost like a gratin. Another creamy dessert topped with cheese and lots of cream with a mix of the bite from the sweet potato. Don't be fooled by it's simple presentation, this is a good dessert to try for dairy fanatics. It's almost as indulgent as the ice cream.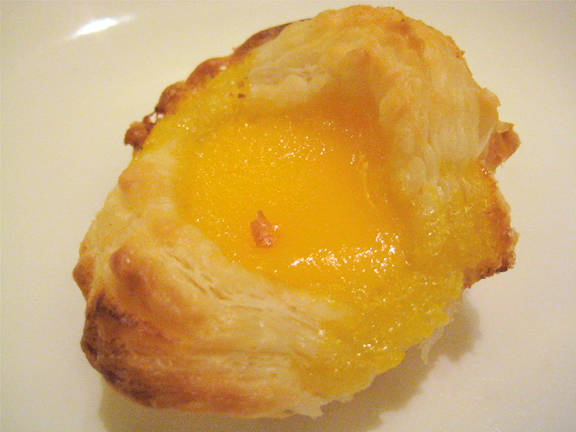 And for the finale, the Egg Tarts. Three little tarts on a small plate and to get the full experience, one must consume a tart in two modest bites.  The crust is perfection — it's not too thick but so buttery and flaky, just like how a dreamy tart should be. The egg center is not too sweet and somehow retains its egg flavor rather than having a custard taste to it. Three pieces were not enough but sadly the kitchen had already closed when we wanted to order some to bring home.
The desserts at Mabuhay Palace left a lasting impression. It seemed like every bite had the intention to wake up all the senses and create sparks for every diner to realize that such pairings are pleasurable to the palate.
Mabuhay Palace
Manila Hotel
One Rizal Park
Manila, Philippines
Tel. (632) 527 0011
LABELS: Kitchyart, mabuhay palace, manila hotel, Sweet Surprises