By sanju on 22 August, 2011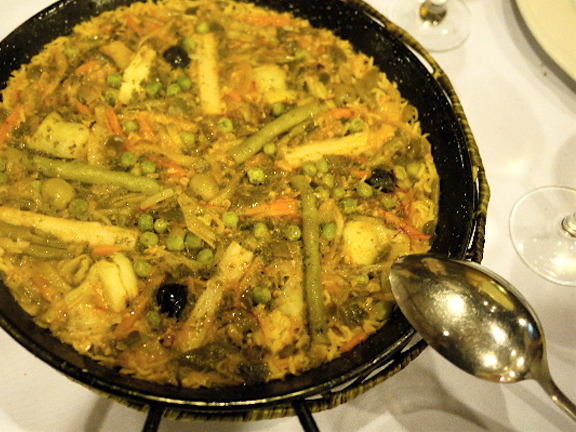 C and I had dinner recently with our favorite foodie couple Matt and
Chinkee
at La Tienda. The highlight of our evening was an amazing order of Chuleton (P330/100gms). Our order of chuleton was a slab of  Australian rib eye steak  cooked medium rare. We paired this with an equally amazing Paella Verdura (P550) or vegetarian paella that we requested be made with Basmati Rice. We washed all of this down with a full-bodied, sparkling  Itsas Mendi No 7 Txakoli and a robust Campillo Gran Reserva 1995. A lot of my friends have stopped eating beef for various reasons. I however, cannot stay away from the taste of beef whether it is a tartare, a great hamburger or, a perfectly cooked steak.  The amalgamation of a charred surface, rare meat bursting with flavor and rich marbling is one of the many joys that I always look forward to.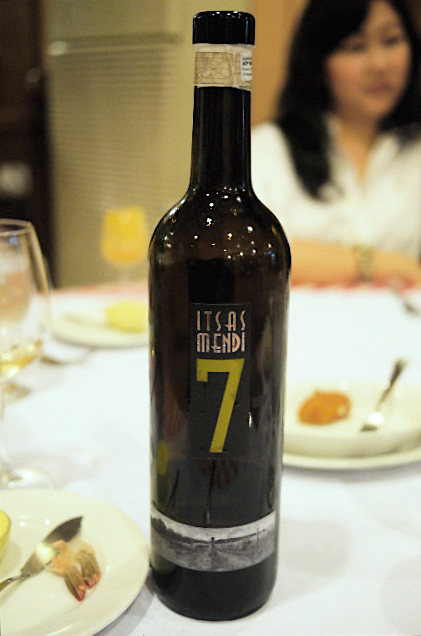 I am a bit wary about where I order steak though. I have had many disappointing experiences even in some of the so called top places that specialize in steak. As everyone well knows a good piece of meat does not come cheap, and, the least that I expect is that I get my money's worth. There was one time when I actually had to send my steak back twice. Once for it being cooked unevenly that some portions were still cold, and then a second time for it being overcooked. Experiences like these have taught me  to never order a steak from a particular place unless it is recommended by foodie friends that I trust. So when Matt and Chinkee told us about how good the Chuleton at La Tienda was, we quickly arranged to meet for dinner to try it out.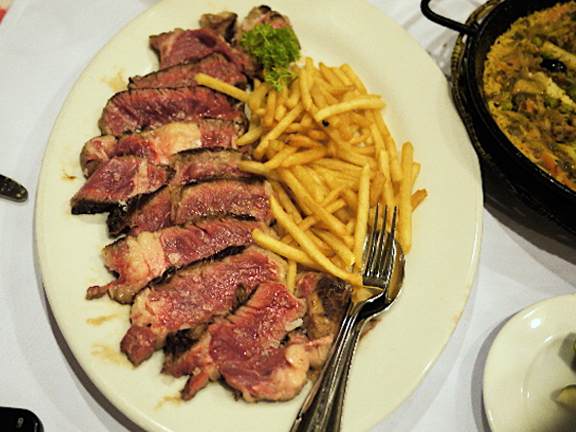 Well they were right.  It was excellent.  No frills, no sauces, just pure unadulterated beef served with a side of French fried potatoes. Our order was cooked exactly to our medium rare specifications. It was juicy, very well seared and had just the right thickness. We enjoyed it so much that our normally animated, noisy table suddenly transformed to an eerie silent one…  at least for a couple of minutes. I can definitely say that I will be back for more soon. Superb food and wine, great company, good conversation and unbounded laughter.  Yes, this is the life.
La Tienda
43 Polaris Street,
Bel Air, Makati
Tel +632 8904123