By Anonymous Paul on 15 July, 2011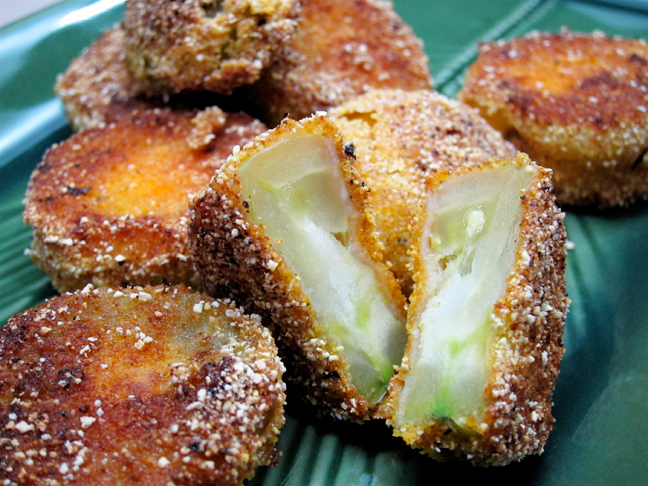 I'm not a natural with plants. But I still try. I started growing an herb garden a couple years back so I could just pick out stuff fresh; as needed in the kitchen. There are easy things to grow as lemongrass and oregano which you can practically leave out and neglect. But I've drowned a couple rosemary bushes and killed three basil plants along the way among others. I've got a 5 foot kaffir lime tree that I'm still waiting to bear fruit and several pots of manao (thai lime) seedlings that look like they've seen better days. As well as a once-promising mint shrub that was almost pecked bald by birds. I hope they all pull through.
Now amidst all my watering and pruning and fertilizing these blasted plants, in a separate patch of soil in the yard a pesky vine randomly started growing. I just let it be for a few weeks and soon enough it started producing tomatoes. Large ones and in bunches. The irony! We used the red tomatoes in everyday cooking but seeing some sizeable green ones still on the vine gave me the idea to make fried green tomatoes. I admit it's existence I only learned from from the 1990's movie. (Of which it didn't do pretty bad in the Rotten Tomatoes ratings.) But I've never made the actual dish before though.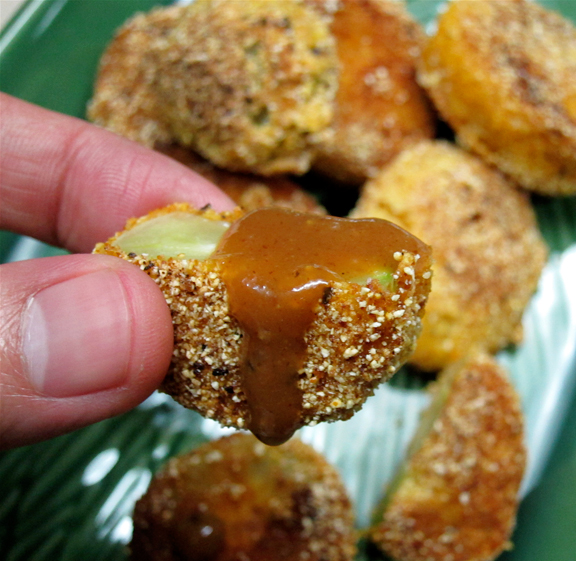 It seemed simple enough. Slice the green tomatoes into half inch discs. Dust in flour, dip in eggs and then pat with (seasoned or unseasoned) bread crumbs. Which I didn't have when I made this so I substituted corn meal instead, with a little bit of paprika mixed in for additional depth of flavor. Then pan fry till golden and season with salt and pepper. I think I browned mine a little too much but at least it didn't burn.
They were pretty greasy but good. The unripened fruit didn't really impart a tomato flavor. In fact it tasted like a pretty neutral tasting vegetable; like a sayote/chayote. What it provided more was a nice, slightly dense, toothy texture with a hint of acidity.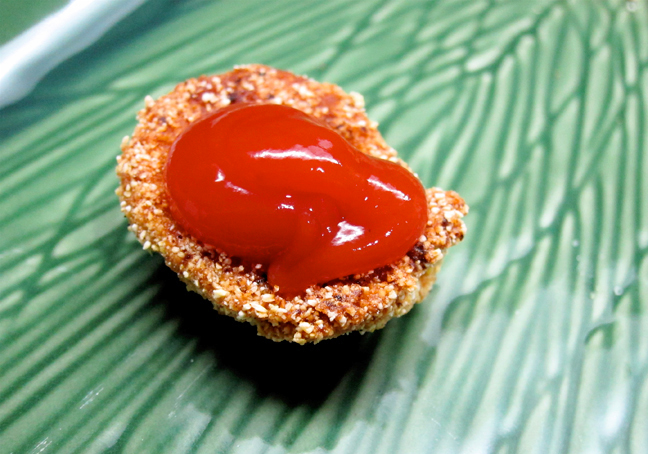 To go with it I made a honey-mustard mix which was a perfect match to cut through the oil. Just tweak how much honey or mustard you want. I did more or less equal amounts.
But for a full tomato-on-tomato fest I break out the Heinz. I think I'd take these over onion rings any day. A whole plateful didn't last very long versus some mindless munching. All it actually lacked was a side of burger…
LABELS: Anonymous Paul, fried green tomatoes, Table Recipes