By Anonymous Paul on 26 July, 2011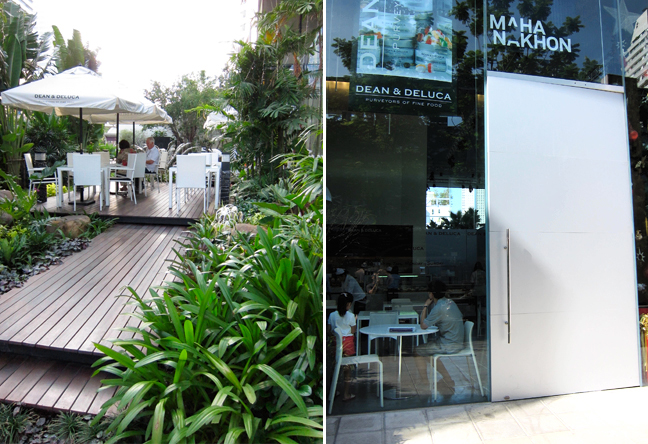 The wife and I spent several days over the Christmas break last year in Chiang Mai and decided to spend New Year's eve over Bangkok before going back home to Manila. I forgot I had these pictures so here they are in this post. These were taken on new year's day. The night before was sort of uneventful as we were in bed before midnight, dead tired from the Chiang Mai leg of the trip and doing last minute shopping around Bangkok. The morning after, we decided to walk on over to the nearby, newly opened Dean & Deluca. It was in a quiet part of the business district; on the site of the Mahanakhon Project, what is poised to be Thailand's tallest building at 77 stories. Quite chi-chi (or "hi-so") as locals would say. The streets at that time were empty except for the couple of chauffeur driven luxury sedans parked out on the curb. It's also conveniently accessible via the BTS as its directly linked to the Chong Nonsi exit.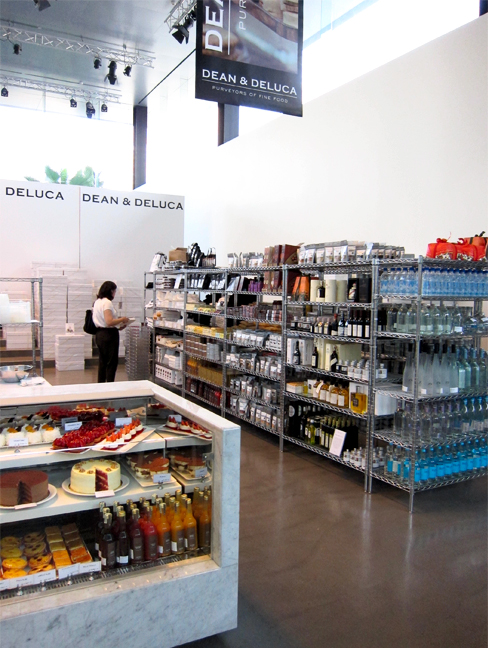 The place feels bright and airy with its high ceilings and huge glass panels. Concrete and stainless steel give it this hard edged sophisticated feel. I love the massive metal swinging door out front and the wooden deck to the side.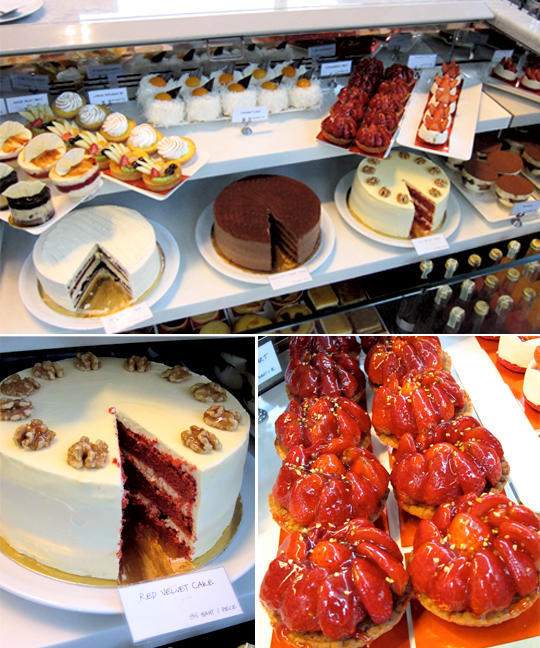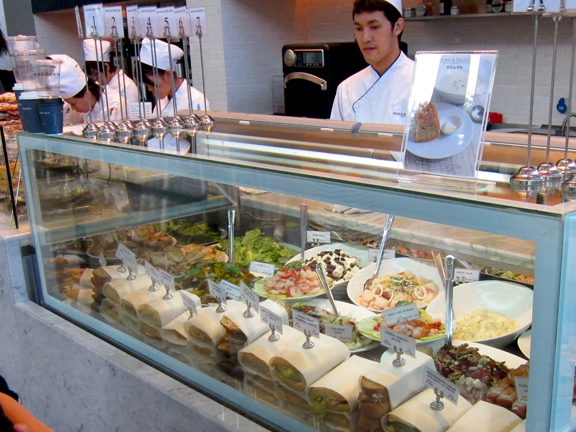 The food selection is quite edited. Consisting mostly of deli sandwiches and salads. The mouthwatering pastries I understand are supplied by Lenotre, a French restaurant group better known for their desserts. Sadly our systems weren't really ready for sweets over breakfast. So the wife and I just placed orders for the avocado and goat cheese sandwich, a croissant and a cafe latte.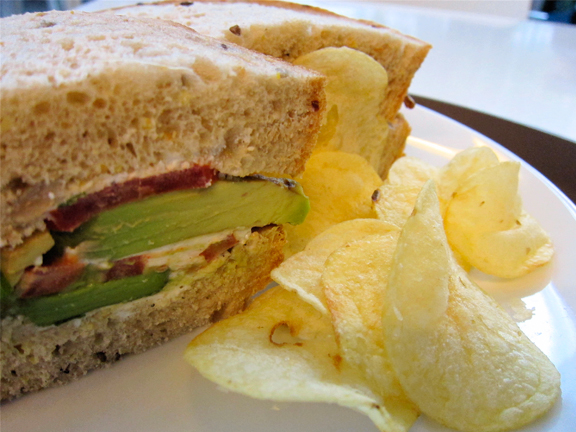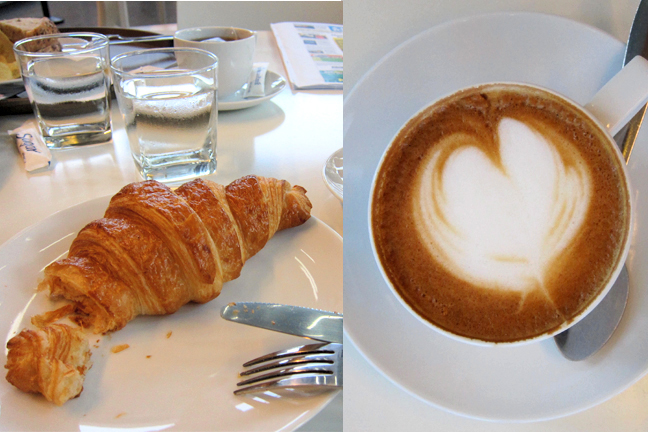 The sandwich was quite hefty with thick chunks of avocado, roasted peppers and a generous slathering of goat cheese on brown bread. Every ingredient used was noticeably of excellent quality. Taste-wise I found it a little bland. But it wasn't bad. The croissant was standard and the coffee was so so. I guess this visit is quite inconclusive as I've yet to try other items on the menu board.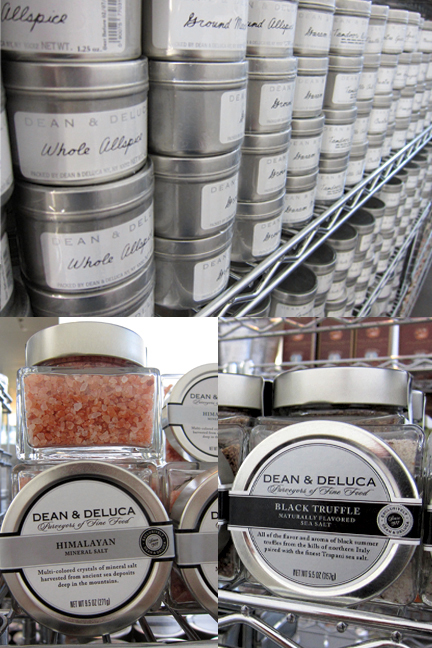 Off to the industrial racks on the side is what I assumed was the gourmet foods section. Gleaming silver tins of spices and exotic salts. Coffee and some gadgets. Not too extensive selection-wise. However I do understand that D&D plans to open a couple of full-on gourmet markets by 2013.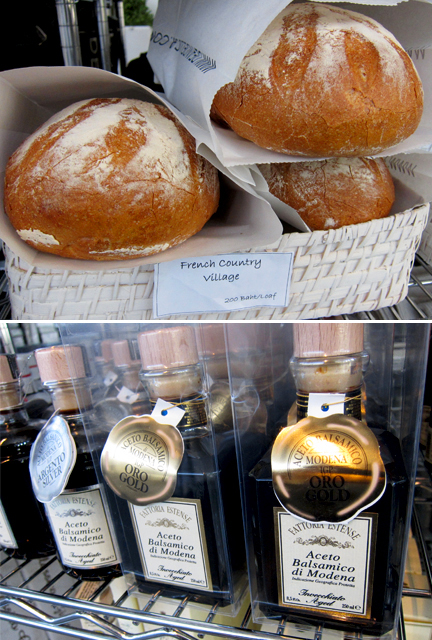 As of now I don't think I would mind hanging out and reading a newspaper over breakfast again at Dean & Deluca when I happen to be in Bangkok. If I had the time, that is. It's a nice place but I'd probably have to think twice about going if it were too out of the way.
Dean & Deluca
MahaNakhon
92 Naratiwas Road,
Silom, Bangrak, Bangkok,
Thailand 10500

BTS: Chong Nonsi exit
Tel. +6622341434
http://thegourmetfoodblog.deandeluca.com/
LABELS: Anonymous Paul, Bangkok, breakfast, dean and deluca