By Kitchyart on 26 February, 2011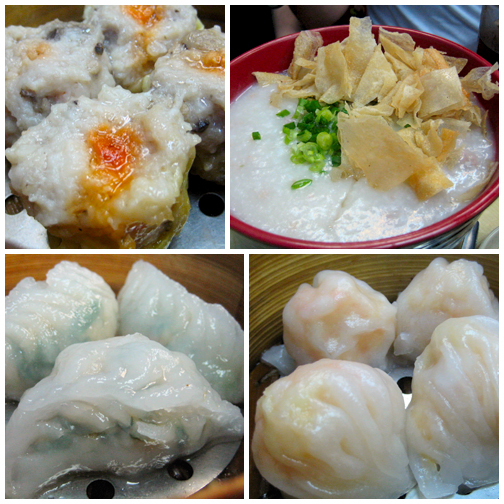 I came from a concert the previous night – where high school memories were revisited and old habits tempted once again. Several beers later and the buzz kicks in…Many hours later, called the morning after, hunger strikes.
Dionysus was extremely kind today. Dinner plans were moved to lunch time plus a friend offered a ride and made the journey to Chinatown hassle free. This gave us more time to enjoy our meal without any time restrictions.
We make it to Chinatown in no time and find ourselves in Wai Ying. Two friends have never tried it but were very much looking forward to eating dim sum at very reasonable prices.
We order the usual suspects: hakaw, cheong fan, siomai, shark's fin dumpling, kutchay dumpling, roast duck, congee, etc. We built a tower of dimsum and we consumed everything with pride.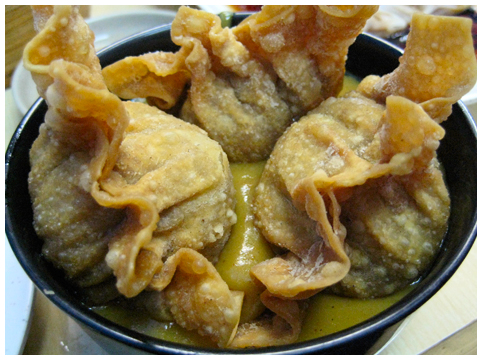 Dining in Wai Ying is never going to burn a hole in your wallet but apart from the prices, what keeps me going back to this place is their curry beef siomai: a beef ball wrapped with wonton, deep fried and placed atop a pool of curry sauce. When bitten, you get the crunch of the wonton wrapper and the soft beef ball center with the spice from the curry. The combination of flavors and textures are truly matches made in heaven.

Dimsum is my usual hangover cure given the illusion that everything is steamed; then they're dipped heavily into soy sauce and chili. The curry beef siomai was the grand finale because I wanted to savor its flavor last in this epic meal. It's not always an easy ride to Binondo, so why not make it a memorable meal each time?
Wai Ying
810 Benavidez St. Binondo, Manila
(02) 242 0310/243 0715
7:00am to 2:am
LABELS: Curry Beef Siomai, Hangover Helpers, Kitchyart, Restaurants, Wai Ying