By Anonymous Paul on 13 July, 2010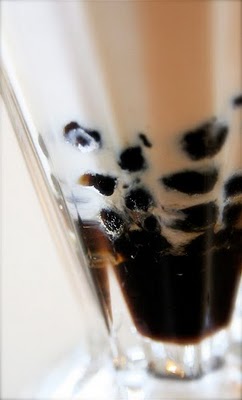 I have an on-and-off affair with milk tea going on for a decade now. I remember driving all the way from my then-office in Libis to Quickly, off Wilson Street in San Juan, just to get a sealed tumbler of their pearl milk tea and drive on back to the grind. I love pearl milk tea. So much, in fact, that it was a bit hard for me when the "milk tea industry" reached critical mass and tea bars started closing one by one several years back. I was left with a big fat gaping milk tea void in my system for so long. Whereas the more established brands managed to stay open with a skeletal number of outlets, they now mostly serve these sugary, powder based, artificially colored beverages that veered so much away from their milk tea roots. Fail.
Milk tea void.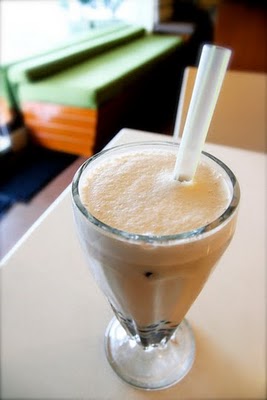 Last year, I took a trip to Taipei and was so overwhelmed by the number of milk tea bars they had; literally left and right. All of them brewed their signature teas infused with fresh full-fat milk. Chewy black tapioca balls (a.k.a. pearls/bubbles/sago) provided the fun texture contrast. Never mind if I was full from a meal, I had to have these at least twice a day. I was in milk tea heaven, at least for a few days, and made the most of it. The best, natural and elegant tasting milk teas I've ever had.
Milk tea void.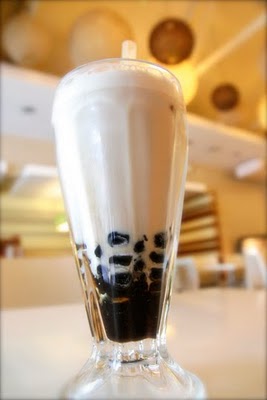 Shortly after my Taiwan trip I came upon Bubble Tea in SM Megamall. I ordered a Royal Milk Tea and observed curiously as the staff "assembled" the drink components in a plastic shaker. It was then latched onto a machine that vigorously shook the container for a few seconds and the now-homogeneous liquid was poured in a tall glass, over the bubbles. I think the "machination" process sort of made the wait a bit longer for a simple milk tea; but I also noticed it produced about a half-inch thick froth on the top (which some people may like, but honestly I don't really care much for). However the tea itself had a very familiar taste; a balance of subtle sweetness, bitterness from the black tea and creaminess of whole milk. The bubbles were cooked to a firm, chewy texture and soaked in this caramel-like syrup. I couldn't believe it; it tasted like I was in Taiwan all over again. As a result, when I get milk tea withdrawals, Bubble Tea has been the go-to place of late. And with three branches and counting, that thankfully means I don't have to travel so far to get my milk tea fixes.
Bubble Tea Restaurant

SM North Edsa
LG/F SM North Edsa,
The Block, Quezon City
SM Megamall
LG/F SM Megamall,
Mandaluyong City
Tomas Morato
220 Tomas Morato Ave.,
Quezon City
LABELS: Anonymous Paul, Bubble Tea, Mmm... of the Moment