By franco on 17 March, 2010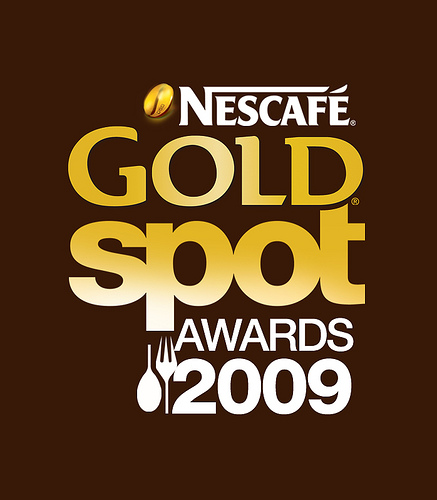 On March 17, Spot.ph and Nestle announced the winners of the 2009 Nescafe Gold Spot Awards.
I was honored to be a judge for this year's awards. Some of the winners were expected. Others came as a complete surprise, even for us judges. I do encourage restaurant awards like this one. Not so much for the competition but more to recognize the long hours and hard work that has gone into creating these beloved food establishments. I hope this kind of acknowledgement pushes restaurants and shops to provide better products, more delicious food and more attentive service. If they win, we the guests and customers win as well.
Tell us what you think of this year's winners?
LABELS: Gold Spot Awards, Table Conversation