By franco on 20 February, 2010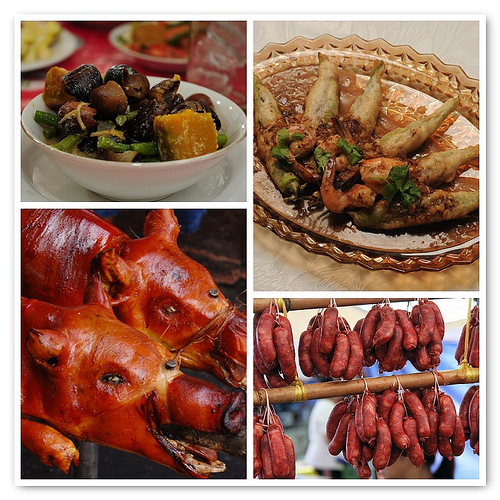 Caruz's Guinataang Kuhol

,

Adarna's Bicol Express,
Vigan Longanisa and Lechon na Baboy

This is a question that Pinoy foodies have been asking for decades.
In an article in the Los Angeles Times, the question was asked again. Despite having some very talented Filipino chefs running and, in some cases, owning prominent Los Angeles restaurants, Filipino cuisine rarely finds itself on the American gastronomic radar. Why hasn't Filipino cuisine found popularity as a world cuisine?
This article made me both proud and depressed. It is amazing to read about chefs of Filipino heritage who are well established in the American food scene. Yet I get the sense that as much as we claim to love our food, we almost seem embarrassed to share the delights of our cuisine with the rest of the world.
To read the full article, please click here.
Much thanks to Erik Lacson and Anonymous Paul for the photographs
LABELS: Filipino Foood, Los Angeles Times, Table Conversation