By Anonymous Paul on 25 January, 2010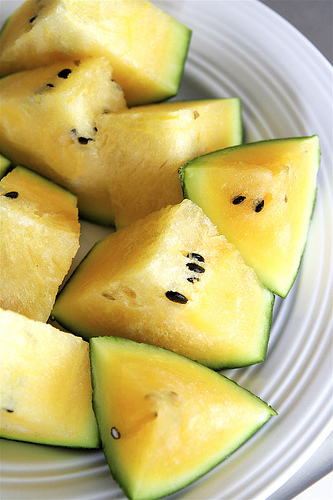 Towards the end of last year I was feeling under the weather with flu like symptoms but without the temperature. Headaches, coughing and sniffling over several days proved to be an ordeal as I'm not really the type to get sick easily. So I pay a visit to my doctor. With training in both eastern and western medicine, he examines me and says I have too much heat in my body; unbalanced Chi. He asks me to lie down on my belly and then proceeds to walk his fingers on my spine and sticks needles into specific points in my torso. The needles are taken out after a while and he returns for some further consultation. He explains that sometimes, external factors as cold wind blowing at your back or weather changes causes too much heat in the body and in this case was giving me colds. To which the acupuncture was one remedy to my condition, the other was for me to increase consumption of cooling (yin) and neutral foods and lessen consumption of warming (yang) foods.
I did some research on these types of foods and it didn't help very much that what I would normally eat caused the prolonging of my symptoms. Pepper, chili, chicken, garlic, shrimp, red meat, basil, onions and mangoes among others were foods that heated my already hot body (literally not figuratively). So I had to avoid or eat less of these and more of bananas, bitter gourd (ampalaya), salt, seaweed, bean curd, yogurt, broccoli and tomatoes among others to cool off. I was also instructed to drink lots of tea in the meantime as it had a cooling effect as well.
In my search for yin food, I stumbled upon these wonderful Black Beauty variety watermelons at the Landmark grocery. I've never encountered these hefty, dark green, oblong fruit before and decided to try them out. I sliced them open and was surprised to find the insides a bright yellow. My first bite revealed it was tender, extremely succulent and very sweet. Eyes widened and like a man possessed I devoured most of the 1kg fruit in one sitting. Ice cold, this watermelon was the bomb.
Yellow watermelons were first produced through crossbreeding to take out the anti-oxidant lycopene, which gives the flesh its commonly red hue; same as in tomatoes. Why they took it out, I don't really know. But it sure made for one sugary and luscious fruit. I understand this variety comes from China/Taiwan and are rather hardy and high yield, which I suppose explains the also attractive price; roughly P100 for a 2Kg fruit. Giving it another plus because I planned on eating more of it over a couple more days.
The question now is, did I feel better after said few days? Yes. It was a bit enlightening to find out how harmonizing consumption of seemingly everyday foods can affect one's well-being. So for 2010 my food resolution would be to eat a balance of yin and yang everyday (or most days). A truly tasty way to keep healthy and definitely better than popping pills. And if this prescription should introduce and reintroduce me to foods I haven't had in a few years or at all I should say I've never been more than willing to follow doctor's orders.
LABELS: Anonymous Paul, Food Resolutions, Yellow Watermelons, yin yang