By franco on 15 December, 2009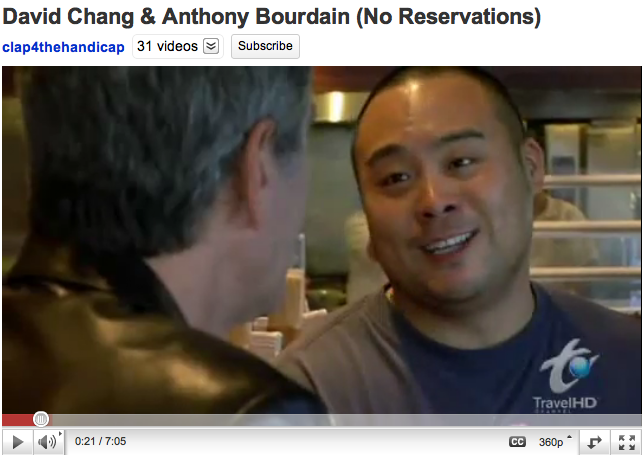 David Chang video on YouTube Link
I admire Chef David Chang.
Honored with accolades (which include the James Beard Award for Rising Star Chef in 2007 and Two Michelin Stars for his restaurant,
Momofuku Ko
in 2008) and critical praise by breaking away from the stifling system of fine dining, Chef Chang returned the focus on the food. His cuisine, a mix of reinvented East Asian favorites, has found a devout following in the restaurant-crazed city of New York. With his many appearances in mainstream media and the release of his cookbook-cum-biographical-tome,
Momofuku
, he has solidified his status as a gastronomic benchmark in the American food scene.
Personally speaking, what I find so endearing about Chef Chang is his self-deprecating, somewhat soft-spoken, food-obsessed nature. His pursuit in life is simple
—
to create the best food possible with most seasonal ingredients.
His truly inspiring story is for anyone following a dream — culinary or otherwise.
LABELS: David Chang, Momofuku Noodle Bar, Table Conversation