By franco on 8 November, 2009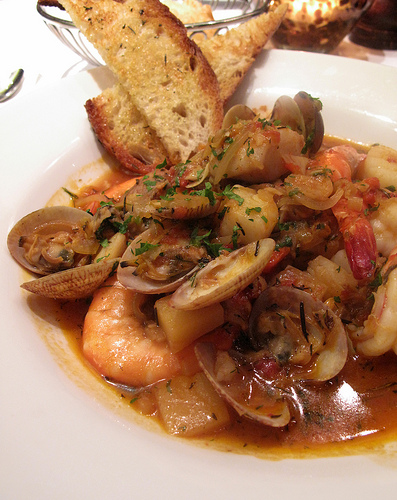 Italian Seafood and Fish Stew
First impressions never tell the whole story.
I first dined at Sala Bistro a few months after its opening. It was a memorable meal for all the wrong reasons. An unsure service staff and food that was bland to point of being boring made dining at Sala Bistro an almost forgettable experience. Every mouthful was a constant reminder as to why diners should try newly-opened restaurants with a grain of sea salt. No matter how ready a restaurant seems for opening, there will always be 'issues'.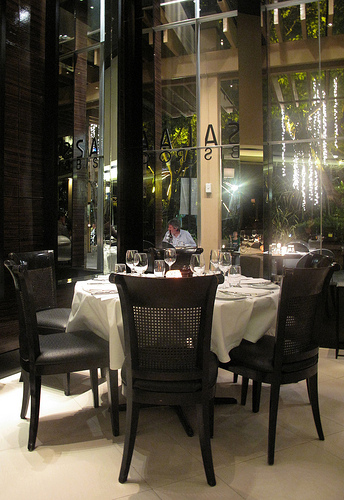 Fast forward to last weekend. For whatever reason, A. and I decide to give Sala Bistro another try. I began my dinner with a hearty bowl of Tomato, Basil and Bread Soup (P280), immediately followed by a flavorful dish of Italian Seafood and Fish Stew (P780) and topped it all off with a decadent Ice Cream Sampler (P260) made up of scoops of Rum Raisin, Honeycomb, Banana Caramel. Rarely has a single meal been so scrumptious that it actually profoundly changed my opinion about a restaurant. Coupled with service that was courteous, informed, attentive and yet casual in their approach, this dinner was memorable for all the right reasons.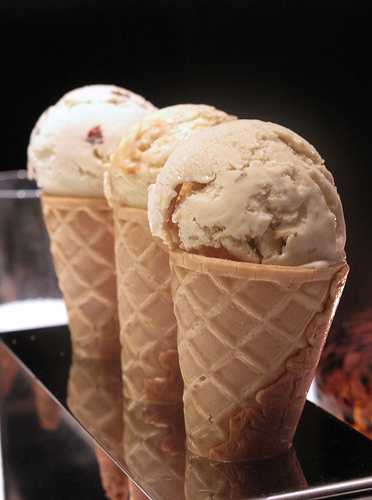 Rum Raisin, Honeycomb and Banana Caramel


Most establishments require time to find their footing, improve their service and blossom to restaurants they have the potential of being. You should never write anything off because of a less-than-stellar first impression.
In my opinion, Sala Bistro is now one of best restaurants in Metro Manila.
Sala Bistro

Ground Floor – Garden Side

Greenbelt 3, Ayala Center

Makati City, Metro Manila

Tel: (02) 729 4888/ (02) 729 7500

Fax: (02) 719 4993

Email: info@salabistro.com

Web: www.salabistro.com
LABELS: Manila, Restaurants, Sala Bistro, Table Suggestions