By franco on 15 October, 2009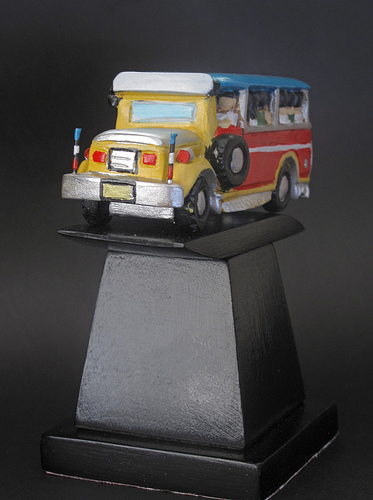 The 2009 Best Food and Beverage Blog
The mother of all surprises.
None of us expected to win this year. Truth be told, I was already preparing my 'Susan Lucci of the Philippine Blog World' shtick. I guess I won't be needing that overused cliché.
Last October 9, the Philippine Blog Awards' panel of judges voted Table for Three, Please as the Best Food and Beverage Blog for 2009.
We are humbled by the honor.
'It takes a village…' is another overused term. And yet for Table for Three, Please, it is a very apt one. There are so many people, known and unknown, who have made this blog what it is today.
To all contributors (past and present), photographers, guest bloggers, editors, chefs, bakers and (last but not the least) readers of Table for Three, Please—a warm and most heartfelt thank you. We couldn't have done this without all of you.
To find out who else one won at 2009 Philippine Blog Awards, click here.
LABELS: A Short Note of Thanks, Blog, Table For Three Please