By franco on 7 August, 2009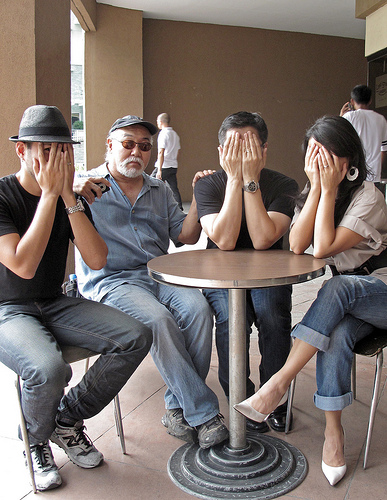 The Three with Neal Oshima
We rarely get our photo taken.
No, strike that. We NEVER get our photos taken, especially not together. So when Rogue Magazine asked to be part of their photo feature on food bloggers, we were thrown into a bit of a quandary. We started as an anonymous blog and we have grown to enjoy our anonymity. And for many reasons, we want to keep it that way. The Three initially agreed that a photo shoot might not be such a good idea.
Then, Rogue informed us that Neal Oshima was going to be our photographer. Needless to say, we simply asked: where and when?
Included in the photo feature are some amazing bloggers: Ivan Henares, Lori Baltazar, Joey De Larrazabal-Blanco, Spanky Enriquez, Anton Diaz and Market Man.
To check out the end result, please pick up a copy of the August issue of Rogue.
Much thanks to Neal Oshima, Clifton Sawit and the editorial staff of Rogue Magazine. You made us food geeks sound and look so much cooler than we really are.
LABELS: Neal Oshima, Rogue, Table Conversation, Table For Three Please