By franco on 1 July, 2009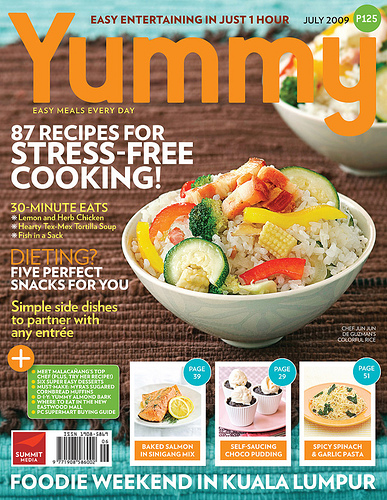 It was a glorious day.
Right after our trip to Penang, A and I decided to spend the weekend in Malaysia's capital, Kuala Lumpur. Not wanting to miss an opportunity to fully explore the flavors of this street food haven, I asked for help. And who else could I possibly turn to than that dynamic duo of Eating Asia, Robin Eckhardt and David Hagerman?
Robin generously provided me with a wealth of dining suggestions. The problem? I only had one day to do this delectable food adventure. Tiring? Yes. But to savor some of the most amazing food in Asia, I would have climbed K2.
To read more about my excellent foodie weekend in Kuala Lumpur, pick up the July issue of Yummy magazine.
Many thanks to Robyn and Dave of Eating Asia for being the best guides a traveling foodie could ask for.
LABELS: Franco, Kuala Lumpur, Table Conversation, Yummy