By franco on 2 June, 2009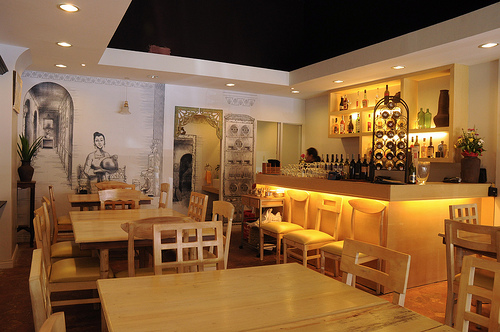 The Rediscovered Interiors of 1521
I'm not sure about this.
I heard from a fairly reliable source that the owners of 1521 Restaurant decided to upgrade their eatery partly because of the overt comments made in the blogsphere. It was not about the food, but about their uninspired restaurant interiors.
I admit. I was a bit more harsh than usual about the look of 1521. It was only because I loved their food so much that it paled in comparison to the rest of the dining experience. I'm happy to report that after an extensive renovation, 1521 is now open for business once again.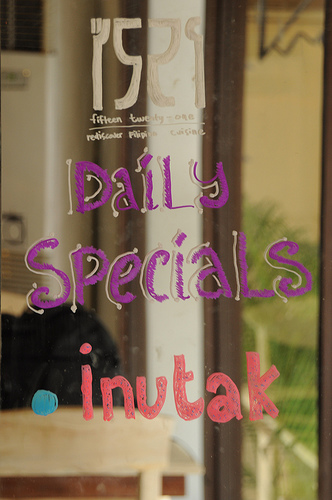 I'll have the Brains, Please?
With a new look, new dishes on the menu and the same witty passion for Pinoy food, I have no doubt that you will be enjoying your next meal at 1521.
PS. Check out my interview with Hell Kitchen UK's Chef Marco Pierre White.
Thanks to Erik Lacson for the more than decent photos.
1521 Restaurant
547 Shaw Boulevard
Brgy. Wack-Wack
Mandaluyong City, Metro Manila
Telephone: (02) 794 0433
*Ed's note:
1521 has since relocated to:
1521 Restaurant
Forbes Town Center
Forbes Town Rd
Fort Bonifacio, Taguig
(02) 552-1909
LABELS: 1521, Manila, Restaurants, Sometime They Do Read, Table Conversation