By franco on 28 February, 2009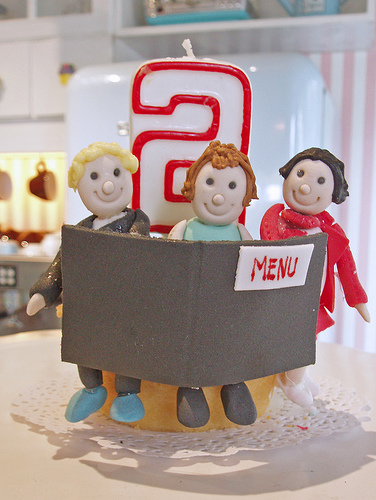 Our 2nd Anniversary Cupcake

We can't believe it has been two years…
Thank you so much to everyone who has made this blog possible. Most especially to those of you who continue to read and share their thoughts on Table for Three, Please.
Here's to another great year of shared foodie moments.
Good Eats to all.
Special thanks to Sonja of Cupcakes by Sonja for our lovely little cupcake.
LABELS: Anniversary, Blog, Table For Three Please