By franco on 26 June, 2008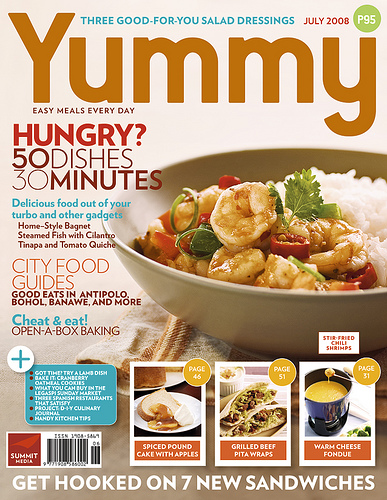 This coming Saturday, Yummy Magazine is coming to Salcedo Market.
To celebrate Salcedo Market's 4th Anniversary, Salcedo food retailers will be selling delectable dishes inspired by the pages of Yummy Magazine. With every purchase, Yummy will be giving out fun Yummy merchandise.
Come and join in the goodness. See you there!
LABELS: Salcedo Market, Table Suggestions, Yummy Weekend